---
Summary
The gastrointestinal tract (GIT) harbours numerous important peptide hormones that regulate normal physiology. One such GIT-derived hormone, known as xenin, is secreted from intestinal K-cells in response to feeding. Interestingly, the well-characterised incretin hormone, glucose-dependent insulinotropic polypeptide (GIP), is also released postprandially from K-cells, and there is evidence that the biological actions of xenin and GIP are complementary.
Therefore, the present studies are designed to delineate the full physiological role of xenin, with observations likely to have significant therapeutic relevance. Initially, liquid chromatography mass spectrometry/mass spectrometry (LC-MS/MS) will be used to quantify time- and nutrient-dependent changes in xenin secretory profiles using suitable GIT cell lines and in vivo in mice.
Previous research at Ulster has revealed various xenin metabolites are present in blood, and each will be quantified. In addition, receptor interactions (SGLTs, FFAs, GLUTs etc.) and related signalling pathways activated during xenin release will be analysed. Immunohistochemical techniques and scanning electron microscopy will be employed to uncover the exact location of xenin secretory granules within GIT cells. Further published evidence from Ulster reveals local pancreatic synthesis and secretion of xenin.
To validate this, we will determine the expression of COPA (xenin precursor), the proteolytic cleavage enzyme cathepsin E, and then concentrations of xenin peptides in pancreatic beta-cell lines and isolated mouse islets under normal and stressed (high or low glucose/lipid) conditions. Further to this, the biological actions of xenin, and related fragment peptides, will be investigated at pancreatic and extra-pancreatic sites. In brief, effects on pancreatic beta-cell insulin secretion, proliferation and apoptosis will be studied, alongside gene and protein expression of key beta-cell markers involved in insulin secretion and beta-cell survival.
Similar investigations on glucagon secretion and alpha-cell signalling will also be conducted. Since GIP has well characterised positive effects on bone, the impact of xenin on bone physiology will be examined. Effects of xenin peptides on in vitro osteoblast proliferation, and secretion of TGF-beta, IGF-I and FGF-2, as well as alkaline phosphatase activity, will be assessed. Osteoclast cultures will be used to determine effects of xenin on osteoclast formation. Furthermore, 3T3-L1 adipocytes will be utilised to uncover the role of xenin and related peptides in lipid metabolism.
Studies will involve measurement of key processes in lipid synthesis as well as glucose uptake. Xenin effects on the modulation of adipogenic-specific genes/proteins during adipocyte differentiation will also be studied. Finally, the action of xenin on muscle and liver will be investigated, including glucose transport in L6 myocytes and effects on primary murine hepatocyte-viability, steatosis, ER stress and autophagy.
Together, this PhD project will provide excellent training in a wide range of state-of-the-art research techniques.
We are seeking an applicant with good practical laboratory, computer and communication skills and enthusiasm and commitment to work diligently on all aspects of the research project. A background in biomedical sciences, pharmacology or a related subject would be desirable. This is one of three top priority projects for Ulster's Diabetes Research Group. Informal enquiries to Dr Irwin (n.irwin@ulster.ac.uk) are welcomed.
---
Essential criteria
Upper Second Class Honours (2:1) Degree or equivalent from a UK institution (or overseas award deemed to be equivalent via UK NARIC)
Sound understanding of subject area as evidenced by a comprehensive research proposal
---
Desirable Criteria
If the University receives a large number of applicants for the project, the following desirable criteria may be applied to shortlist applicants for interview.
First Class Honours (1st) Degree
Masters at 65%
Research project completion within taught Masters degree or MRES
Practice-based research experience and/or dissemination
Experience using research methods or other approaches relevant to the subject domain
Work experience relevant to the proposed project
Publications - peer-reviewed
Experience of presentation of research findings
A comprehensive and articulate personal statement
Relevant professional qualification and/or a Degree in a Health or Health related area
---
Funding
Vice Chancellors Research Scholarships (VCRS)

The scholarships will cover tuition fees and a maintenance award of £14,777 per annum for three years (subject to satisfactory academic performance). Applications are invited from UK, European Union and overseas students.

DFE

The scholarship will cover tuition fees at the Home rate and a maintenance allowance of £ 14,777 per annum for three years. EU applicants will only be eligible for the fees component of the studentship (no maintenance award is provided).  For Non EU nationals the candidate must be "settled" in the UK.
---
Other information
---
The Doctoral College at Ulster University
---
Reviews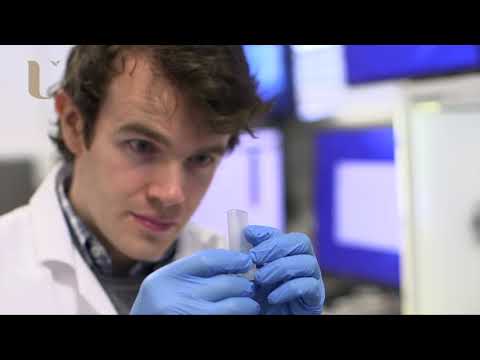 My experience has been great and the people that I have worked with have been amazing
Kieran O'Donnell - 3D printing of biological cells for tissue engineering applications
Watch Video
---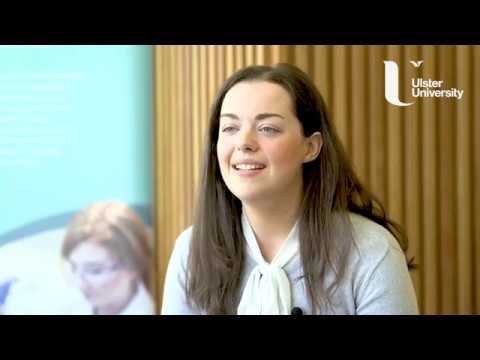 Completing the MRes provided me with a lot of different skills, particularly in research methods and lab skills.
Michelle Clements Clements - MRes - Life and Health Sciences
Watch Video
---
Throughout my PhD I've been provided with continuous support and guidance by my supervisors and the staff at the University.I've also received many opportunities to further enhance my professional development in the form of teaching experience and presenting my work at conferences which will aid in my pursuit of a career in academia or industry.
William Crowe
---