Funded PhD Opportunity

Fire Dynamics and Material Flammability

This opportunity is now closed.
Subject: Architecture, Built Environment and Planning
Summary
The successful candidate will work in a multi-disciplinary research team on the studies related to flammability, thermal degradation and burning behaviours of a wide range of materials used in modern building, construction and aviation industries, as well as on fire dynamics and smoke movement in various fire scenarios, e.g., compartments, façades and forest fires.
The research will be based on the experimental investigation, numerical modelling or a combination of both. For experimental investigation, the student will avail of the-state-of-the-art experimental facility at FireSERT, which consists of high-precision thermal analytical instruments for detailed measurements of thermal degradation of milligram samples in different atmospheres, meso-scale testing of material flammability and fire behaviour using the standard apparatus such as cone calorimeter and tube furnace, and customised experimental rigs for enclosure and façade fires. The research environment also includes wet chemistry provisions for syntheses of flame-retardant polymers and a range of spectroscopic techniques for characterisation of novel formulations and materials.
The FireSERT laboratory is equipped with a 10MW calorimetric hood and a full-scale furnace, which will allow large-scale fire and structure tests In terms of numerical modelling, the student will utilise the latest computer software based on computational fluid dynamics (CFD) and/or finite element analysis (FEA) with the aim to increase current understanding of the important phenomena in fire such as the occurrence of flashover and its mitigation, effects of material properties and fire retardants on fire spread on facade, production of smoke and carbon monoxide in enclosure fires with limited ventilation, design of ventilation systems for smoke movement in large space, and interaction of fire dynamics and structural elements.
These models will be validated against data in the literature, existing data available at FireSERT and/or new data which will be obtained in this project.
Research projects in any related research area are well and some potential topics are as follows:
*Novel environmentally-friendly fire retardants for polymers
*Passive fire protection of facade structures: development of fireproof coatings.
*Experimental and numerical investigation of burning behaviours of liquid and solid fuels in compartment and façade fires
*Characterisation of mechanical and thermal behaviours of glazing in fires
*Coupled atmosphere-wildland fire modelling
*Critical evaluation and design of natural and mechanical ventilation systems in atria
The supervisors have all necessary and complementary expertise and have published widely in international journals and conferences in the areas of synthesis and development of novel fire retardants, evaluation of materials properties and burning behaviours of polymer nanocomposites, wood and insulation materials, fire dynamics and compartment and façade fires as well as computer modelling. The research will involve a wide range of disciplines such as engineering, chemistry, mathematics and computer engineering. The diversity of this research theme means that the student will potentially cross these disciplines.
Essential Criteria
Upper Second Class Honours (2:1) Degree or equivalent from a UK institution (or overseas award deemed to be equivalent via UK NARIC)
Clearly defined research proposal detailing background, research questions, aims and methodology
Funding
Vice Chancellors Research Scholarships (VCRS)

The scholarships will cover tuition fees and a maintenance award of £15,009 per annum for three years (subject to satisfactory academic performance). Applications are invited from UK, European Union and overseas students.

DFE

The scholarship will cover tuition fees at the Home rate and a maintenance allowance of £15,009 per annum for three years. EU applicants will only be eligible for the fees component of the studentship (no maintenance award is provided).  For Non EU nationals the candidate must be "settled" in the UK.
Other information
The Doctoral College at Ulster University
Launch of the Doctoral College
Current PhD researchers and an alumnus shared their experiences, career development and the social impact of their work at the launch of the Doctoral College at Ulster University.
Watch Video
Key Dates
Submission Deadline

Monday 18 February 2019

Interview Date

13 March to 21 March 2019
Campus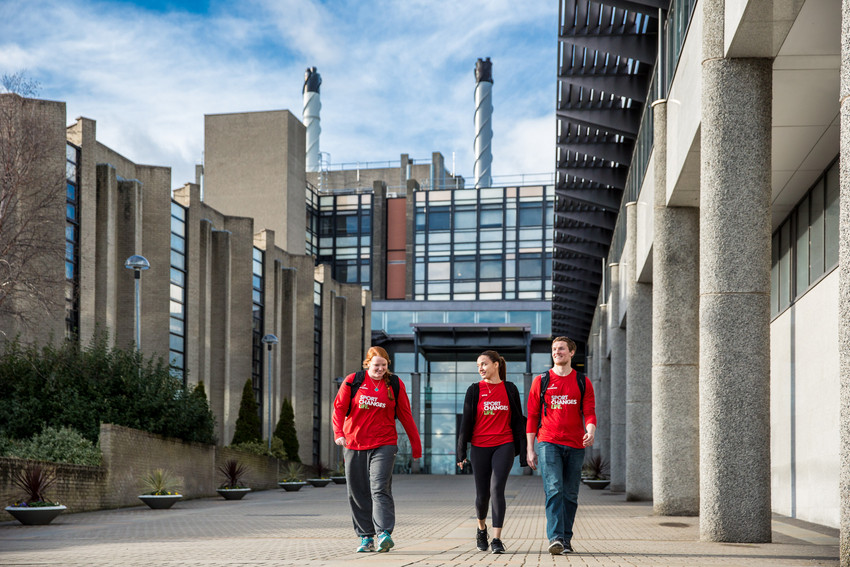 Jordanstown campus
The largest of Ulster's campuses
Contact Supervisor
Other Supervisors