---
Summary
Background: Reminiscence has been defined as 'the discussion of past activities, events and experiences with another person or group of people' (Woods et al. 2005). Prompts such as photographs, music and film clips are typically used to stimulate recall. The majority of research in reminiscence systems has been carried out to assist people with dementia and related conditions (Astell et al. 2010; Woods et al. 2012). The team behind this proposal recently completed the InspireD (Individual Specific Reminiscence in Dementia) study which investigated the impact of technology-facilitated reminiscence on people living with dementia.
The InspireD findings indicated statistically significant enhancements in mutuality, emotional well-being and quality of care-giving relationship for the participants living with dementia. Qualitative data yielded strong revelatory statements from carers such as "there is still so much inside" indicating the influence of reminiscence on meaningful social conversations between carers and people living with dementia. Our proposed conversational reminiscence study has been designed to build on the success of the InspireD ground-breaking research and to provide an opportunity for more natural digital modalities such as speech-based, conversational systems to facilitate reminiscence (Wolters et al. 2016).
Aim: The aim of this study is to assess the extent to which speech-based chatbots can offer conversational reminiscence for people living with dementia.
Objectives:
1) recruit and engage with people living with dementia to assess user needs, identify outcome measures and evaluate conversational reminiscence viability;
2) assemble a simple speech-based chatbot using existing conversational interface technologies as building blocks;
3) identify relevant validated scales;
4) carry out a quasi-experimental research study with people living with dementia; and
5) analyse experimental data from the study.
Method and Design: A user centred design process philosophy (Payne et al. 2008) will guide the assembly of the speech-based chatbot. Then a quasi-experimental, repeated measures design will be conducted with each participant serving as his or her own control to assess the viability of using a speech-based conversational interface for reminiscing conversations for people living with dementia in their home environment.
Procedures: The project team and the PhD researcher will assemble a conversational chatbot, implemented on a 'smart speaker' platform such as Amazon Alexa or Google Home. The chatbot will be capable of having simple conversations with people living with dementia, seeking to elicit memories, extract relevant facts from open data and discuss them to facilitate conversational reminiscence.
Setting and sample: The project will recruit around 20 people living with dementia to participate in a 12-week trial to make use of the chatbot. Recruitment will be in conjunction with Alzheimer's Society and through the memory clinic in Western Health and Social Care Trust (WHSCT). Ethical and governance approval will be sought from the Office for Research Ethics Committees Northern Ireland (ORECNI) and the WHSCT respectively.
Outcomes: Validated outcome measures related to quality of life for people living with dementia and their use of the technology will be used. We will disseminate findings using academic, peer-reviewed journals for the scientific outcomes and through national media for the societal outcomes.
The successful candidate will be expected to have a degree in Computer Science or a closely related area. Experience of working in healthcare and/or with older people would be desirable.
---
Essential criteria
Upper Second Class Honours (2:1) Degree or equivalent from a UK institution (or overseas award deemed to be equivalent via UK NARIC)
Experience using research methods or other approaches relevant to the subject domain
---
Desirable Criteria
If the University receives a large number of applicants for the project, the following desirable criteria may be applied to shortlist applicants for interview.
First Class Honours (1st) Degree
Masters at 65%
Work experience relevant to the proposed project
---
Funding
This project is funded by: Institute of Mental Health Sciences
Vice Chancellors Research Scholarships (VCRS)

The scholarships will cover tuition fees and a maintenance award of £14,777 per annum for three years (subject to satisfactory academic performance). Applications are invited from UK, European Union and overseas students.
---
Other information
---
The Doctoral College at Ulster University
---
Reviews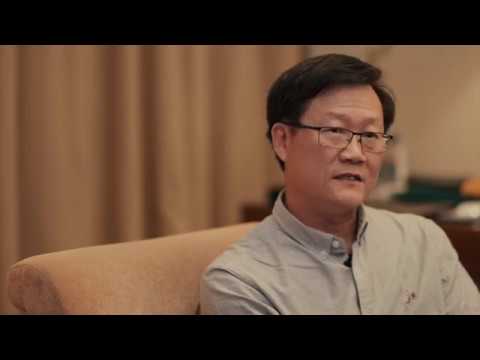 Ulster University has very enhanced independent learning. I strongly recommend my students to go abroad to broaden their vision to get new motivation. I tell them that when studying at Ulster University, they will receive an abundance of knowledge, new experiences and strong technology to enhance their life.
Professor Stenver Lin - PhD Radiology
Watch Video
---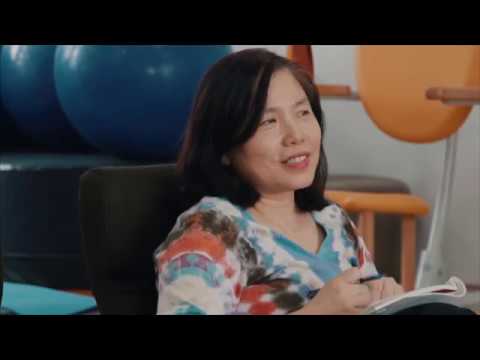 I am currently the Director for the Department of Nursing-midwifery and Women's Heath at NTUNHS. I studied at Ulster University for 3 years and it was a very happy time. Ulster is very good for study, not only in academic work but it also shows you how to be a good teacher.
Professor Chein Huei Kao - PhD Health Science of Nursing
Watch Video
---