---
Summary
Diabetes in pregnancy is a common medical disorder complicating pregnancy, affecting 1 in 250 women in Northern Ireland (CEMACH, 2007). It is associated with increased risk of pregnancy complications and adverse birth outcomes. Avoiding such complications could lead to potential savings and benefits, including: reduction in complications during pregnancy and labour and their related costs and improved care for the mother and baby (NICE 2015). NICE guideline indicates good glucose control through healthy diet, appropriate physical activity and blood glucose self-testing is vital.
Occularcentrism (Sinclair 2011, Sinclair 2013) is the key theory underpinning this project as we know that people are more likely to change their behaviour if they can 'see' the data and more inclined to adapt their behaviour if they receive individual feedback.
The widespread use of wearable technologies (such as activity trackers) has provided the opportunity for supporting self-management of diabetes in pregnancy. The aim of this project is to develop a cost-effective, blood glucose monitoring system that will enable pregnant women to manage their lifestyle and glucose levels more efficiently and with less anxiety. The selected technology will be tested and evaluated. Intelligent computational methods will be used to analyse women's personal profile and the measurements of medication, nutrition, physical activity and blood glucose. This information can then be used to provide individually tailored recommendations of lifestyle including physical activity, medication and nutrition allowing users to set goals and self-monitor in line with current behaviour change theory.
Objectives
To investigate how wearable technology can be used to support self-management of diabetes in pregnancy
To identify current technology that provides visual and stimulating data to pregnant women about self-management of their diabetes.
To pilot test the feasibility of selected wearable technology compared to the current standard care protocol
To apply computational methods to analyse data from nutrition, medication, glucose level and physical activity
Methods
A quasi-experimental mixed methods design will be used to design and test an intervention in a pilot feasibility study.
Strategic fit with current research
This proposal aligns with the research theme of healthy communities, a strategic priorities of Ulster University, CSRI, INHR and SESRI.
Anticipated research outcomes
It is anticipated that the project will improve public engagement in health, alter clinical guidelines for maternity care, and increase our understanding of how innovation in technology could improve health outcomes. High quality publications and conference papers will be produced for computer science, midwifery and exercise science journals.
Please note that applications should have a degree in one of the following subject areas: midwifery, sports science or computer science.
References
Confidential Enquiry into Maternal and Child Health. Diabetes in Pregnancy: Are we providing the best care? Findings of a National Enquiry: England, Wales and Northern Ireland. CEMACH: London; 2007.
NICE guideline, Diabetes in pregnancy: management from preconception to the postnatal period; August 2015.
Sinclair M (2011) Occularcentrism and the need to 'see' the evidence of impact. Evidence Based Midwifery 9 (2): 36
Sinclair M. (2013) Occularcentrism and epigenetics: visioning the hardware and software of the human gene. Evidence Based Midwifery 11(3): 75
Rollo, M. E., Aguiar, E. J., Williams, R. L., Wynne, K., Kriss, M., Callister, R., & Collins, C. E. (2016). eHealth technologies to support nutrition and physical activity behaviors in diabetes self-management. Diabetes, metabolic syndrome and obesity: targets and therapy, 9, 381.
Suggested Reading
https://www.diabetes.org.uk/resources-s3/2017-11/diabetes-key-stats-guidelines-april2014.pdf
https://www.reportlinker.com/market-report/Chronic-Disease/125884/Diabetes?utm_source=bingads_uk&utm_medium=cpc&utm_campaign=Healthcare&utm_adgroup=Diabetes_Statistics&msclkid=39a89161fee11fbfae51caccf38fe21f&utm_term=%2Bdiabetes%20%2Bstatistics&utm_content=Diabetes%20Statistics
---
Essential criteria
To hold, or expect to achieve by 15 August, an Upper Second Class Honours (2:1) Degree or equivalent from a UK institution (or overseas award deemed to be equivalent via UK NARIC) in a related or cognate field.
Experience using research methods or other approaches relevant to the subject domain
Sound understanding of subject area as evidenced by a comprehensive research proposal
---
Desirable Criteria
If the University receives a large number of applicants for the project, the following desirable criteria may be applied to shortlist applicants for interview.
First Class Honours (1st) Degree
Practice-based research experience and/or dissemination
Experience using research methods or other approaches relevant to the subject domain
Sound understanding of subject area as evidenced by a comprehensive research proposal
Publications record appropriate to career stage
The University offers the following awards to support PhD study and applications are invited from UK, EU and overseas for the following levels of support:

Department for the Economy (DFE)

The scholarship will cover tuition fees at the Home rate and a maintenance allowance of £ 15,500 (tbc) per annum for three years (subject to satisfactory academic performance). EU applicants will only be eligible for the fee's component of the studentship (no maintenance award is provided). For Non-EU nationals the candidate must be "settled" in the UK. This scholarship also comes with £900 per annum for three years as a research training support grant (RTSG) allocation to help support the PhD researcher.

Due consideration should be given to financing your studies; for further information on cost of living etc. please refer to: www.ulster.ac.uk/doctoralcollege/postgraduate-research/fees-and-funding/financing-your-studies
---
---
The Doctoral College at Ulster University
---
Reviews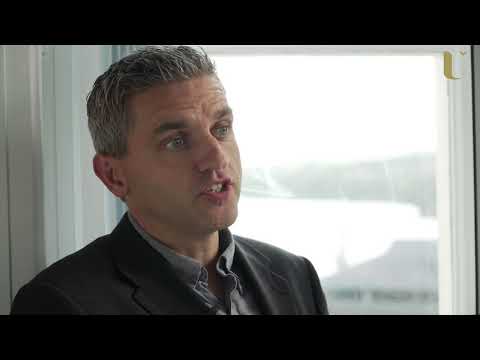 As Senior Engineering Manager of Analytics at Seagate Technology I utilise the learning from my PhD ever day
Adrian Johnston - PhD in Informatics
Watch Video
---

I started my PhD at Ulster University after I received the master degree in computer application and technology from the School of Mathematics and Computer Science, Fujian Normal University, China. My research interests are feature extraction, face verification and pattern recognition.The proudest moments of my PhD when my papers were accepted by journals and I received my PhD certificate. It is a long journey to pursue a PhD, I couldn't have got through this without the constant support, help and encouragement from my supervisors and friends. Many thanks all of them.
Huan Wan - PhD in Computer Science and Informatics
---

I received the bachelor's of engineering degree in computer science and technology from Shangrao Normal University, Jiangxi, China, in 2013; and the master's degree in computer application and technology from the School of Mathematics and Computer Science, Fujian Normal University, China. When I was pursuing a PhD degree at Ulster University, I continued my research on face recognition and image representation.This long journey has only been possible due to the constant support and encouragement of my first supervisor. I also like to thank my second supervisor for his patience, support and guidance during my research studies. My favourite memory was the days of exercising, gathering and playing with my friends here. If I could speak to myself at the start of my PhD, the best piece of advice I would give myself would be "submit more papers to Journals instead of conferences".
Xin Wei - PhD in Computer Science and Informatics
---

After master's degree, I joined the Artificial Intelligence Research Group in the School of Computing at Ulster University to pursue my PhD. I would like to thank my supervisors for their guidance, invaluable advice, encouragement and support throughout my PhD.My proudest moments were when my research papers were accepted in prestigious conferences and journals. I feel accomplished about the six first-author publications from my doctoral research. Also, I have had the honour of receiving the Best Student Paper Award at the 2018 International FLINS Conference.I love travelling; my favourite memories were travelling to present my research in addition to getting the opportunity to meet leading researchers from different parts of the world. And I couldn't have achieved this without the support of my friends and family.
Niloofer Shanavas - PhD in Computer Sciences and Informatics
---

In the whole PhD ordeal, my supervisory team played a tremendous role:- they are three in a million. They are perfect supervisors who perfectly know which milestones or pathways to be taken during research initiatives, and they understand the roles of virtually all stages in the journey of PhD. They showcased superior abilities in managing and motivating me evoking high standards; demonstrating a commitment to excellence. Jane and Haiying guided me as their daughter and Fiona turned out to be the best of friends.I heard from "Eleanor Roosevelt" that "The future belongs to those who believe in the beauty of their dreams." The dream with which I grew up to become a Doctor one day, has finally come true. In the journey of PhD, I embraced that a PhD is not just the highest degree in Education but rather it is a life experience where perseverance is the key. I can never forget words from my external examiner Prof Yike Guo, from Imperial College London. His words
Jyotsna Talreja Wassan - PhD in Computer Science and Informatics
---