---
Summary
Cholecystectomy is a key component of clinical management for gallstone disease internationally. However, the effectiveness and cost effectiveness of cholecystectomy surgery may be limited unless it is undertaken within strict clinical criteria. A key driving factor in inappropriate care, or deviations from clinical best practice, is the extent to which patients must wait, both for their appointment in secondary care, and later for their cholecystectomy once they have been listed for this procedure. These delays are not desirable for patients, healthcare providers or healthcare funders. For example, the Health Information and Quality Authority (HIQA) note that 23.2% of cholecystectomies undertaken in 2012 were performed in the emergency setting and that a significant number of these patients had previously been diagnosed with gallstone disease and could potentially have been managed in the elective setting. Moreover, international evidence suggests that earlier referral and surgical intervention, prior to the onset of complications, has significant cost benefits. Thus, improvements in the clinical decision making process to streamline the clinical pathway could have significant impacts on health outcomes and healthcare budgets.
Within this context, and in the absence of region specific data for Ireland and Northern Ireland, this PhD project will explore the clinical pathways to cholecystectomy in both jurisdictions using the two case-studies of Letterkenny University Hospital and Altnagelvin Hospital. The research will employ qualitative and quantitative methodological approaches to examine the extent of inappropriate care due to excessive delays prior to surgery; the barriers to the implementation of appropriate care; and the implications, in terms of health outcomes and healthcare costs, of both the current care pathways and a series of hypothetical evidence-based alternatives to the current pathways. Furthermore, the dual-country/dual-health system component of the study will enable a cross-jurisdictional analysis and will provide additional insight into the institutional factors at play.
This PhD research will go to inform future policy and service planning for cholecystectomy for gallstone disease in the North-West, nationally and internationally.
The overall objective of this PhD research is to produce evidence that will go to inform future policy and service planning for cholecystectomy for gallstone disease in the North-West, nationally and internationally. The project will examine clinical best practice guidelines for cholecystectomy surgery internationally and will determine and explore the variance in clinical practice in cholecystectomy surgery in the North-West using a mixture of qualitative and quantitative methods. The project will study the health economic implications of the existing clinical care pathways and will explore the potential implications of clinical care pathway redesign and alternative clinical decision making processes.
Successful outcomes of this project will be reported in peer-reviewed publications relating to current patterns in care, the effect of implementation of clinical pathways, data analytics and inter action into health services with industry collaboration to optimise patient outcomes.
---
Essential criteria
To hold, or expect to achieve by 15 August, an Upper Second Class Honours (2:1) Degree or equivalent from a UK institution (or overseas award deemed to be equivalent via UK NARIC) in a related or cognate field.
A comprehensive and articulate personal statement
---
Desirable Criteria
If the University receives a large number of applicants for the project, the following desirable criteria may be applied to shortlist applicants for interview.
Experience using research methods or other approaches relevant to the subject domain
---
Funding
---

This project is supported by the European Union's INTERREG VA Programme, managed by the Special EU Programmes Body (SEUPB).
This scholarship will cover tuition fees and a maintenance award of not less than £14,777 per annum for three years (subject to satisfactory academic performance). Applications are invited from UK, European Union and overseas students.
---
Other information
---
The Doctoral College at Ulster University
---
Reviews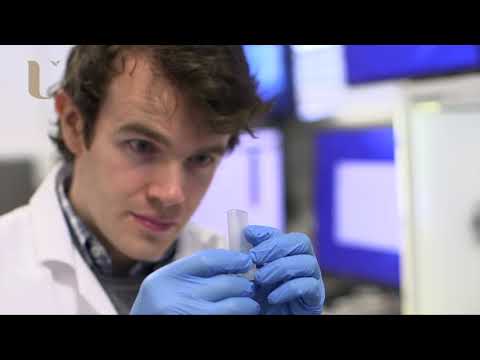 My experience has been great and the people that I have worked with have been amazing
Kieran O'Donnell - 3D printing of biological cells for tissue engineering applications
Watch Video
---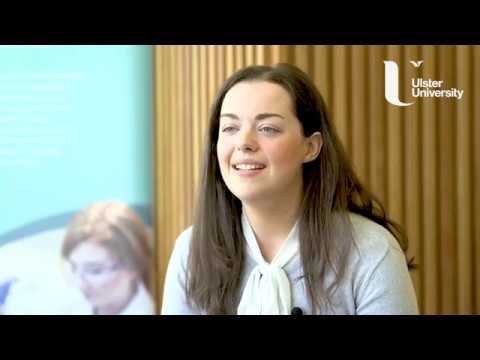 Completing the MRes provided me with a lot of different skills, particularly in research methods and lab skills.
Michelle Clements Clements - MRes - Life and Health Sciences
Watch Video
---

Throughout my PhD I've been provided with continuous support and guidance by my supervisors and the staff at the University.I've also received many opportunities to further enhance my professional development in the form of teaching experience and presenting my work at conferences which will aid in my pursuit of a career in academia or industry.
William Crowe
---