---
Summary
Studies in our laboratory have already highlighted an important physiological link between the pancreas and bone [Mabilleau et al. 2016]. It has been demonstrated that osteocalcin (OC), a peptide hormone expressed in osteoblast bone cells and secreted into the circulation, regulates glucose homeostasis by stimulating insulin secretion directly from pancreatic beta-cells [Faienza et al. 2015]. In agreement, OC deficient mice have reduced beta-cell mass and decreased insulin sensitivity [Lee et al. 2007], whereas subcutaneous infusion of OC in mice enhances glucose tolerance and improves insulin sensitivity [Ferron et al. 2008].
Furthermore, recent studies with a myokine peptide hormone named irisin, have highlighted similar important crosstalk between muscle and the pancreas [Chen et al. 2016]. Thus, irisin has a direct impact on insulin resistance [Chen et al. 2016], and treatment of diabetic mice with irisin improved insulin secretion and glucose homeostasis [Duan et al. 2016], as well as glucose utilisation [Xin et al. 2016]. Taken together, it is clear that an important pancreas-bone-muscle loop exists, that could offer novel treatment opportunities for the treatment of diabetes. Initially, it is important to fully understand the degradation profile of OC and irisin in plasma, with a view to deterring the degradation profile of the peptides and creating longer-acting OC and irisin analogues. Such stable OC and irisin analogues would then have potential therapeutic use for diabetes.
Importantly, our laboratory has a wealth of experience in the generation of novel and stable peptide hormones that possess antidiabetic promise [Irwin & Flatt 2015]. Taken together, uncovering the mechanisms involved in the pancreas-bone-muscle loop, and the importance of OC and irisin in this respect, should help reveal novel therapeutic strategies for the treatment of diabetes.
The core objectives of this research project are:
*Determine degradation profile of osteocalcin and irisin
*Design and characterise novel stable and long-acting osteocalcin and irisin based peptides
*Assess the in vitro enzymatic stability and biological actions of novel peptides.
*Determine effects of peptides on human and rodent pancreatic beta-cell proliferation and apoptosis
*Establish in vivo gluco-regulatory and insulin secretory actions of novel peptides
*Assess beneficial effects of novel peptides alone, and in combination with established anti-diabetic drugs, in animal models with different aetiologies of type 2 diabetes.
A wide range of methods are required for this study including peptide synthesis, HPLC purification of peptides, mass-spectrometry, in vitro insulin secretion studies, PCR and Western blot, longer term in vitro culturing, assessment of markers of proliferation and apoptosis, in vitro radio-receptor binding studies, animal studies in normal rodents as well as rodent models of obesity-diabetes, tissue gene expression studies, blood biochemistry assessments, DXA scanning and measurement of body fat, indirect calorimetry measurements, behavioural analysis and use of assays including ELISA and RIA technologies. This will provide excellent training in a wide variety of important research techniques.
Applicants should note that Bench fees of £3500.00 per annum are required.
References
1. Chen N, Li Q, Liu J, Jia S. Irisin, an exercise-induced myokine as a metabolic regulator: an updated narrative review. Diabetes Metab Res Rev. 2016 Jan;32(1):51-9.
2. Duan H, Ma B, Ma X, Wang H, Ni Z, Wang B, Li X, Jiang P, Umar M, Li M. Anti-diabetic activity of recombinant irisin in STZ-induced insulin-deficient diabetic mice. Int J Biol Macromol. 2016 Mar;84:457-63.
3. Faienza MF, Luce V, Ventura A, Colaianni G, Colucci S, Cavallo L, Grano M, Brunetti G. Skeleton and glucose metabolism: a bone-pancreas loop. Int J Endocrinol. 2015;2015:758148.
4. Ferron M, Hinoi E, Karsenty G, Ducy P. Osteocalcin differentially regulates beta cell and adipocyte gene expression and affects the development of metabolic diseases in wild-type mice. Proc Natl Acad Sci U S A. 2008 Apr 1;105(13):5266-70.
5. Xin C, Liu J, Zhang J, Zhu D, Wang H, Xiong L, Lee Y, Ye J, Lian K, Xu C, Zhang L, Wang Q, Liu Y, Tao L. Irisin improves fatty acid oxidation and glucose utilization in type 2 diabetes by regulating the AMPK signaling pathway. Int J Obes (Lond). 2016 Mar;40(3):443-51.
6. Irwin N, Flatt PR. New perspectives on exploitation of incretin peptides for the treatment of diabetes and related disorders. World J Diabetes. 2015 Nov 10;6(15):1285-95.
7. Mabilleau G, Perrot R, Mieczkowska A, Boni S, Flatt PR, Irwin N, Chappard D. Glucose-dependent insulinotropic polypeptide (GIP) dose-dependently reduces osteoclast differentiation and resorption. Bone. 2016 Oct;91:102-12.
---
Essential criteria
To hold, or expect to achieve by 15 August, an Upper Second Class Honours (2:1) Degree or equivalent from a UK institution (or overseas award deemed to be equivalent via UK NARIC) in a related or cognate field.
Sound understanding of subject area as evidenced by a comprehensive research proposal
---
Desirable Criteria
If the University receives a large number of applicants for the project, the following desirable criteria may be applied to shortlist applicants for interview.
Experience using research methods or other approaches relevant to the subject domain
A comprehensive and articulate personal statement
---
Funding
This is a self-funded PhD opportunity.
---
Other information
---
The Doctoral College at Ulster University
---
Reviews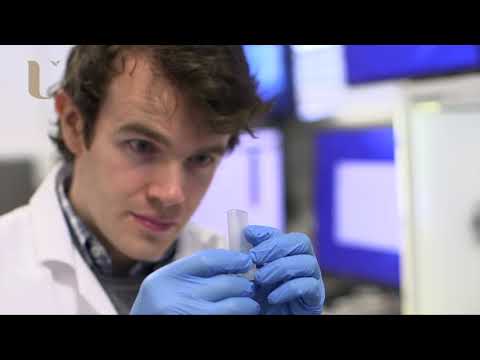 My experience has been great and the people that I have worked with have been amazing
Kieran O'Donnell - 3D printing of biological cells for tissue engineering applications
Watch Video
---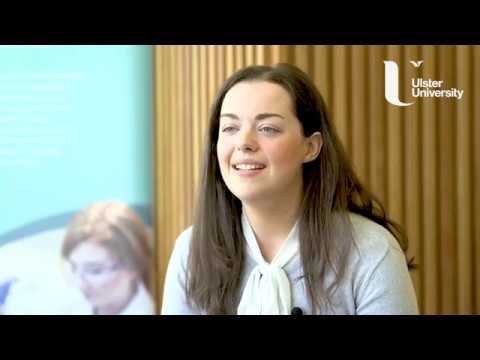 Completing the MRes provided me with a lot of different skills, particularly in research methods and lab skills.
Michelle Clements Clements - MRes - Life and Health Sciences
Watch Video
---

Throughout my PhD I've been provided with continuous support and guidance by my supervisors and the staff at the University.I've also received many opportunities to further enhance my professional development in the form of teaching experience and presenting my work at conferences which will aid in my pursuit of a career in academia or industry.
William Crowe
---