---
Summary
Before the discovery of insulin in 1922, diets and plant-based treatments were the common approaches to diabetes therapy. In addition to metformin that was developed from a Galega officinalis, research evidence is being increasingly published to show that many plant derived bioactive compounds have the potential for development into drugs for treating type-2 diabetes. Previous studies in our laboratory have also provided research evidence for the potential of extracts of some plant species as candidates for development into antidiabetic agents.
Recently, we isolated a number of insulinotropic compounds from the extracts and these compounds exhibited potent in vitro insulin-releasing effects on BRIN-BD11 cells. They also improved glucose tolerance and enhanced insulin release in animals with obesity-diabetes on a short-term basis. The overall aim of this research is structural characterization and evaluation of biological activities of compounds recently isolated from extracts of traditional antidiabetic plant for potential development as novel type 2 diabetes drugs. It may also be possible to incorporate into the project other plant species with reputed antidiabetic properties depending on the interests of the applicant.
The proposed research will provide training in a wide range of techniques including: RP-HPLC, NMR, Ultrasound-assisted sequential extraction, Thin Layer Chromatography (TLC), Flash Chromatography, MALDI-TOF mass spectrometry; tissue culture; measurement of insulin secretion, signalling molecules (intracellular Ca2+ and other second messenger pathways); peptide iodination, cell morphology; ELISA; RIA; short studies in animal of obesity-diabetes. Established collaborations are in place for structural characterization and large scale purification of plant materials. This research will generate novel IP, high quality publications and potential exploitation through pharmaceutical development.
Applicants should note that Bench fees of £3500.00 per annum are required.
References
1.JMA Hannan, OO Ojo, L. Ali, B. Rokeya, J. Khaleque, m. Akhter, PR Flatt and YHA Abdel-Wahab (2015). Actions underlying antidiabetic effects of Ocimum sanctum leaf extracts in animal models of type 1 and type 2 diabetes. European Journal of Medicinal Plants, 5(1): 1-12.
2.V. Kasabri, P. R. Flatt and Y. H. A. Abdel-Wahab (2014). In vitro Modulation of Pancreatic Insulin Secretion and Extrapancreatic Insulin Action, Enzymatic Starch Digestion and Protein Glycation by Terminalia Chebula Extracts. European Journal of Medicinal Plants. 4(7): 771-782.
---
Essential criteria
To hold, or expect to achieve by 15 August, an Upper Second Class Honours (2:1) Degree or equivalent from a UK institution (or overseas award deemed to be equivalent via UK NARIC) in a related or cognate field.
Sound understanding of subject area as evidenced by a comprehensive research proposal
---
Desirable Criteria
If the University receives a large number of applicants for the project, the following desirable criteria may be applied to shortlist applicants for interview.
First Class Honours (1st) Degree
Masters at 65%
Research project completion within taught Masters degree or MRES
Practice-based research experience and/or dissemination
Experience using research methods or other approaches relevant to the subject domain
Work experience relevant to the proposed project
Publications - peer-reviewed
Experience of presentation of research findings
A comprehensive and articulate personal statement
Relevant professional qualification and/or a Degree in a Health or Health related area
---
Funding
This is a self-funded PhD opportunity.
---
Other information
---
The Doctoral College at Ulster University
---
Reviews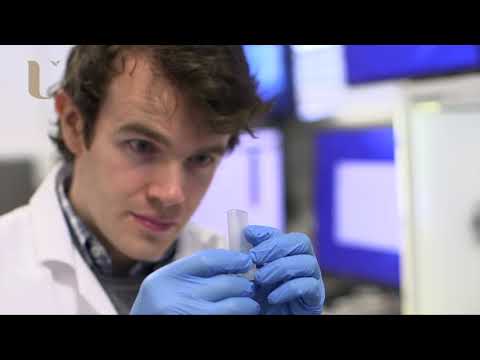 My experience has been great and the people that I have worked with have been amazing
Kieran O'Donnell - 3D printing of biological cells for tissue engineering applications
Watch Video
---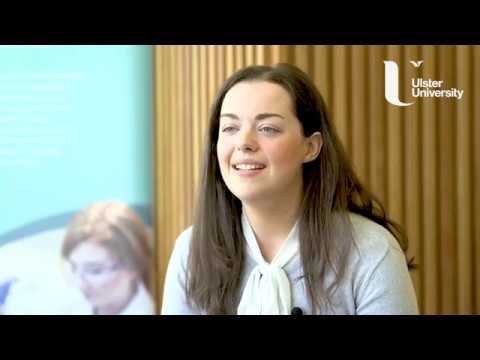 Completing the MRes provided me with a lot of different skills, particularly in research methods and lab skills.
Michelle Clements Clements - MRes - Life and Health Sciences
Watch Video
---

Throughout my PhD I've been provided with continuous support and guidance by my supervisors and the staff at the University.I've also received many opportunities to further enhance my professional development in the form of teaching experience and presenting my work at conferences which will aid in my pursuit of a career in academia or industry.
William Crowe
---