---
Summary
As part of ongoing programme into natural antidiabetic drug discovery; we isolated several novel insulin-releasing antihyperglycaemic agents from amphibian skin secretion for the treatment of type 2 diabetes. We have developed novel analogues of previously described insulinotropic host defence peptides, and early results indicated structural modifications of these peptides result in a significant augmentation of the insulinotropic effects; producing enhanced in vitro insulinotropic effects as well as improved glucose tolerance and insulin release in obese insulin resistant mice.
The overall aim of this research is to examine the long-term metabolic effects and elucidate molecular mechanism of actions of novel peptide analogues of some recently discovered host defence peptides with potent insulin-releasing effects for potential development as novel type 2 diabetes drugs.
The proposed research will investigate the interaction of the Novel peptides from amphibian skin secretion with beta-cell membrane proteins as well as in vivo changes in the expression of key genes and proteins involved in glucose signalling via the KATP-dependent and the cAMP-dependent secondary messenger pathways resulting from the administration of the peptides to diabetic animals.
This project will involve techniques such as HPLC, MALDI-TOF, tissue culture, small animal handling and experimentation, PCR, immunohistochemistry, flurometric assay, radioimmunoassay, etc. PCR and Western blotting will be utilised to explore both gene and protein expression of key elements involved in pathways of insulin secretion (such as Ins1, Gck, Kcnj11, Abcc8, Cacna1c), beta cell proliferation (such as Pdx-1) and insulin action (such as Irs1, Ptb1, Pi3kca, Pdk1, Akt1, Insr, Slc2a4).
The proposed research will provide training in a wide range of techniques.
Applicants should note that Bench fees of £3500.00 per annum are required.
References
1.Srividya Vasu, Mary K. McGahon, R. Charlotte Moffett, Tim M. Curtis, J. Michael Conlon, Yasser H. A. Abdel-Wahab and Peter R. Flatt (2017) Esculentin-2CHa(1-30) & analogues – Stability & mechanisms of insulinotropic action. Journal of Endocrinology, 232, 423–435.
2.Ojo O. O, Flatt P. R, Abdel-Wahab Y. H. A and Conlon J. M (2013). Insulin-Releasing Peptides. In: Handbook of Biologically Active Peptides (2nd Edition). Elsevier, pp. 364-370. ISBN 978-0-12-385095-9.
---
Essential criteria
To hold, or expect to achieve by 15 August, an Upper Second Class Honours (2:1) Degree or equivalent from a UK institution (or overseas award deemed to be equivalent via UK NARIC) in a related or cognate field.
Sound understanding of subject area as evidenced by a comprehensive research proposal
---
Desirable Criteria
If the University receives a large number of applicants for the project, the following desirable criteria may be applied to shortlist applicants for interview.
First Class Honours (1st) Degree
Masters at 65%
Research project completion within taught Masters degree or MRES
Practice-based research experience and/or dissemination
Experience using research methods or other approaches relevant to the subject domain
Work experience relevant to the proposed project
Publications - peer-reviewed
Experience of presentation of research findings
A comprehensive and articulate personal statement
Relevant professional qualification and/or a Degree in a Health or Health related area
---
Funding
This is a self-funded PhD opportunity.
---
Other information
---
The Doctoral College at Ulster University
---
Reviews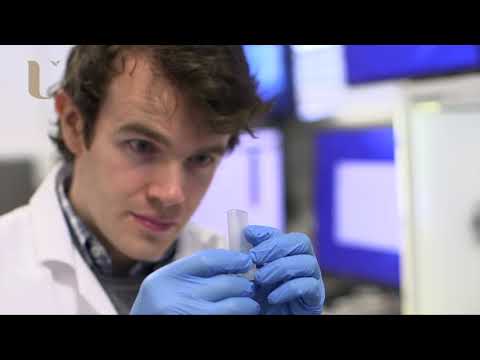 My experience has been great and the people that I have worked with have been amazing
Kieran O'Donnell - 3D printing of biological cells for tissue engineering applications
Watch Video
---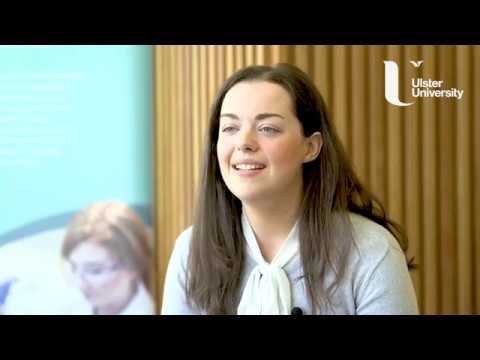 Completing the MRes provided me with a lot of different skills, particularly in research methods and lab skills.
Michelle Clements Clements - MRes - Life and Health Sciences
Watch Video
---

Throughout my PhD I've been provided with continuous support and guidance by my supervisors and the staff at the University.I've also received many opportunities to further enhance my professional development in the form of teaching experience and presenting my work at conferences which will aid in my pursuit of a career in academia or industry.
William Crowe
---