---
Summary
Background:
Low-value pelagic fish (e.g. Blue whiting) provide an abundant source of underutilized and potentially high-value functional proteins and peptides [1]. This project will investigate the potential of biofunctional peptides derived from the enzymatic digestion of marine proteins, to enhance satiety and reduce food intake. Fish protein hydrolysates (FPH) will be screened using cellular bioassays associated with markers of appetite control. Lead candidates that reduce food intake will be assessed in acute and chronic mouse studies. Lead hydrolysates will be formulated into food products and sensory studies performed. LC-MS analysis will help characterise the peptide profile and identify the bioactive peptides present in hydrolysates. This project will help validate the strategic use of fish protein hydrolysates for health promotion and disease prevention.
Objective:
The main objective will be to characterise biofunctional peptide ingredients from fish protein hydrolysates with appetite modulating activities.
Study 1: Fish protein hydrolysates (FPH), will be tested in pancreatic BRIN-BD11 cells [2], measuring insulin secretion by RIA, and cytotoxicity by MTT and LDH assays. Bioactive peptides from FPH affecting appetite control hormones will be screened and identified using RP-HPLC and LC-MS. Identified synthetic peptides will be tested on cellular appetite hormone secretion and food intake in mice.
Study 2: Adult male NIH Swiss mice (4 groups of n=8) will be conditioned to eat for 3 h per day (10.00 h to 13.00 h). Food intake will be assessed at 30 min intervals up to 180 min, following oral gavage with selected FPH or synthetic peptides (oral/i.p. injection) [3].
Study 3: Following oral glucose challenge with or without hydrolysate (50 and 200 mg/kg) blood glucose, plasma PYY, ghrelin, total GLP-1, CCK-8, glucagon and insulin concentrations, and DPP-4 enzyme activity will be assessed from tail blood at regular intervals (0-120 min). A delayed oral glucose tolerance test (OGTT) will be undertaken (2, 4, 8 and 12 h) to obtain information on the pharmacokinetics and duration of action of hydrolysates [4] to determine the frequency of dosing for Task 4.
Study 4: Chronic effects of FPH will be tested for 28 days in a high-fat fed mouse model of diet-induced obesity (DIO) [5]. Food intake, non-fasting blood glucose, plasma insulin, plasma GLP-1, PYY, CCK-8, ghrelin, DPP-4 activity and body weight will be determined at regular intervals up to 28 days. An OGTT and insulin sensitivity test will be performed after 28 days. The CLAMS apparatus will determine energy intake and expenditure [6]. The PIXImus DEXA scanner will measure body composition and bone density [7].
These studies will inform development of appetite modulating hydrolysates and their incorporation into food products, including ongoing sensory analysis with collaborators in Galway and Limerick.
References:
[1] Harnedy et al., Journal of Functional Foods 2018;40:137-145
[2] McClenaghan NH, et al., Diabetes, 1996;45:1132-1140.
[3] O'Harte FPM, et al., Diabetes, 1998;47:1619-1624.
[4] Lynch AM, et al., European Journal of Pharmacology, 2014;743:69-78.
[5] O'Harte FPM, et al., Molecular and Cellular Endocrinology, 2013;381:26-34.
[6] Gault VA, et al., Journal of Endocrinology, 2011;208:265-271.
[7] Pathak V, et al., Molecular and Cellular Endocrinology, 2015;401:120-129.
---
Essential criteria
To hold, or expect to achieve by 15 August, an Upper Second Class Honours (2:1) Degree or equivalent from a UK institution (or overseas award deemed to be equivalent via UK NARIC) in a related or cognate field.
---
Desirable Criteria
If the University receives a large number of applicants for the project, the following desirable criteria may be applied to shortlist applicants for interview.
Experience using research methods or other approaches relevant to the subject domain
Experience of presentation of research findings
---
Funding
The University offers the following awards to support PhD study and applications are invited from UK, EU and overseas for the following levels of support:

Department for the Economy (DFE)

The scholarship will cover tuition fees at the Home rate and a maintenance allowance of £15,285 per annum for three years. EU applicants will only be eligible for the fee's component of the studentship (no maintenance award is provided). For Non-EU nationals the candidate must be "settled" in the UK. This scholarship also comes with £900 per annum for three years as a research training support grant (RTSG) allocation to help support the PhD researcher.

Due consideration should be given to financing your studies; for further information on cost of living etc. please refer to: www.ulster.ac.uk/doctoralcollege/postgraduate-research/fees-and-funding/financing-your-studies
DfE matched funding
---
Other information
---
The Doctoral College at Ulster University
---
Reviews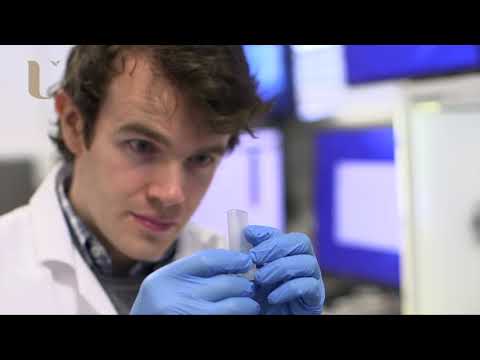 My experience has been great and the people that I have worked with have been amazing
Kieran O'Donnell - 3D printing of biological cells for tissue engineering applications
Watch Video
---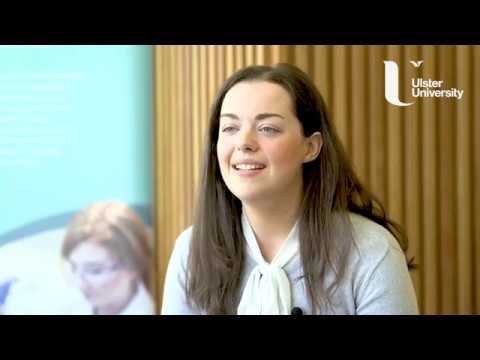 Completing the MRes provided me with a lot of different skills, particularly in research methods and lab skills.
Michelle Clements Clements - MRes - Life and Health Sciences
Watch Video
---

Throughout my PhD I've been provided with continuous support and guidance by my supervisors and the staff at the University.I've also received many opportunities to further enhance my professional development in the form of teaching experience and presenting my work at conferences which will aid in my pursuit of a career in academia or industry.
William Crowe
---