---
Summary
Background to the project
Type 2 diabetes mellitus (T2DM) affects 7% of the global population. Specific dietary alterations can favour improved glucose homeostasis, including lowering dietary carbohydrates intake (Czyżewska-Majchrzak et al, 2014), increasing dietary protein to carbohydrate ratio (Gannon & Nuttal, 2004), or increasing intake of non-digestible carbohydrates and fibre (Post et al, 2012). Recently whole protein hydrolysates from various marine sources have proven useful in stimulating insulin secretion and gut incretin hormone (GLP-1) release. We have recently demonstrated improved glucose homeostasis, lowering of cholesterol and promotion of satiety using mouse models of obesity and diabetes (Harnedy et al. 2018). However, it is unknown if a single peptide component or a synergistic effect of a multitude of peptides are responsible for these beneficial effects.
Experimental Design:
The combination of RP-HPLC with bioactivity detection could help improve the generation of functional foods, and/or new peptide based drug candidates for future use in in vivo studies. The MRes student will be trained in various laboratory techniques including solid phase extraction (SPE), reversed-phase HPLC, mass spectrometry, radioisotope training and insulin RIA, ELISA and cell culture. Protein hydrolysates derived from Blue whiting fish biomass will be investigated. Fractions have shown promise in stimulating insulin secretion and/or inhibiting dipeptidylpeptidase-4 (DPP-4) enzyme activity using in vitro cell models (Harnedy & FitzGerald 2012). SPE and RP-HPLC will help separate the individual peptide components from protein hydrolysates, followed by collection, bioactivity screening and further purification of these peptides by HPLC and identification using mass spectrometry (MS).
Methods:
In vitro screening assays: Cellular screening assays will assess insulin secretion, GLP-1 secretion and DPP-4 inhibitory effects. Various assay techniques including RIA and ELISA will be required. Insulinotropic responses using pancreatic BRIN-BD11 cells (McClenaghan et al. 1996), GLP-1 secretion using GLUTag cells (Gribble et al. 2003), DPP-4 inhibition using a fluorescent assay based on release of AMC from the Gly-Pro-AMC substrate will be assessed. Bioactivity identification using chromatographic techniques: Crude protein hydrolysates will be assessed for bioactivity using the three main in vitro assays outlined above. Subsequently fractionation, enrichment and identification of protein hydrolysate will be undertaken in order to identify the peptides responsible for bioactivity. Identification of bioactive peptides will be performed by MS/MS (Zhu and FitzGerald 2010).
Skills required of applicant:
Good sterile technique will be required for tissue culture studies. A background in biomedical sciences, biochemistry, pharmacology, nutrition or a related subject would be desirable.
References:
Czyżewska-Majchrzak L, et al. Agric Environ Med. 2014; 21: 320-326.
Gannon MC, Nuttall FQ. Diabetes. 2004; 53: 2375-2382.
García-Pérez L, et al. Diabetes Ther. 2013; 4: 175–194.
Gribble FM, et al. Diabetes, 2013; 52:1147-1154.
Hand KV, et al. Mol Nutr Food Res. 2010; 54(Suppl 1):S93–S103.
Harnedy PA. and FitzGerald RJ. J. Functional Foods, 2012; 4: 6-24.
Harnedy PA, et al. J Funct Foods. 2018; 40: 137-145.
McClenaghan NH, et al. Diabetes, 1996; 45:1132-1140.
Post RE, et al. J Am Board Fam Med. 2012; 25: 16-23
Zhu, YS & FitzGerald RJ Food Chem., 2010; 123:753-759.
---
Essential criteria
To hold, or expect to achieve by 15 August, an Upper Second Class Honours (2:1) Degree or equivalent from a UK institution (or overseas award deemed to be equivalent via UK NARIC) in a related or cognate field.
---
Desirable Criteria
If the University receives a large number of applicants for the project, the following desirable criteria may be applied to shortlist applicants for interview.
Experience of presentation of research findings
---
Funding
This is a self-funded MRes opportunity.
---
Other information
---
The Doctoral College at Ulster University
---
Reviews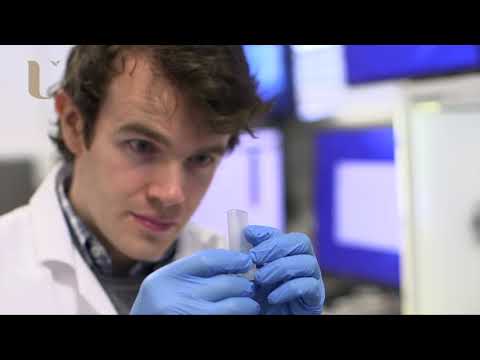 My experience has been great and the people that I have worked with have been amazing
Kieran O'Donnell - 3D printing of biological cells for tissue engineering applications
Watch Video
---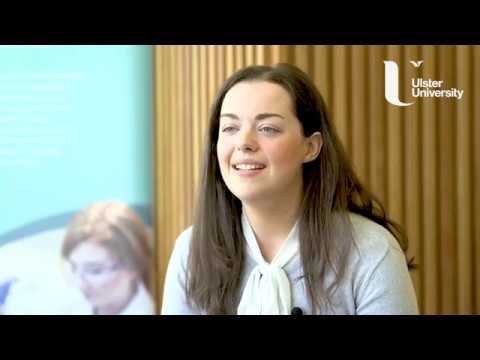 Completing the MRes provided me with a lot of different skills, particularly in research methods and lab skills.
Michelle Clements Clements - MRes - Life and Health Sciences
Watch Video
---

Throughout my PhD I've been provided with continuous support and guidance by my supervisors and the staff at the University.I've also received many opportunities to further enhance my professional development in the form of teaching experience and presenting my work at conferences which will aid in my pursuit of a career in academia or industry.
William Crowe
---