---
Summary
Background to the project:
Ulster University is currently involved with an EU funded project called MARISURF, which aims at exploring the potential of marine bacteria to produce surface-active compounds that could be exploited in various industrial sectors. To date our work has identified two strains of interest that appear to be synthesising rhamnolipid type biosurfactants. We have been utilising rapeseed oil has a carbon source within the bacterial growth media to stimulate RL production. It is reported in the literature that bacteria will produce RL when grown on a number of different carbons sources. It would therefore be of interest to our project to assess the effects differing carbons sources have on RL yield and the RL congeners synthesised by the bacteria.
Experimental Design:
As part of this MRes project, the student will be introduced to a variety of culture driven microbiology techniques including growth of bacteria in bio-rectors. Additionally the student will gain practical experience in the preparation of samples for chemical analysis techniques such as HPLC-MS and subsequent analysis of chemical analysis data.
Methods:
Microbiological techniques, Bioreactor fermentation operation techniques and analytical sample preparation and analysis HPLC-MS Skills required of applicant: The applicant should ideally have good practical laboratory, computer and communication skills and show enthusiasm and commitment to work diligently on all aspects the research project. A background in microbiology biomedical sciences, biochemistry, related subjects would be desirable.
References:
1.Gutierrez, T., Banat, I.M. (2014). Isolation of glycoprotein bioemulsifiers produced by marine bacteria. In Hydrocarbon and Lipid Microbiology Protocols, Springer Protocols Handbooks, Eds. McGenity et al. Springer-Verlag Berlin Heidelberg. DOI 10.1007/8623_2014_1
2.S. Funston, K. Tsaousi, M. Rudden, TJ. Smyth, PS. Stevenson, R. Marchant and IM. Banat (2016). Characterising rhamnolipid production in Burkholderia thailandensis E264, a non-pathogenic producer. Appl. Microbiol & Biotechnol. In press and online
3.Amedea Perfumo, Michelle Rudden, Thomas J. P. Smyth, Roger Marchant, Paul S. Stevenson, Neil J. Parry and Ibrahim M. Banat (2013). Rhamnolipids are conserved biosurfactants molecules: implications for their biotechnological potential. Applied Microbiology & Biotechnology: 97, (16): 7297-7306
4.Amedea Perfumo, Ibrahim M. Banat, Roger Marchant (2018). Going Green and Cold: Biosurfactants from Low-Temperature Environments to Biotechnology Applications. Trends in Biotechnology, 1573. DOI: 10.1016/j.tibtech.2017.10.016
5.Roger Marchant and Ibrahim M. Banat (2014). Protocols for Measuring Biosurfactant Production in Microbial Cultures. In Hydrocarbon and Lipid Microbiology Protocols. Springer Protocols Handbooks 2014. DOI 10.1007/8623_2014_10.
---
Essential criteria
To hold, or expect to achieve by 15 August, an Upper Second Class Honours (2:1) Degree or equivalent from a UK institution (or overseas award deemed to be equivalent via UK NARIC) in a related or cognate field.
---
Desirable Criteria
If the University receives a large number of applicants for the project, the following desirable criteria may be applied to shortlist applicants for interview.
Experience of presentation of research findings
---
Funding
This is a self-funded MRes opportunity.
---
Other information
---
The Doctoral College at Ulster University
---
Reviews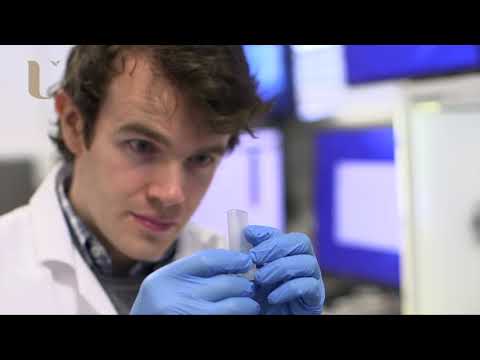 My experience has been great and the people that I have worked with have been amazing
Kieran O'Donnell - 3D printing of biological cells for tissue engineering applications
Watch Video
---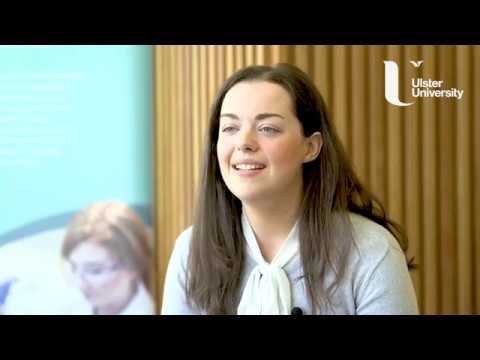 Completing the MRes provided me with a lot of different skills, particularly in research methods and lab skills.
Michelle Clements Clements - MRes - Life and Health Sciences
Watch Video
---

Throughout my PhD I've been provided with continuous support and guidance by my supervisors and the staff at the University.I've also received many opportunities to further enhance my professional development in the form of teaching experience and presenting my work at conferences which will aid in my pursuit of a career in academia or industry.
William Crowe
---