---
Summary
Background
Coastal sediments account for less than 5 % of global sea floor area but are responsible for approximately 50 % of sea floor carbon cycling in the oceans (Middelburg et al., 1997). Coastal regions experience multiple anthropogenic stressors linked to fisheries, nutrient enrichment and climate change leading to species loss and changes in ecosystem functioning. At the sea floor, faunal species loss disproportionately affects larger predatory animals that directly control the structure of animal communities within marine sediments (Bruno and O'Connor, 2005). These megafauna can contribute up to 25 % of benthic community respiration (Piepenburg et al., 1995) and their activity has cascading impacts upon the smaller animals (macrofauna) and microorganisms at the seafloor (e.g. Hudson and Wigham, 2003; Jeffreys et al., 2009). Accurately predicting global-scale impacts of marine species loss requires an understanding of how species loss will affect faunal community structure and fundamental ecosystem processes both under present and predicted future climate warming scenarios.
Aims
In 2015, mesocosm experiments were conducted to investigate how presence / absence of a model predator (the shore crab Carcinus maenas) affected sediment community structure and ecosystem functioning under both present climate conditions and a future warming scenario (ambient + 2 oC). Initial results from this work has revealed highly significant interactions between predator presence and climate regime upon microbial activity within the sediment. The aim of this project is to investigate the effects of predator loss upon the structure of the macrobenthic faunal community under both present and future climate regimes.
Methods
Working with formalin fixed samples collected from a large mesocosm experiment, the student will enumerate and identify the macrobenthic invertebrates at different depth fractions within the sediment (0-2, 2-5, 5-10 cm) (e.g. Hunter et al., 2012; 2013). The student will develop an understanding of invertebrate taxonomy, a skill that is highly valued within environmental consultancies.
The student will use a range of univariate and multivariate statistical tools to investigate changes in the macrobenthic community structure between predator (presence/absence) and warming (ambient/ambient + 2oC) treatments.
References
Bruno and O'Connor 2005, Ecol Lett. 8, 1048-1056
Hudson and Wigham, 2003, J Mar Biol Assoc UK. 83, 463-464
Hunter et al., 2012, Biogeosci. 9. 993-1006.
Hunter et al., 2013, Biogeosci. 10, 67-80
Jeffreys et al., 2009, Deep Sea Res Pt I. 56, 1816- 1833
Middelburg et al., 1997, Deep Sea Res Pt I. 44, 327-344
Piepenburg et al., 1995, Mar Ecol Prog Ser. 118, 199-214
---
Essential criteria
To hold, or expect to achieve by 15 August, an Upper Second Class Honours (2:1) Degree or equivalent from a UK institution (or overseas award deemed to be equivalent via UK NARIC) in a related or cognate field.
---
Desirable Criteria
If the University receives a large number of applicants for the project, the following desirable criteria may be applied to shortlist applicants for interview.
First Class Honours (1st) Degree
Practice-based research experience and/or dissemination
Experience using research methods or other approaches relevant to the subject domain
Work experience relevant to the proposed project
Experience of presentation of research findings
---
Funding
This is a self-funded MRes opportunity.
---
Other information
---
The Doctoral College at Ulster University
---
Reviews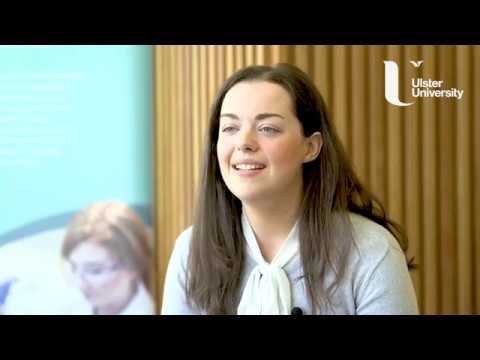 Completing the MRes provided me with a lot of different skills, particularly in research methods and lab skills.
Michelle Clements Clements - MRes - Life and Health Sciences
Watch Video
---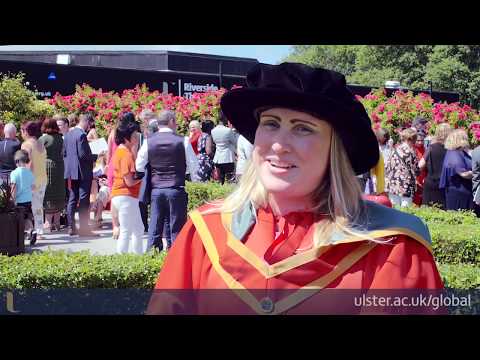 I would highly recommend Ulster University as you get so much support. Coleraine is a beautiful town and the people are so friendly. It was a really positive experience.
Carin Cornwall - PhD Environmental Sciences
Watch Video
---