---
Summary
Many primary schoolchildren in Northern Ireland are insufficiently active and spend long periods sitting. If continued into adulthood, these behaviours lead to poor health and increased risk of non-communicable disease. Cost-effective interventions, which increase childhood physical activity (PA) and reduce sedentary behaviour (SB) are needed to prevent future ill-health. Effective interventions are likely to be multicomponent, targeting the individual and their social and physical environment. School-based interventions ensure all children benefit irrespective of socioeconomic status. There is evidence that school-based interventions which focus on increasing PA outside of formal physical education may have positive benefits.
Transform-Us! is an Australian multi-component school- and family-based intervention developed for Australian primary school children (Salmon et al. 2011). Key features of the intervention include its approach to delivery of school curriculum and homework in less sedentary and more active ways. This studentship will test the feasibility of and pilot an intervention modeled on the Transform-Us! approach in a Northern Ireland school setting. If a low cost, feasible intervention, developed to target PA and SB in schoolchildren could be scaled-up across all primary schools in Northern Ireland, it would have significant potential to impact population health and well-being.
This four-year studentship is funded by Northern Ireland Chest Heart and Stroke. The successful candidate will undertake a one-year funded MRes which will (subject to satisfactory progress) lead directly to a three-year funded PhD studentship and will use current research evidence and international best practice to design and feasibility/pilot test a classroom intervention to increase PA and decrease SB.
The planned project includes systematic review of evidence on the effectiveness of classroom interventions to change physical activity and sedentary behaviour (completed in year one and contributing towards the MRes award) followed by a qualitative study of children, teachers and parents to inform an intervention, the design of an intervention involving individual and environmental components drawing on an international model and feasibility/pilot testing of the intervention in primary school classrooms in a clustered randomised controlled design.
Primary outcomes will be device measured PA (minutes spent in low, moderate and vigorous intensity activity) and sedentary time (minutes spent sitting, number and length of sitting bouts). Secondary outcomes will be determined by the student in consultation with supervisors and the project advisors.
The studentship will include an opportunity for the successful candidate to spend time at Deakin University in Melbourne with Professor Jo Salmon and colleagues who developed the Transform-Us! intervention.
In addition to the desirable criteria mentioned below, applicants should ideally have obtained a first class mark in the research methods/project element of their degree.
---
Essential criteria
To hold, or expect to achieve by 15 August, an Upper Second Class Honours (2:1) Degree or equivalent from a UK institution (or overseas award deemed to be equivalent via UK NARIC) in a related or cognate field.
Sound understanding of subject area as evidenced by a comprehensive research proposal
---
Desirable Criteria
If the University receives a large number of applicants for the project, the following desirable criteria may be applied to shortlist applicants for interview.
Experience using research methods or other approaches relevant to the subject domain
Work experience relevant to the proposed project
A comprehensive and articulate personal statement
Use of personal initiative as evidenced by record of work above that normally expected at career stage.
Relevant professional qualification and/or a Degree in a Health or Health related area
---
Funding
This project is funded by: Northern Ireland Chest Heart and Stroke
This 4 year studentship will cover tuition fees and maintenance of not less that £14,777 per annum (subject to satisfactory progress). Applications are invited from UK, European Union and overseas candidates.
---
Other information
---
The Doctoral College at Ulster University
---
Reviews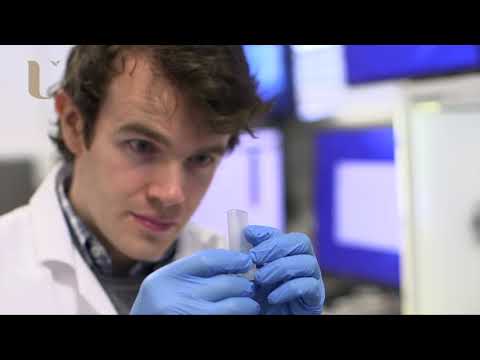 My experience has been great and the people that I have worked with have been amazing
Kieran O'Donnell - 3D printing of biological cells for tissue engineering applications
Watch Video
---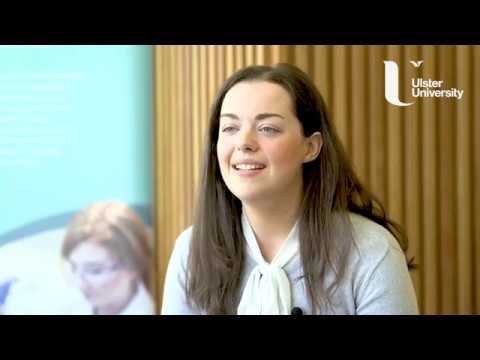 Completing the MRes provided me with a lot of different skills, particularly in research methods and lab skills.
Michelle Clements Clements - MRes - Life and Health Sciences
Watch Video
---

Throughout my PhD I've been provided with continuous support and guidance by my supervisors and the staff at the University.I've also received many opportunities to further enhance my professional development in the form of teaching experience and presenting my work at conferences which will aid in my pursuit of a career in academia or industry.
William Crowe
---