---
Summary
Diabetes is a lifelong condition that requires a high degree of patient self-management. Acute problems with blood glucose control may arise, especially during inter-current illness that result in the patient attending for unscheduled care with community health care teams out of hours, emergency department attendance or hospital admission. The impact of living in a rural area may complicate access to appropriate health care facilities when urgent care needs arise and will be taken into account.
Severe hypoglycaemia is a serious problem, can have a rapid onset, may lead to coma and requires urgent attention. Individuals with diabetes and out of hours community health care teams may encounter such problems infrequently and lack the specialist knowledge and problem solving skills necessary for effective assessment and management. Augmented ambulance and paramedical services could be part of the solution to reducing the need for unscheduled admissions and their integration into care pathways could form an element of this studentship. A revised care pathway potentially involving the ambulance services and incorporating the measurement of metabolic and inflammatory markers by point-of-care testing to enhance patient assessment will be developed. Educational software and algorithms may also be required.
The objective of this project is to develop and evaluate the clinical impact of patient and health care professional facing educational packages that can be accessible in times of acute hypoglycaemia. These packages should support decision-making and problem solving to enhance management of severe hypoglycaemia. The augmented role of the paramedical / ambulance services and point of care testing may also form a part of this studentship. Development of the educational tools will take place in conjunction with patients and clinical teams [including the ambulance service] in both Altnagelvin Hospital; Letterkenny University Hospital and NHS Highland hospitals.
The impact of the redesigned care pathway on unscheduled care episodes will focus on WHSCT and Letterkenny University Hospital and augmented with data from Scotland. Data relating to unscheduled care episodes will be collected from ambulance services, hospital administration systems and other relevant databases. The information collected will include relevant outcomes measure [hospital admission/non-admission, diagnosis, treatment, educational need, patient follow up]. Patient and health care professional evaluation of the augmented role of the ambulance service and educational tools will be assessed by questionnaire and semi-structured interviews. The impact of the redesigned care pathway incorporating the educational tools on unscheduled care episodes will be evaluated and compared to baseline.
Additional Essential Applicant Criteria:
Successful applicants should be able to travel flexibly to meet the needs of the cross-border research (data gathering across north west of Northern Ireland and also Donegal).
Candidates must be available to commence the studentship by enrolment date of 20 September 2018.
Candidates should note that a lower Second Class Honours Degree accompanied by a relevant Masters degree and/or clinical experience may be deemed equivalent to an upper Second Class Honours Degree.
---
Essential criteria
To hold, or expect to achieve by 15 August, an Upper Second Class Honours (2:1) Degree or equivalent from a UK institution (or overseas award deemed to be equivalent via UK NARIC) in a related or cognate field.
A comprehensive and articulate personal statement
---
Desirable Criteria
If the University receives a large number of applicants for the project, the following desirable criteria may be applied to shortlist applicants for interview.
Practice-based research experience and/or dissemination
Experience using research methods or other approaches relevant to the subject domain
Work experience relevant to the proposed project
Use of personal initiative as evidenced by record of work above that normally expected at career stage.
Relevant professional qualification and/or a Degree in a Health or Health related area
---
Funding
---

This project is supported by the European Union's INTERREG VA Programme, managed by the Special EU Programmes Body (SEUPB).
EU INTERREG VA programme, managed by the Special EU Programmes Body
---
Other information
---
The Doctoral College at Ulster University
---
Reviews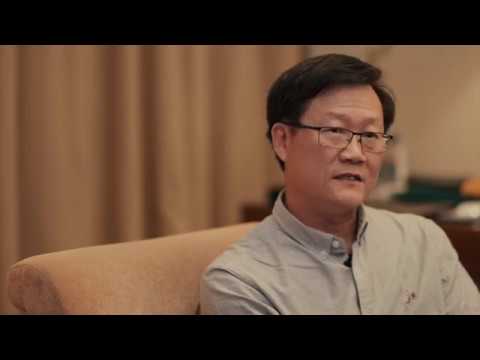 Ulster University has very enhanced independent learning. I strongly recommend my students to go abroad to broaden their vision to get new motivation. I tell them that when studying at Ulster University, they will receive an abundance of knowledge, new experiences and strong technology to enhance their life.
Professor Stenver Lin - PhD Radiology
Watch Video
---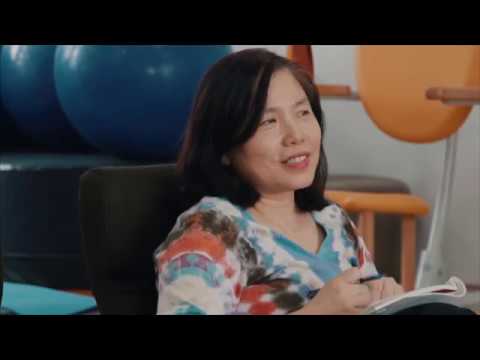 I am currently the Director for the Department of Nursing-midwifery and Women's Heath at NTUNHS. I studied at Ulster University for 3 years and it was a very happy time. Ulster is very good for study, not only in academic work but it also shows you how to be a good teacher.
Professor Chein Huei Kao - PhD Health Science of Nursing
Watch Video
---