---
Summary
The rapid emergence of resistant bacteria is occurring worldwide, endangering the efficacy of antibiotics. The antibiotic resistance crisis has been attributed to the overuse and misuse of medications, as well as a lack of new drug development by the pharmaceutical industry. In 2013 the UK Government published a five year strategy to tackle this problem.
The strategy had three aims;
1. Improve the knowledge and understanding of AMR
2. Conserve and steward the effectiveness of existing treatments
3. Stimulate the development of new antibiotics, diagnostics and novel therapies. In line with strategic aim 3, one novel therapy with antimicrobial activity that does not allow resistance to occur is that of light-controlled generation of cytotoxic species, such as singlet oxygen (1O2) and nitric oxide (NO). The use of photochemical precursors represents a fascinating and unconventional approach to microbial diseases in a non-invasive manner. However, many precursors have a hydrophobic nature, which favours their aggregation in aqueous medium strongly precluding their photochemical behaviour. As such this proposal aims to incorporate such systems into a polymersomal drug delivery system thus creating a potential new therapy which microbes could not gain resistance to.
Overall aim: Develop a polymersomal drug delivery system (Ps DDS) capable of transferring photoactivated cytotoxic compounds to destroy a wide range of microbes with limited resistance.
Specific aim 1: Preparation of Ps capable of encapsulation of hydrophobic photoactivited entities.
Specific aim 2: Optimisation of system and investigation into the potential for daylight activation of compounds.
Specific aim 3: Analysis of optimised system on a number of bacterial strains including highly resistant Pseudomonas aeruginosa (PA01) and biofilms.
Specific aim 4: Exploration of the potential for selected biosurfactants to enhance the activity of eth Ps DDS on particular microbes.
Applicants should note that £2,000.00 bench fees will be required per annum.
Related References:
Martin, C., Marino, N., Curran, C., McHale, A.P., Callan, J., Callan, B. (2016) Cholesteryl to improve the cellular uptake of polymersomes within HeLa cells. Int. J. Pharma. 511, 570-578.
Satpute, S.K., Banpurkar, A.G., Banat, I.M. Sangshetti,J.N., Patil, R.R., Gade, W.N.(2016). Multiple Roles of Biosurfactants in Biofilms. Current Pharmaceutical Design 22, 1429-1448.
Costley D et al, Sonodynamic inactivation of Gram-positive and Gram-negative bacteria using a Rose Bengal–antimicrobial peptide conjugate. 2017 Int. J Antimicrobial Agents. 49, 31
Atchison, J., Kamila, S., Nesbitt, H., Logan, K.A. Nicholas, D.M., Fowley, C. Davis, J., Callan, B., McHale A.P. Callan, J.F. Iodinated cyanine dyes: a new class of sensitisers for use in NIR activated photodynamic therapy (PDT) Chem. Commun., 2017,53, 2009-2012
---
Essential criteria
Upper Second Class Honours (2:1) Degree or equivalent from a UK institution (or overseas award deemed to be equivalent via UK NARIC)
---
---
Funding
This is a self-funded PhD opportunity.
---
Other information
---
The Doctoral College at Ulster University
---
Reviews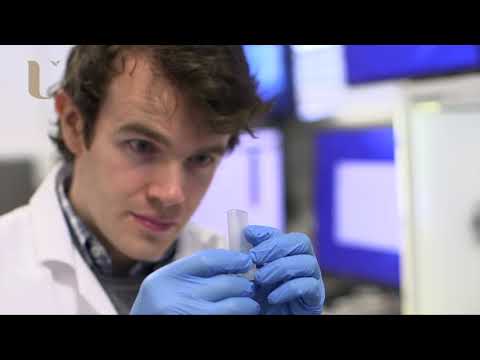 My experience has been great and the people that I have worked with have been amazing
Kieran O'Donnell - 3D printing of biological cells for tissue engineering applications
Watch Video
---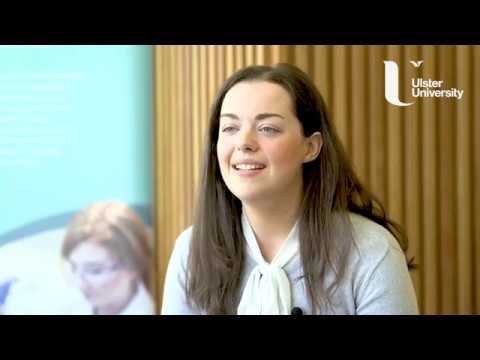 Completing the MRes provided me with a lot of different skills, particularly in research methods and lab skills.
Michelle Clements Clements - MRes - Life and Health Sciences
Watch Video
---
Throughout my PhD I've been provided with continuous support and guidance by my supervisors and the staff at the University.I've also received many opportunities to further enhance my professional development in the form of teaching experience and presenting my work at conferences which will aid in my pursuit of a career in academia or industry.
William Crowe
---