---
Summary
The Seychelles Child Development Study (SCDS) is an established prospective mother-child cohort study investigating the risk-benefits of fish consumption during pregnancy on child development. We have consistently reported that beneficial effects of maternal nutritional status (long chain n-3 polyunsaturated fatty acid status) from high fish consumption outweigh any adverse effects of prenatal methylmercury exposure on neurodevelopment. Fish is also a rich source of vitamin D and together with high endogenous vitamin D synthesis from continual UV exposure from sunlight, places the SCDS in a unique position to investigate effects of prenatal vitamin D exposure on neurodevelopment. Early-life vitamin D status modulates foetal programming and influences long-term development of the child including language and cognitive development, and susceptibility to autism spectrum disorder (ASD) phenotypes. Furthermore, vitamin D is an immunomodulator and may potentially modify any adverse effects of methylmercury on these neurodevelopmental outcomes.
The overall objective of this study is to investigate the role of prenatal vitamin D status on child neurodevelopmental outcomes (primarily cognitive, language and motor development) and incident of ASD (at age 7 years) in a high-fish eating equatorial population. This objective will be addressed through the following study aims and procedures.
STUDY 1: To conduct a systematic review and meta-analysis investigating the role of vitamin D in neurodevelopment including ASD.
STUDY 2: To assess the effects of prenatal vitamin D status on child neurodevelopment in a high fish eating equatorial population. Vitamin D status will be measured in maternal and cord blood samples from the SCDS Nutrition Cohort 2 (NC2) using LC-MS/MS and statistical analysis will be carried out to assess relationships with a range of child neurodevelopmental outcomes assessed at 20 months (developmental delays) and 7 years of age (developmental delays and ASD screening).
STUDY 3: To work with SCDS collaborators at the Karolinska Institute, Sweden, to investigate genetic factors influencing vitamin D status by examining both single nucleotide polymorphisms (SNPs) and DNA methylation of genes involved in the regulation of vitamin D metabolism.
STUDY 4: To investigate the potential modifying effects of prenatal vitamin D status on associations between methylmercury and neurodevelopment, and to examine immunomodulation as a potential mechanism. Statistical analysis will be conducted in collaboration with SCDS biostatistians at University of Rochester, US using cytokine profile, methylmercury, vitamin D status and neurodevelopmental outcome data.
This project will involve working within an international multi-disciplinary research team from Ulster University, University of Rochester, US, Karolinska Institute, Sweden and the Republic of Seychelles. Based at the Nutrition Innovation Centre for food and Health (NICHE) within the Biomedical Sciences Research Institute, this work involves collaboration with mental health researchers (Psychologists) from the Bamford Centre for Mental Health and Wellbeing creating a new Ulster cross-disciplinary research team focusing on early-life predictors of neurodevelopment. This work will provide important innovative data on the role of vitamin D in neurodevelopment and ASD as an early predictor of mental health to policy makers with the potential to impact maternal and child health worldwide.
---
Essential criteria
To hold, or expect to achieve by 15 August, an Upper Second Class Honours (2:1) Degree or equivalent from a UK institution (or overseas award deemed to be equivalent via UK NARIC) in a related or cognate field.
Sound understanding of subject area as evidenced by a comprehensive research proposal
A comprehensive and articulate personal statement
---
Desirable Criteria
If the University receives a large number of applicants for the project, the following desirable criteria may be applied to shortlist applicants for interview.
First Class Honours (1st) Degree
Masters at 65%
Completion of Masters at a level equivalent to commendation or distinction at Ulster
Research project completion within taught Masters degree or MRES
Experience using research methods or other approaches relevant to the subject domain
Work experience relevant to the proposed project
Publications - peer-reviewed
Experience of presentation of research findings
---
Funding
The University offers the following awards to support PhD study and applications are invited from UK, EU and overseas for the following levels of support:

Department for the Economy (DFE)

The scholarship will cover tuition fees at the Home rate and a maintenance allowance of £ 15,009 per annum for three years. EU applicants will only be eligible for the fee's component of the studentship (no maintenance award is provided). For Non-EU nationals the candidate must be "settled" in the UK. This scholarship also comes with £900 per annum for three years as a research training support grant (RTSG) allocation to help support the PhD researcher.

Due consideration should be given to financing your studies; for further information on cost of living etc. please refer to: www.ulster.ac.uk/doctoralcollege/postgraduate-research/fees-and-funding/financing-your-studies
---
Other information
---
The Doctoral College at Ulster University
---
Reviews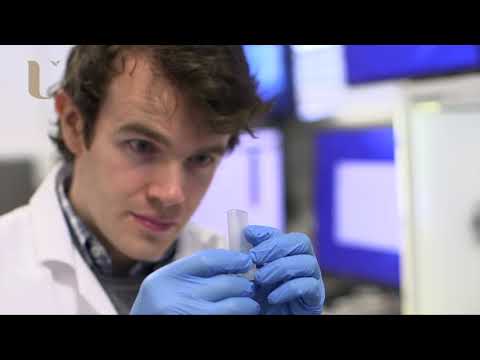 My experience has been great and the people that I have worked with have been amazing
Kieran O'Donnell - 3D printing of biological cells for tissue engineering applications
Watch Video
---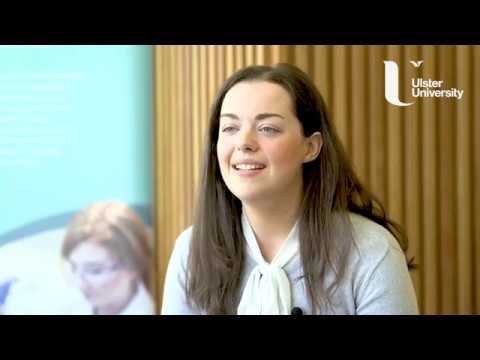 Completing the MRes provided me with a lot of different skills, particularly in research methods and lab skills.
Michelle Clements Clements - MRes - Life and Health Sciences
Watch Video
---

Throughout my PhD I've been provided with continuous support and guidance by my supervisors and the staff at the University.I've also received many opportunities to further enhance my professional development in the form of teaching experience and presenting my work at conferences which will aid in my pursuit of a career in academia or industry.
William Crowe
---