---
Summary
Background and Challenges
Globally the agricultural sector is facing economic, environmental and social challenges in rapidly changing economic and policy settings. Therefore, there is an urgency to provide effective solutions for sustainable land management. Agricultural yields and environmental health in Northern Ireland are currently suboptimal and there are a number of scenarios following BREXIT that require urgent planning.
Due to the lack of a holistic information delivery system and decision support tool, a large amount of data, e.g. soil geochemistry and water quality collected by the public/private sectors, are not currently being used to their full potential. Furthermore, quantitative or 'hard' data have yet to be exploited to their full potential through effective combination with expert (scientists and farmers) knowledge and practical experience to assist future decision-making. Additionally, significant amounts of data, which could benefit local farmers, are not being gathered (for example soil analysis results) and there are plans to rectify this situation. Moreover, sustainable land management involves complex interactions of political, social, economic and physical factors operating at different scales and in time/space all of which require an effective modelling approach.
Aim and Objectives
This project will make an innovative contribution by introducing inter-disciplinary state of the art modelling and computational intelligence techniques to address the key challenges of sustainable land management. The aim of this PhD research project is, therefore, to develop and evaluate a smart land management decision support system for famers and decision makers consisting of three-levels of virtual mapping: geographical mapping, causal structure mapping and information mapping. This is aimed at capturing, measuring, formalising, evaluating and visualising the various inputs and their integration.
Specifically, the objectives of this project are to:
1.Explore and develop a novel and effective knowledge presentation and decision analytic framework that can handle diverse interactions and flows of information at different scales simultaneously in a scalable manner.
2.Create a transparent, user-friendly, smart land management decision support tool consisting of three-levels of virtual mapping for visualisation, manipulation, analysis and evaluation.
3.Validate the system by experiments on expert-based small-scale scenarios with known outcomes.
4.Explore and derive scenarios and conduct simultaneous forecasting and back casting for specific land management objectives in Northern Ireland.
Anticipated Outcomes/Impact
It is anticipated a smart (BREXIT-ready), user friendly, virtual land management online decision support tool will be developed to offer innovative solutions to (1) inform sustainable land policy; (2) help famers to make sustainable land management decisions; (3) provide support for policy decision making on land management in order that strategic policies can be decided efficiently based on a broad range of inputs. These inputs will include the physical structure of land management along with economic, social and environmental sustainability factors.
Research Team
This interdisciplinary project brings together expertise in decision analytics, information fusion and knowledge-based systems from the School of Computing, and in environment and land management from the School of Geography and Environmental Sciences, along with a team of experienced researchers and managers in the GSNI and DAERA.
---
Essential criteria
To hold, or expect to achieve by 15 August, an Upper Second Class Honours (2:1) Degree or equivalent from a UK institution (or overseas award deemed to be equivalent via UK NARIC) in a related or cognate field.
---
Desirable Criteria
If the University receives a large number of applicants for the project, the following desirable criteria may be applied to shortlist applicants for interview.
First Class Honours (1st) Degree
Masters at 70%
---
Funding
The University offers the following awards to support PhD study and applications are invited from UK, EU and overseas for the following levels of support:

Department for the Economy (DFE)

The scholarship will cover tuition fees at the Home rate and a maintenance allowance of £15,285 per annum for three years. EU applicants will only be eligible for the fee's component of the studentship (no maintenance award is provided). For Non-EU nationals the candidate must be "settled" in the UK. This scholarship also comes with £900 per annum for three years as a research training support grant (RTSG) allocation to help support the PhD researcher.

Due consideration should be given to financing your studies; for further information on cost of living etc. please refer to: www.ulster.ac.uk/doctoralcollege/postgraduate-research/fees-and-funding/financing-your-studies
---
Other information
---
The Doctoral College at Ulster University
---
Reviews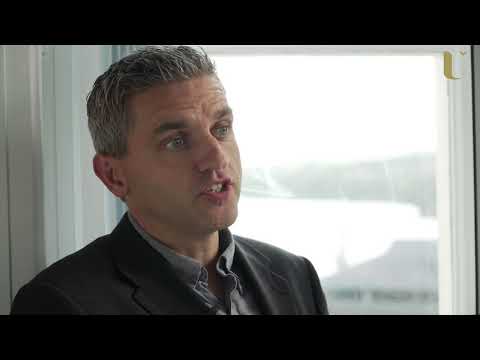 As Senior Engineering Manager of Analytics at Seagate Technology I utilise the learning from my PhD ever day
Adrian Johnston - PhD in Informatics
Watch Video
---