---
Summary
BT Ireland Innovation Centre:
This studentship is one of twelve such PhD studentships, which have been offered in collaboration with British Telecom and tenable in the School of Computing, Faculty of Computing, Engineering and the Built Environment at Ulster University based at the Jordanstown campus. The studentships relate to different research topics in future telecommunication networks and services with a particular emphasis on Intelligent Systems, Future Big Data Analytics, Internet of Things (IoT), Cyber Security, Fixed and Mobile Network Services. They are part of the recently funded BT Ireland Innovation Centre (BTIIC) which is a collaborative project between BT and Ulster University, with a large presence in BT Belfast. BTIIC is an ambitious research and engineering project, initially running for 5 years, and funded by Invest Northern Ireland. It comprises two Research Workstreams: (i) Intelligent Systems, and (ii) IoT – Trust, Security and Dependability.
Project summary:
Ultra-reliable secure real-time communication has been identified as one of the potential drivers for the next generation of telecommunications networks known as 5G. Real-time communication use cases include a number of Person to Person, Person to Machine/Application as well as Internet of Things (IoT) applications including automated traffic control and driving, collaborative robots, eHealth, remote object manipulation, remote surgery, public safety and see-through vision for assisted driving or real-time video distribution and processing (e.g. facial recognition) amongst others. These include a requirement for resilient real-time communications, and the consequences of failure or unlawful interception are often severe. This project investigates special purpose networking technologies that could extend the range of applications for the IoT by providing inherently dependable and resilient networks. Such use-cases are extremely important to test the validity and correctness of protocols and solutions in the presence of system component failures and also to assess the resilience and robustness of applications and services operating over fixed-wireless boundaries.
Additional Information:
During the lifetime of the project there will be opportunities to work with BT Belfast Global Development Centre and there also may be openings to spend a period of time as part of a related Internship at BT Adastral Park Research Laboratories in Martlesham, Suffolk, UK (see (http://atadastral.co.uk/). Arrangements for the internship / visits will be made by the supervisory team of the PhD project in conjunction with BT, subject to satisfactory student academic performance on the project.
---
Essential criteria
To hold, or expect to achieve by 15 August, an Upper Second Class Honours (2:1) Degree or equivalent from a UK institution (or overseas award deemed to be equivalent via UK NARIC) in a related or cognate field.
---
Desirable Criteria
If the University receives a large number of applicants for the project, the following desirable criteria may be applied to shortlist applicants for interview.
First Class Honours (1st) Degree
Masters at 70%
---
Funding
This project is funded by: BT Ireland Innovation Centre (BTIIC) Invest NI
The scholarships will cover tuition fees and a maintenance award of not less than £14,553 per annum for three years (subject to satisfactory academic performance). Applications are invited from UK, European Union and overseas students.
---
Other information
---
The Doctoral College at Ulster University
---
Reviews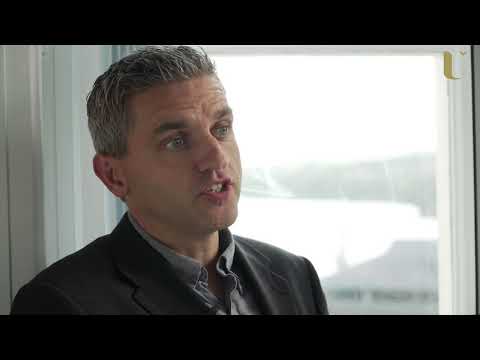 As Senior Engineering Manager of Analytics at Seagate Technology I utilise the learning from my PhD ever day
Adrian Johnston - PhD in Informatics
Watch Video
---