---
Summary
BT Ireland Innovation Centre:
This studentship is one of twelve such PhD studentships, offered in collaboration with British Telecom and tenable in the School of Computing, Faculty of Computing, Engineering and the Built Environment at Ulster University based at the Jordanstown campus. The studentships relate to different research topics in future telecommunication networks and services with a particular emphasis on Intelligent Systems, Future Big Data Analytics, Internet of Things (IoT), Cyber Security, Fixed and Mobile Network Services. They are part of the recently funded BT Ireland Innovation Centre (BTIIC) which is a collaborative project between BT and Ulster University, with a large presence in BT Belfast. BTIIC is an ambitious research and engineering project, initially running for 5 years, and funded by Invest Northern Ireland. It comprises two Research Workstreams: (i) Intelligent Systems, and (ii) IoT – Trust, Security and Dependability. The research topics proposed for the 12 studentships are in these broad areas.
Project summary:
There is growing evidence that the TV experience is evolving from the traditional linear experience into to an on-demand multi-device interactive experience. The emergence of IP TV has created a situation where the end devices and platforms used to view video content possess far more processing, data storage and communication capabilities than previously existed. These capabilities allow users to have more control of their entertainment experience and also provide TV service providers with a much richer source of data on both the preferences of users and the overall operation of their TV services. TV Analytics of Big Data for Service Assurance and Customer Experience is a future Intelligent Systems area which shows great potential. This PhD project will investigate how analytics techniques can be applied to the TV data sets to gain both service and customers usage insights at scale and to enable new personalised TV experiences which measurably improve customer engagement. As customers consume TV content through an increasingly diverse range of devices (Set Top Box, Smart TV, games console, mobile applications) and over a range of different networks (fixed broadband, WiFi, 4G/5G mobile, digital terrestrial broadcast), the analytics techniques need to explore and fuse multiple hetergeneous data source including real-time data feeds from the TV platform including Set Top Box activity logs, multicast performance data and mobile application instrumentation, seamlessly combined with other data sources, i.e., UI navigation, to understand user behaviour, user goals and service performance. The project also includes developing algorithms for the decision making engine to support the vision where the user experience is dynamically altered in real-time based on an understanding of the user and their preferences, as well as their current context.
Additional Application Information:
On the application form applicants should select one main BTIIC project and a maximum of two further project titles in which they are interested.
During the lifetime of the project there will be opportunities to work with BT Belfast Global Development Centre and there also may be openings to spend a period of time as part of a related Internship at BT Adastral Park Research Laboratories in Martlesham, Suffolk, UK (see (http://atadastral.co.uk/). Arrangements for the internship / visits will be made by the supervisory team of the PhD project in conjunction with BT, subject to satisfactory student academic performance on the project.
---
Essential criteria
To hold, or expect to achieve by 15 August, an Upper Second Class Honours (2:1) Degree or equivalent from a UK institution (or overseas award deemed to be equivalent via UK NARIC) in a related or cognate field.
---
Desirable Criteria
If the University receives a large number of applicants for the project, the following desirable criteria may be applied to shortlist applicants for interview.
First Class Honours (1st) Degree
Masters at 70%
---
Funding
This project is funded by: BT Ireland Innovation Centre (BTIIC) Invest NI
The scholarships will cover tuition fees and a maintenance award of not less than £14,553 per annum for three years (subject to satisfactory academic performance). Applications are invited from UK, European Union and overseas students.
---
Other information
---
The Doctoral College at Ulster University
---
Reviews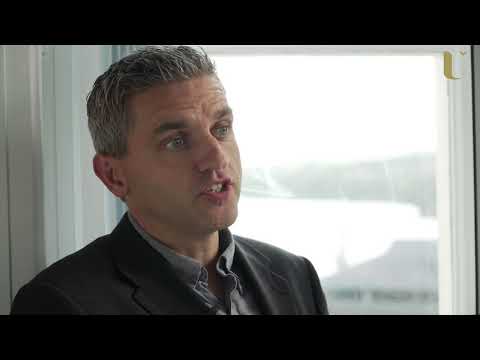 As Senior Engineering Manager of Analytics at Seagate Technology I utilise the learning from my PhD ever day
Adrian Johnston - PhD in Informatics
Watch Video
---