Funded PhD Opportunity

Multi-method characterization of shipwreck sites

This opportunity is now closed.
Subject: Geography, Environmental Studies and Archaeology
Summary
Background
Modern shipwrecks act as a hidden pollution risk, as they may release toxic components into the environment depending on the state of preservation. These sites act as open systems, with the exchange of material (sediment, water, toxic fluids and solids) and energy (wave, tidal, storm) across system boundaries. Formation processes at these sites are therefore driven by a combination of chemical, biological and physical processes.
Around the coastlines of Europe, numerous WWI and WWII wrecks are slowly corroding, acting as nuclei for environmental contamination. WWI wrecks are also increasingly recognized from an archaeological perspective. The UNESCO 2001 Convention on the Protection of the Underwater Cultural Heritage provides protection for sites over 100 years old and strongly emphasises the use of non-destructive methods. WWI wrecks now fall under the protection of the Convention. Whilst 48 states have ratified the UNESCO 2001 Convention, the Republic of Ireland and the UK have not. In the Republic of Ireland, this is mitigated by blanket protection of all wrecks over 100 years. Consequently, approximately 400 wrecks have become protected and require governmental management. In contrast, the UK lacks blanket protection legislation, relying on the Protection of Wrecks Act (1973) which affords protection only to specific vessels based on their importance. As such, under this legal framework, there is additional pressure to ensure that WWI underwater cultural heritage in UK waters is documented, protected and managed to the best of our abilities.
This PhD project will examine the preservation state and evolution of select WWI wrecks in the Irish Sea. Greater understanding of the physical processes that effect the long term stability and evolution of these sites is paramount in their protection.
Methods
The PhD researcher will use an exceptional very high-resolution (circa 5 cm) mutlibeam echosounder (MBES) bathymetric and backscatter data, high-resolution seismics and sediments samples collected in 2015. The researcher will characterize these wreck sites from physical and bio-physical perspectives. Wreck site formation and evolution will be explored through the integration of high-resolution time-lapse MBES surveys and computational fluid dynamic (CFD) modelling.
Objectives
The objectives are:
To characterize WWI wreck sites through the processing and integration of acoustic remote sensing data and direct samples.
To examine the physical processes occurring around these sites (on a local and regional scale) which are responsible for their preservation or destruction.
To conduct CFD modelling at select wreck sites with a view to understanding fluid flow, scouring and preservation issues.
To investigate the diversity of marine life on and around the unique ecological habitats created by the wrecks.
To inform the long term management of the sites through detailed site characterization and predictions of site evolution.
Skills required
This project would suit a numerate researcher with a background in geoscience, marine science, archaeology or environmental science with interests in seabed mapping, wrecks, hydrodynamic processes, and GIS.
Essential Criteria
Upper Second Class Honours (2:1) Degree or equivalent from a UK institution (or overseas award deemed to be equivalent via UK NARIC)
A comprehensive and articulate personal statement
Desirable Criteria
If the University receives a large number of applicants for the project, the following desirable criteria may be applied to shortlist applicants for interview.
First Class Honours (1st) Degree
Masters at 65%
Research project completion within taught Masters degree or MRES
Experience using research methods or other approaches relevant to the subject domain
Work experience relevant to the proposed project
Experience of presentation of research findings
Funding
Vice Chancellors Research Scholarships (VCRS)

The scholarships will cover tuition fees and a maintenance award of £15,009 per annum for three years (subject to satisfactory academic performance). Applications are invited from UK, European Union and overseas students.
Other information
The Doctoral College at Ulster University
Launch of the Doctoral College
Current PhD researchers and an alumnus shared their experiences, career development and the social impact of their work at the launch of the Doctoral College at Ulster University.
Watch Video
---
Reviews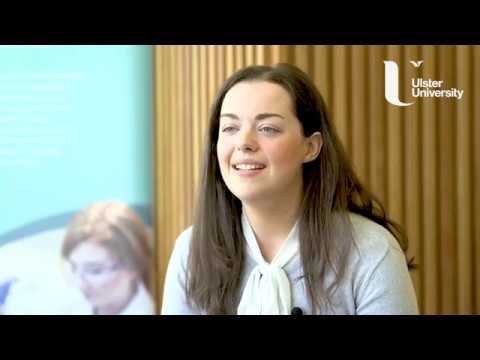 Completing the MRes provided me with a lot of different skills, particularly in research methods and lab skills.
Michelle Clements Clements - MRes - Life and Health Sciences
Watch Video
---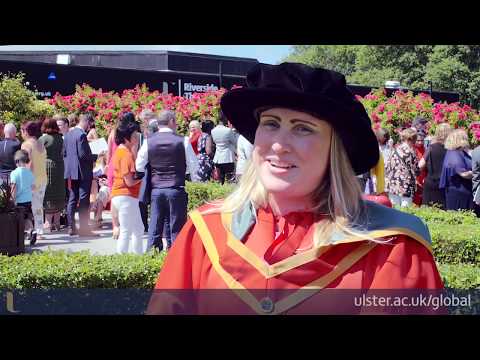 I would highly recommend Ulster University as you get so much support. Coleraine is a beautiful town and the people are so friendly. It was a really positive experience.
Carin Cornwall - PhD Environmental Sciences
Watch Video
---
Key Dates
Submission Deadline

Friday 29 June 2018

Interview Date

July 2018
Contact Supervisor
Other Supervisors
Fabio Sacchetti, Thomas Smyth, David Gregory