---
Summary
The number of adults with diabetes is now estimated at 415 million people worldwide, (IDF Diabetes Atlas), The global cost of diabetes is $825 billion/year (WHO). In Europe, 33% of the expenditure on diabetes is linked to diabetic foot (DF) complications, with a lifetime incidence of foot ulceration occurring in 15-34% of all people living with the condition. 85% of diabetic amputations are preceded by foot ulceration. At any time, 2.5% of people with diabetes have foot ulcers, with currently 86,000 affected individuals in the UK. DF skin complications arise due to weight-bearing pressure, local friction, moisture build-up and locally-increased temperature. It has been recognized that local skin temperature monitoring reduces the risk for diabetic foot ulceration in high-risk patients (Armstrong et al., 2007) and self-monitoring has been advocated. Effective skin management needs to go beyond intermittent monitoring of the three physiological parameters (temperature, humidity and pressure).
A 'smart sock' system has been developed: a comfortable, conventional sock using phase-change material with thermal and moisture-regulating properties, with woven sensors to measure temperature, humidity and pressure. A mobile app will issue alerts to the patient when risk parameters are exceeded. Software tools will then allow transmission of physiological information to a cloud database, enabling dashboard access by the clinical team involved in the patient care and may be stored for subsequent macro-analysis. Clinician access to long term skin performance information will enable evidence-based evaluation. Aggregated information on long term skin parameters in diabetes will also be made accessible to NH. It is thought that early recognition of physiological changes will enhance mobility, social functioning, general health and quality of life. The evidence-based alerting function will encourage personal participation in foot care and enables early intervention to avoid major skin complications. The system will enhance shared decision-making between patient and clinical team and have a positive financial impact by reducing healthcare costs. This 'smart sock' is now ready for testing within clinical trials.
The proposed project will be the first clinical testing of this novel system. A Patient Group will be established under the auspices of Diabetes UK (N. Ireland).
Aim: To assess the use of a diabetic foot sock system with embedded non-invasive sensors measuring physiological parameters.
Methods to be used:
1. A systematic review of the skin factors contributing to the development of diabetic foot ulceration.
2. Experimental study investigating the use of 'smart' diabetic foot socks in in measuring real-time temperature, moisture and pressure compared to thermography and laboratory standards.
3. Clinical study to assess the effect of the smart sock system on the development of skin complications in a diabetic population.
Objectives of the research: To contribute to the knowledge base within the field of diabetic care. To expand the research base within podiatry.
---
Essential criteria
Upper Second Class Honours (2:1) Degree or equivalent from a UK institution (or overseas award deemed to be equivalent via UK NARIC)
---
Desirable Criteria
If the University receives a large number of applicants for the project, the following desirable criteria may be applied to shortlist applicants for interview.
Experience using research methods or other approaches relevant to the subject domain
Relevant professional qualification and/or a Degree in a Health or Health related area
---
Funding
Vice Chancellors Research Scholarships (VCRS)

The scholarships will cover tuition fees and a maintenance award of £14,777 per annum for three years (subject to satisfactory academic performance). Applications are invited from UK, European Union and overseas students.

DFE

The scholarship will cover tuition fees at the Home rate and a maintenance allowance of £ 14,777 per annum for three years. EU applicants will only be eligible for the fees component of the studentship (no maintenance award is provided).  For Non EU nationals the candidate must be "settled" in the UK.
---
Other information
---
The Doctoral College at Ulster University
---
Reviews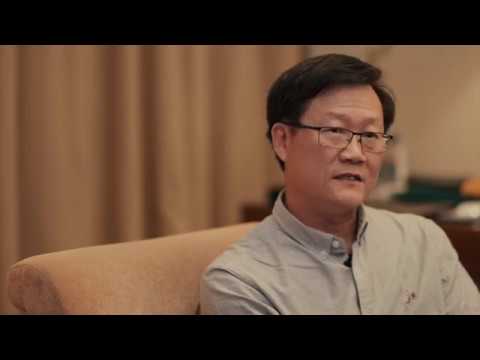 Ulster University has very enhanced independent learning. I strongly recommend my students to go abroad to broaden their vision to get new motivation. I tell them that when studying at Ulster University, they will receive an abundance of knowledge, new experiences and strong technology to enhance their life.
Professor Stenver Lin - PhD Radiology
Watch Video
---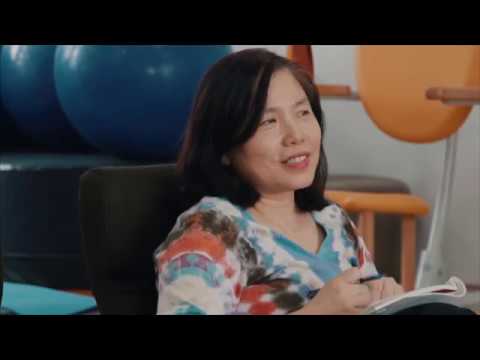 I am currently the Director for the Department of Nursing-midwifery and Women's Heath at NTUNHS. I studied at Ulster University for 3 years and it was a very happy time. Ulster is very good for study, not only in academic work but it also shows you how to be a good teacher.
Professor Chein Huei Kao - PhD Health Science of Nursing
Watch Video
---