---
Summary
We know from the literature that many women have negative and disempowering breastfeeding experiences and may feel wounded by their lack of success in achieving their breastfeeding goal. The term 'trauma' comes from the Greek word meaning 'wound'. Eye Movement De-sensitization And Reprocessing (EMDR) therapy may enable women to process the previous experience and be open to another attempt at mastering the behaviour with their subsequent baby. Exploring EDMR as a therapy for birth related trauma is timely as little is known about the effects of applying the therapy during pregnancy, childbirth and the early postnatal period (Baas et al. 2017).
This study is focused on mothers who had a previous negative breastfeeding experience and whose level of fear prevents engagement in the behaviour again.
Method
Quasi-experimental Sample Women who had a previous negative breastfeeding experience and are pregnant again will be recruited using social media and invited to take part in the study. Power analysis will be used to estimate the sample size.
Data collection approaches
The first stage of the study will be exploratory and descriptive using online survey, live chat and email communication to gauge an understanding of the factors surrounding women's previous negative breastfeeding experience. A sub sample of women who complete the online data collection and are willing to support the intervention arm of the study will be invited to take part in the next stage of the study where they will have pre-birth measures of anxiety and trauma taken prior to being randomised into receiving either treatment as usual (TAU) or EMDR therapy. Intervention arm Traumatic factors will be identified and an intervention provided using early EMDR interventions (EEI) therapy sessions x3. These sessions will be delivered by specifically trained health professionals. Post birth data will be collected and repeat measures applied.
Outcomes
This study will provide evidence of the effectiveness of EMDR as a suitable intervention for reducing trauma associated with previous breastfeeding experience, through the use of the early EMDR intervention model. The main outcome is breastfeeding behaviour and resolution of negative thinking focused on breast feeding behaviour.
Data analyses
Data analyses will include qualitative and quantitative measures.
Student profile
We are looking for a top quality graduate with a background in midwifery, psychiatry or psychology. The candidate must have training in research methods and preferably have experience of using social media for research.
Suggested reading in preparation for interview
Baas, M. A. M., Stramrood, C. A. I., Dijksman, L. M., de Jongh, A., & van Pampus, M. G. (2017). The OptiMUM-study: EMDR therapy in pregnant women with posttraumatic stress disorder after previous childbirth and pregnant women with fear of childbirth: design of a multicentre randomized controlled trial. European Journal of Psychotraumatology, 8(1), 1293315.
Beck CT, Watson S (2008) Impact of birth trauma on breast-feeding: a tale of two pathways. Nurs Res. 57 (4):228-36. doi: 10.1097/01.NNR.0000313494.87282.90.
Bowles, B.C., 2011. Promoting breastfeeding self-efficacy: Fear appeals in breastfeeding management. Clinical Lactation, 2(1), pp.11-14. Dennis, C.L., 2003. The breastfeeding self‐efficacy scale: Psychometric assessment of the
---
Essential criteria
Upper Second Class Honours (2:1) Degree or equivalent from a UK institution (or overseas award deemed to be equivalent via UK NARIC)
---
Desirable Criteria
If the University receives a large number of applicants for the project, the following desirable criteria may be applied to shortlist applicants for interview.
Experience using research methods or other approaches relevant to the subject domain
Relevant professional qualification and/or a Degree in a Health or Health related area
---
Funding
Vice Chancellors Research Scholarships (VCRS)

The scholarships will cover tuition fees and a maintenance award of £14,777 per annum for three years (subject to satisfactory academic performance). Applications are invited from UK, European Union and overseas students.

DFE

The scholarship will cover tuition fees at the Home rate and a maintenance allowance of £ 14,777 per annum for three years. EU applicants will only be eligible for the fees component of the studentship (no maintenance award is provided).  For Non EU nationals the candidate must be "settled" in the UK.
---
Other information
---
The Doctoral College at Ulster University
---
Reviews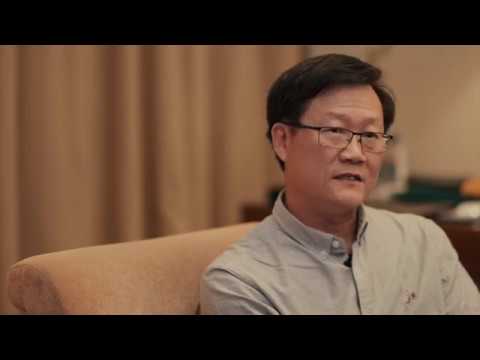 Ulster University has very enhanced independent learning. I strongly recommend my students to go abroad to broaden their vision to get new motivation. I tell them that when studying at Ulster University, they will receive an abundance of knowledge, new experiences and strong technology to enhance their life.
Professor Stenver Lin - PhD Radiology
Watch Video
---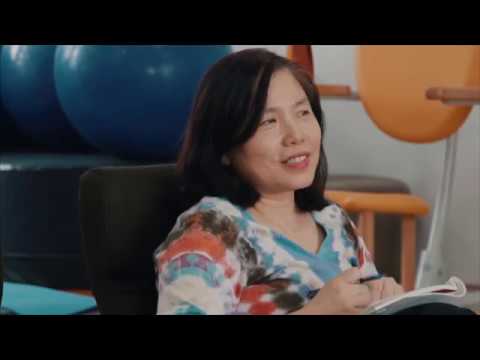 I am currently the Director for the Department of Nursing-midwifery and Women's Heath at NTUNHS. I studied at Ulster University for 3 years and it was a very happy time. Ulster is very good for study, not only in academic work but it also shows you how to be a good teacher.
Professor Chein Huei Kao - PhD Health Science of Nursing
Watch Video
---