---
Summary
Social inclusion is significant for sustaining the well-being of people living with dementia and their carers (Alzheimer's Disease International, 2013). However, informal care giving relationships are under-supported in this regard (Age NI, 2017; Rodger et al., 2015). Applied drama interventions have potential to reduce inequality by building social capacity and well-being. People living with dementia appreciate engagement in community art-based activities (Beard, 2012). Elliot et al. (2010) has demonstrated that drama programmes challenge stigma and promote social inclusion. Shaughnessy (2012) has found that applied drama delivered through interactive workshops is particularly suited to clients living with dementia. Although participation in community arts is recognised within health and social policy as beneficial for health and wellbeing (Arts Council of Ireland, 2010), there is a dearth of robust research (Mechaeil et al., 2013).
Aim: The aim of this study is to develop, and test a programme of applied drama for people living with mild to moderate dementia and their family carers. In order to achieve this, there are three objectives:
1)To conduct a systematic review of applied drama interventions for people living with dementia and/or their carers;
2)To identify the components required for, and develop, a bespoke programme of applied drama workshops with people living with dementia and their carers;
3)To pilot test the feasibility of delivering the applied drama programme, targeting emotional well-being and social connectedness.
Design and methods: The study will have a mixed methods design underpinned by applied drama (White, 2009; Shaughnessy, 2012) and the New Economics Foundation Ways to Wellbeing (Aked & Thompson, 2011) comprising three phases.
Phase 1: A systematic review of the evidence base for applied drama programmes for people living with dementia and their family carers, and a focus group with applied drama facilitators and persons living with dementia and their family carers, to identify the components required for developing and delivering a bespoke applied drama programme.
Phase 2 is a quasi-experimental study. The programme will be rolled out to persons living with mild to moderate dementia and their informal carers, with testing pre-implementation, at close of the 8 week intervention, and 8 weeks later. Quantitative outcome measures may include the Short Warwick-Edinburgh Mental Well-being Scale (Stewart-Brown et al. 2009), and the shortened Duke Social Support Index (Wardian et al., 2013).
Phase 3 is a qualitative study with two components: 1) Process evaluation through short film sequences and web blog, and 2) face to face interviews to explore experiences and impact of the intervention.
Data analysis: Descriptive and statistical analysis of quantitative data. A framework analysis will be developed, informed by the Five Ways to Wellbeing, for qualitative data, to enable rigorous triangulation of the data sources to draw findings.
Skills required of applicant: The successful applicant should be from a nursing or allied health professional background, be familiar with research in dementia, and have excellent oral and written communication skills. Competence in communicating with people living with dementia would be advantageous, as is the ability to conduct semi-structured interviews.
---
Essential criteria
Upper Second Class Honours (2:1) Degree or equivalent from a UK institution (or overseas award deemed to be equivalent via UK NARIC)
---
Desirable Criteria
If the University receives a large number of applicants for the project, the following desirable criteria may be applied to shortlist applicants for interview.
Experience using research methods or other approaches relevant to the subject domain
Relevant professional qualification and/or a Degree in a Health or Health related area
---
Funding
Vice Chancellors Research Scholarships (VCRS)

The scholarships will cover tuition fees and a maintenance award of £14,777 per annum for three years (subject to satisfactory academic performance). Applications are invited from UK, European Union and overseas students.

DFE

The scholarship will cover tuition fees at the Home rate and a maintenance allowance of £ 14,777 per annum for three years. EU applicants will only be eligible for the fees component of the studentship (no maintenance award is provided).  For Non EU nationals the candidate must be "settled" in the UK.
---
Other information
---
The Doctoral College at Ulster University
---
Reviews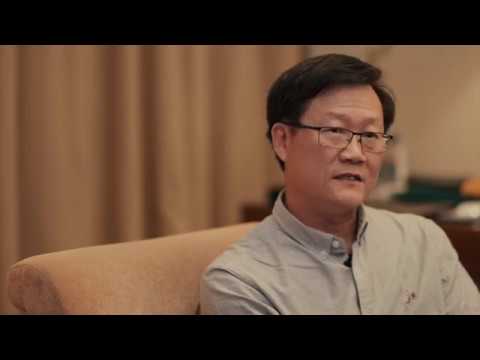 Ulster University has very enhanced independent learning. I strongly recommend my students to go abroad to broaden their vision to get new motivation. I tell them that when studying at Ulster University, they will receive an abundance of knowledge, new experiences and strong technology to enhance their life.
Professor Stenver Lin - PhD Radiology
Watch Video
---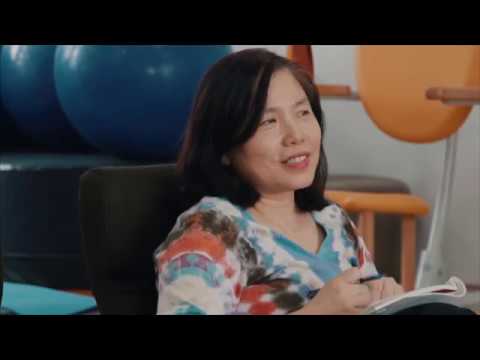 I am currently the Director for the Department of Nursing-midwifery and Women's Heath at NTUNHS. I studied at Ulster University for 3 years and it was a very happy time. Ulster is very good for study, not only in academic work but it also shows you how to be a good teacher.
Professor Chein Huei Kao - PhD Health Science of Nursing
Watch Video
---