---
Summary
Hypertension is a major risk factor for cardiovascular disease affecting over 1 billion individuals worldwide leading to premature death. The 677TT genotype in MTHFR, has been identified as a risk factor for hypertension. MTHFR, which is involved in one carbon metabolism, supplies methyl groups for regulation of gene expression by DNA methylation. Riboflavin is a co factor for MTHFR and this gene-nutrient interaction has been shown to play an important role in hypertension. We have previously shown that intervention with riboflavin lowers blood pressure specifically in people with the TT genotype, an effect that appears to be independent of concurrent antihypertensive therapy. The mechanism by which riboflavin regulates hypertension is not clear but it is apparent that other factors in addition to genotype are influencing this effect.
This project will examine how MTHFR genotype influences genome-wide DNA methylation in participants screened for the MTHFR TT genotype. Furthermore, the candidate will investigate if DNA methylation is altered as a result of riboflavin supplementation to gain an understanding of the blood pressure lowering mechanism of riboflavin. The findings of this study will provide important information regarding the mechanism linking this novel gene-nutrient interaction with hypertension. Our hypothesis is that the TT genotype is associated with epigenetic changes which render individuals susceptible to high BP. Riboflavin supplementation alters DNA methylation at key loci in TT individuals.
Our aims are to:
(i) Investigate the influence of riboflavin on the epigenetic machinery using molecular biology methods
(ii) Investigate the role of epigenetic machinery in methylation changes regulated by riboflavin using targeted disruption of the catalytically active DNA methyltransferase enzymes using CRISPR/Cas9 in various model systems.
(iii) bioinformatic analysis of extant data to analyse DNA methylation in individuals with MTHFR poymorphisms
---
Essential criteria
Upper Second Class Honours (2:1) Degree or equivalent from a UK institution (or overseas award deemed to be equivalent via UK NARIC)
Sound understanding of subject area as evidenced by a comprehensive research proposal
A comprehensive and articulate personal statement
---
Desirable Criteria
If the University receives a large number of applicants for the project, the following desirable criteria may be applied to shortlist applicants for interview.
First Class Honours (1st) Degree
Completion of Masters at a level equivalent to commendation or distinction at Ulster
Research project completion within taught Masters degree or MRES
Experience using research methods or other approaches relevant to the subject domain
Work experience relevant to the proposed project
Publications - peer-reviewed
Experience of presentation of research findings
---
Funding
Vice Chancellors Research Scholarships (VCRS)

The scholarships will cover tuition fees and a maintenance award of £14,777 per annum for three years (subject to satisfactory academic performance). Applications are invited from UK, European Union and overseas students.

DFE

The scholarship will cover tuition fees at the Home rate and a maintenance allowance of £ 14,777 per annum for three years. EU applicants will only be eligible for the fees component of the studentship (no maintenance award is provided).  For Non EU nationals the candidate must be "settled" in the UK.
---
Other information
---
The Doctoral College at Ulster University
---
Reviews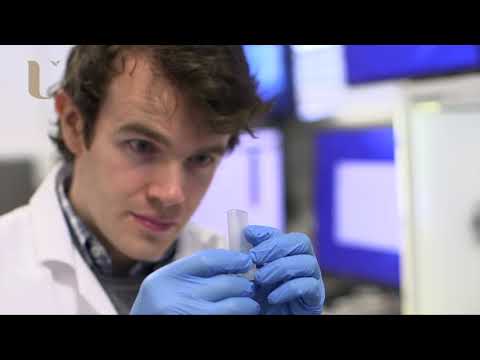 My experience has been great and the people that I have worked with have been amazing
Kieran O'Donnell - 3D printing of biological cells for tissue engineering applications
Watch Video
---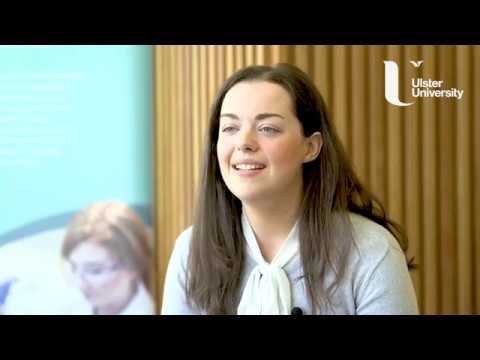 Completing the MRes provided me with a lot of different skills, particularly in research methods and lab skills.
Michelle Clements Clements - MRes - Life and Health Sciences
Watch Video
---
Throughout my PhD I've been provided with continuous support and guidance by my supervisors and the staff at the University.I've also received many opportunities to further enhance my professional development in the form of teaching experience and presenting my work at conferences which will aid in my pursuit of a career in academia or industry.
William Crowe
---