---
Summary
Ultrasound-targeted-microbubble-destruction is an emerging field in drug delivery and involves the use of low intensity ultrasound to rupture microbubbles at a target site, releasing the attached payloads and encapsulated gas in a localised manner. An additional benefit is that the motion of the microbubbles in the ultrasound field is known to enhance microscale mass transport though impermeable tissue thus assisting payload delivery across the tumour stroma. This project will develop stable drug-carrying microbubble preparations and identify the optimum ultrasound conditions required to enhance drug dispersion and efficacy in tumour spheroids and murine models of pancreatic tumours.
The main objective of this project is to develop a generic microbubble platform for the targeted treatment of solid cancerous tumours that can be used in a neo-adjuvant setting to downstage tumours in advance of surgery or as a palliative therapy to provide improved tumour control with better quality of life.
The project will have 4 specific objectives:
Objective 1: Preparation of Drug-loaded Microbubbles: Avidin-functionalised lipid stabilised microbubbles will be prepared and conjugated to biotinylated drug payloads, available in our laboratory. The MB number, stability and drug/ loading will be determined and an optimised protocol identified.
Objective 2: Preparation & Characterisation of 3D-tumour spheroids: Although a number of approaches have been explored to prepare spheroids and we have used one such approach to develop these structures in our laboratory, this part of the project will explore a number of alternative methodologies that will exploit the inclusion of polymers to provide more cohesive structures (e.g. methylcellulose, fibrin, laminin, collagen etc.). Methylcellulose attributes a viscosity to media employed in approaches such as the hanging drop methods, but other polymers will be added to see if they can be incorporated into the spheroid extra-cellular matrix. Since our approach will involve the generation of pancreatic tumour spheroids, we will also explore the effects of adding pancreatic stellate cells to our spheroid models since these have been shown to play a significant role in the development of desmoplastic tissues. Initial characterisation will involve an examination of growth characteristics and relating size to cell viability. Spheroids will also be characterised on the basis of their cohesive nature and histological morphology. Tumour cells will be differentiated from stellate and stellate-derived cells by including pancreatic cells that incorporate marker genes (bioluminescent and fluorogenic) currently in our possession.
Objective 3: Optimisation of ultrasound parameters: The influence of ultrasound parameters together with agents such as microbubbles on dispersion will be determined and optimised. In the case of conventional cancer chemotherapeutics, the impact of ultrasound parameters on viability will be performed to validate the optimised acoustic properties identified with the fluorogenic surrogates.
Objective 4: The optimum conditions for maximum dispersion of drug payloads identified in objective 3 will be assessed in mice bearing orthotopic pancreatic tumours
---
Essential criteria
Upper Second Class Honours (2:1) Degree or equivalent from a UK institution (or overseas award deemed to be equivalent via UK NARIC)
Sound understanding of subject area as evidenced by a comprehensive research proposal
A comprehensive and articulate personal statement
---
Desirable Criteria
If the University receives a large number of applicants for the project, the following desirable criteria may be applied to shortlist applicants for interview.
First Class Honours (1st) Degree
Masters at 65%
Completion of Masters at a level equivalent to commendation or distinction at Ulster
Research project completion within taught Masters degree or MRES
Experience using research methods or other approaches relevant to the subject domain
Sound understanding of subject area as evidenced by a comprehensive research proposal
Work experience relevant to the proposed project
Publications - peer-reviewed
Experience of presentation of research findings
A comprehensive and articulate personal statement
---
Funding
Vice Chancellors Research Scholarships (VCRS)

The scholarships will cover tuition fees and a maintenance award of £14,777 per annum for three years (subject to satisfactory academic performance). Applications are invited from UK, European Union and overseas students.

DFE

The scholarship will cover tuition fees at the Home rate and a maintenance allowance of £ 14,777 per annum for three years. EU applicants will only be eligible for the fees component of the studentship (no maintenance award is provided).  For Non EU nationals the candidate must be "settled" in the UK.
---
Other information
---
The Doctoral College at Ulster University
---
Reviews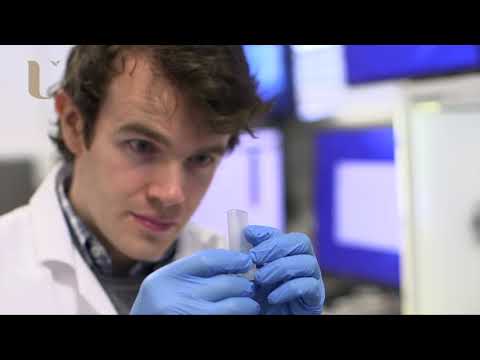 My experience has been great and the people that I have worked with have been amazing
Kieran O'Donnell - 3D printing of biological cells for tissue engineering applications
Watch Video
---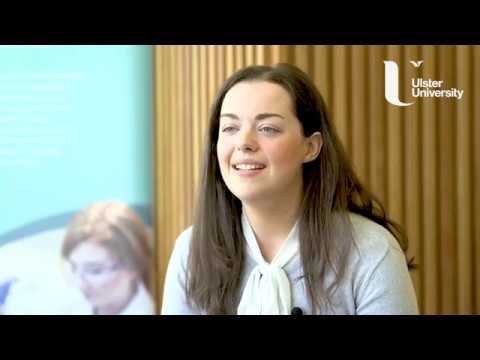 Completing the MRes provided me with a lot of different skills, particularly in research methods and lab skills.
Michelle Clements Clements - MRes - Life and Health Sciences
Watch Video
---
Throughout my PhD I've been provided with continuous support and guidance by my supervisors and the staff at the University.I've also received many opportunities to further enhance my professional development in the form of teaching experience and presenting my work at conferences which will aid in my pursuit of a career in academia or industry.
William Crowe
---