---
Summary
The concurrent occurrence of multiple chronic diseases in a single patient is known as multimorbidity and it is the most common chronic condition affecting more than 50% of people over the age of 65. Patients with multimorbidity have complex treatment needs that are not met by the single index disease-oriented approach. Thus there is an unmet need for better diagnostics and tailored therapies for patients with multimorbidity. Inflammation has been reported as a common occurrence in many patients exhibiting co-morbid or multimorbid diseases.
Within the Northern Ireland Centre for Stratified Medicine (NICSM) of Ulster University, located at Clinical Translational Research and Innovation Centre (C-TRIC) in the Altnagelvin Hospital site in Derry, we have recruited and consented 2500 patients for whole genome sequencing (total to be recruited 7000) with diseases that are related to inflammation (e.g. CVD, diabetes, RA, mental health etc.) and we are undertaking deep phenotyping and Whole Genome Sequencing (WGS) analyses of samples from these patients. Many patients from these cohorts have got multimorbid inflammatory disease conditions.
The main aim of the PhD project is to identify variants from the WGS data which can be associated with the responses of treatments which these patients are undergoing. Using recent Artificial Intelligence (AI) based algorithms, we aim to identify variants which can be predictive of patients' treatment responses. We will deploy recent Deep Learning (DL) approaches, tailored for hi-dimension low-sample size (HDLS) data problems, for identifying variants from WGS and clinical profiles of patients for their further stratification.
Our hypothesis is that our Artificial Intelligence (AI) based approach will enable sub-classification of multimorbid patients based on analyes of their genomic, phenotypic and treatment response data. We anticipate our computational study of big clinical datasets will contribute to improved patient outcomes. The use of AI algorithms that integrate clinical WGS data with patient health care records will facilitate development of software applications which can be deployed in clinical diagnostic laboratories, informing treatment strategies for potential early intervention, and drug efficacy, thus contributing to the optimal management of multimorbid conditions in patients.
This PhD project perfectly aligns with ongoing efforts of NICSM in biomarker discovery and development of analytical tools for patients' stratification. The project will be entirely computational. Thus, we are seeking a student having a strong interest in computational approaches evidenced by good programming skills (preferable in Linux/Shell, Python and R) and knowledge in biomedical sciences, computational biology and statistics. However, students from more biology oriented background but strong interest to learn bioinformatics and programming are also encouraged to apply. Appropriate training will be provided during the course of PhD study.
For any informal enquiry and/or to discuss more about the project, please contact the supervisors: Dr Priyank Shukla (p.shukla@ulster.ac.uk), and Professor Tony Bjourson (aj.bjourson@ulster.ac.uk).
---
Essential criteria
Upper Second Class Honours (2:1) Degree or equivalent from a UK institution (or overseas award deemed to be equivalent via UK NARIC)
Sound understanding of subject area as evidenced by a comprehensive research proposal
A comprehensive and articulate personal statement
---
Desirable Criteria
If the University receives a large number of applicants for the project, the following desirable criteria may be applied to shortlist applicants for interview.
First Class Honours (1st) Degree
Completion of Masters at a level equivalent to commendation or distinction at Ulster
Research project completion within taught Masters degree or MRES
Experience using research methods or other approaches relevant to the subject domain
Work experience relevant to the proposed project
Publications - peer-reviewed
Experience of presentation of research findings
---
Funding
Vice Chancellors Research Scholarships (VCRS)

The scholarships will cover tuition fees and a maintenance award of £14,777 per annum for three years (subject to satisfactory academic performance). Applications are invited from UK, European Union and overseas students.

DFE

The scholarship will cover tuition fees at the Home rate and a maintenance allowance of £ 14,777 per annum for three years. EU applicants will only be eligible for the fees component of the studentship (no maintenance award is provided).  For Non EU nationals the candidate must be "settled" in the UK.
---
Other information
---
The Doctoral College at Ulster University
---
Reviews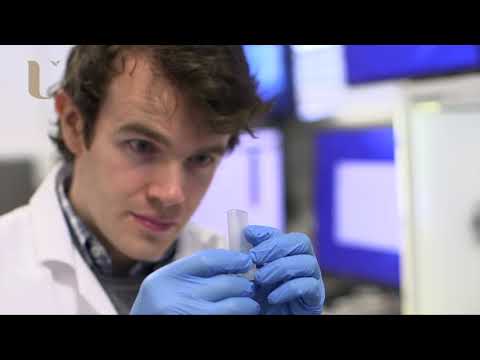 My experience has been great and the people that I have worked with have been amazing
Kieran O'Donnell - 3D printing of biological cells for tissue engineering applications
Watch Video
---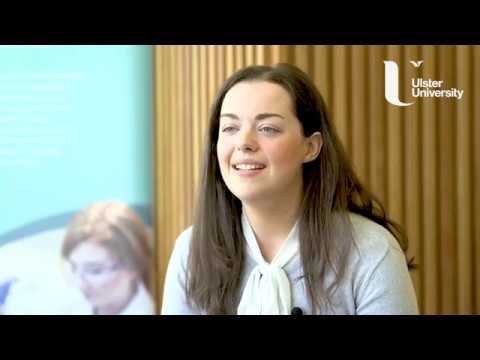 Completing the MRes provided me with a lot of different skills, particularly in research methods and lab skills.
Michelle Clements Clements - MRes - Life and Health Sciences
Watch Video
---
Throughout my PhD I've been provided with continuous support and guidance by my supervisors and the staff at the University.I've also received many opportunities to further enhance my professional development in the form of teaching experience and presenting my work at conferences which will aid in my pursuit of a career in academia or industry.
William Crowe
---