---
Summary
The prevalence of type 2 diabetes has risen dramatically during recent decades and there is an urgent need to develop new approaches for disease treatment. Approaches to counteract defective insulin secretion and low beta cell mass in diabetes are key in developing therapeutic strategies. In recent years, therapies that target the actions of glucagon-like peptide-1 (GLP-1) which stimulate insulin secretion through activation of beta cell G-protein coupled receptors (GPCRs) have been successful. This has resulted in substantial interest in targeting other islet GPCRs for diabetic therapies [1-3].
There is an increasing need for new pharmaceutical therapies which preserve beta cell function, decrease weight gain and represent a low risk of hypoglycaemia in diabetes treatment. GPCRs have become the target of approximately 50% of recently developed pharmaceutical agents. Our published work demonstrates that GPCRs activated by endogenous and synthetic agonists in islets, are co-localised with insulin on islet beta cells, and exhibit insulinotropic and glucose lowering activity [4-8]. This research project represents an important step in the validation of these islet targets for improved diabetes treatment and care. This studentship will investigate the biological activation of two GPCRs as therapeutic targets for type 2 diabetes treatment. The multi-faceted research expertise and vision of the Diabetes Research Group coupled with a highly productive team of internationally recognized scientists offers a strong foundation for studentship training.
This research project provides an excellent research training opportunity and represents an important step in the validation of GPCR targets for improved diabetes treatment. The specific project aims:
(i)To determine the functional role of novel GPCRs in the regulation of insulin and glucagon secretion using the clonal pancreatic beta cell line and alpha glucagon secreting cell line; (Milestones: 0-6 months)
(ii)To investigate the mechanism of action and intracellular signalling events activated by islet GPCRs and determine their role in the regulation of cellular proliferation and islet cell mass; (Milestones: 0-12 months)
(iii)To explore the response to activation of GPCR receptors expressed in intestinal cells using GLUTag (GLP-1 secreting) cell line, pGIPneo STC-1 (GIP secreting) cell line, and primary intestinal tissues; (Milestones: 12-24 months)
(iv)To investigate gene knockout of GPCRs in BRIN-BD11 cells using CRISPR/Cas9 (Clustered regularly interspaced short palindromic repeats) gene editing tool; (Milestones 14-24 months)
(v)To determine the effects of GPCR agonist monotherapy and combination therapies with other established diabetic therapies such as dipeptidyl-peptidase-IV (DPP-IV) inhibitors in vivo (Milestones 24-36 months).
References:
1.Moran BM, Flatt PR, McKillop AM. (2016) Acta Diabetol. 53(2):177-88
2.Moran BM, McKillop AM, O'Harte FPM. (2016). Curr Opin Pharmacol. 31:57-62.
3.Ahren B. (2009). Nature Reviews 8: 369-385.
4.McKillop AM, Moran BM, Abdel-Wahab YH, Flatt PR. (2013). Br J Pharmacol 170(5):978-90.
5.McKillop AM, Moran BM, Abdel-Wahab YH, Gormley NM, Flatt PR. (2016) Diabetologia 59(12):2674-2685.
6.Moran BM, Abdel-Wahab YH, Flatt PR, McKillop AM. (2014). Biological Chemistry 395:453-64.
7.Moran BM, Abdel-Wahab YH, Flatt PR, McKillop AM. (2014). Diabetes Obes Metab. 16:1128-39.
8.Moran BM, Abdel-Wahab YH, Vasu S, Flatt PR, McKillop AM. (2016) Acta Diabetol 53(2):279-93.
---
Essential criteria
Upper Second Class Honours (2:1) Degree or equivalent from a UK institution (or overseas award deemed to be equivalent via UK NARIC)
Sound understanding of subject area as evidenced by a comprehensive research proposal
A comprehensive and articulate personal statement
---
Desirable Criteria
If the University receives a large number of applicants for the project, the following desirable criteria may be applied to shortlist applicants for interview.
First Class Honours (1st) Degree
Completion of Masters at a level equivalent to commendation or distinction at Ulster
Research project completion within taught Masters degree or MRES
Experience using research methods or other approaches relevant to the subject domain
Work experience relevant to the proposed project
Publications - peer-reviewed
Experience of presentation of research findings
---
Funding
Vice Chancellors Research Scholarships (VCRS)

The scholarships will cover tuition fees and a maintenance award of £14,777 per annum for three years (subject to satisfactory academic performance). Applications are invited from UK, European Union and overseas students.

DFE

The scholarship will cover tuition fees at the Home rate and a maintenance allowance of £ 14,777 per annum for three years. EU applicants will only be eligible for the fees component of the studentship (no maintenance award is provided).  For Non EU nationals the candidate must be "settled" in the UK.
---
Other information
---
The Doctoral College at Ulster University
---
Reviews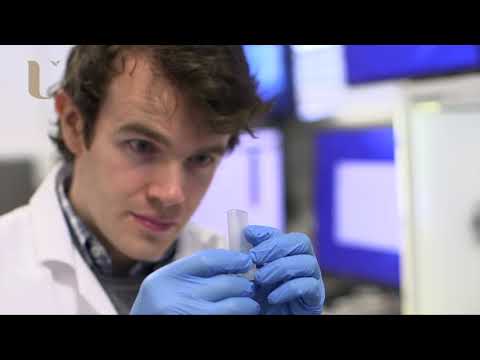 My experience has been great and the people that I have worked with have been amazing
Kieran O'Donnell - 3D printing of biological cells for tissue engineering applications
Watch Video
---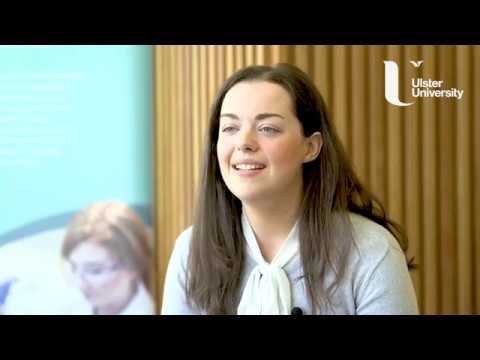 Completing the MRes provided me with a lot of different skills, particularly in research methods and lab skills.
Michelle Clements Clements - MRes - Life and Health Sciences
Watch Video
---
Throughout my PhD I've been provided with continuous support and guidance by my supervisors and the staff at the University.I've also received many opportunities to further enhance my professional development in the form of teaching experience and presenting my work at conferences which will aid in my pursuit of a career in academia or industry.
William Crowe
---