---
Summary
The eye has two main optical components, the cornea and the crystalline lens, which under optimum conditions should deliver focussed light to the retina, the photosensitive neural tissue at the back of the eye. Accommodation (focussing) is an important optical regulation that enables the eye to focus on objects at different distances. This process requires adjustment of the crystalline lens shape by the action of the intra-ocular ciliary muscle.
Visual problems are common in Down syndrome (DS), including reduced vision, refractive errors, cataract and keratoconus. The structure of the DS eye is known to differ, with thinner crystalline lenses and steeper corneae. The atypical structure of the optics of the DS eye may be an underpinning reason for poorer vision, and may also contribute to hypo-accommodation, which our group have established are frequent findings in DS.
Our group have also reported that the DS eye has an increased magnitude of whole-eye higher order aberrations.
With technological advances (faster acquisition, higher resolution), it is now feasible to capture images of the crystalline lens in DS. Our recent study successfully employed ocular coherence tomography (OCT) and bespoke slit-lamp photographic imaging to grade and quantify cataract in this group of patients. The next important step in understanding the impact the characteristic DS eye shape makes to vision and accommodation is through computational modelling of the eye and crystalline lens in DS.
Ocular structure lends itself to computational modelling, and holds significant promise as a method by which to understand the impact of genetic and age-related changes on the optical quality of the eye. Two studies have recently used finite element modelling to describe the forces and flex of the lens during accommodation and these studies move research forward in building a whole-eye model of accommodation, but also highlight the remaining uncertainties with assumptions about the refractive index and make-up of the lens. This study will analyse lens images, utilise information on the parameters of the optical components of the eye, and establish a computational model of the DS eye. Using the model, the impact of changes in lens shape, the availability of blur cues and spherical aberration will be investigated, and compared to a typical 'control' model. These investigations will primarily address the question of whether the structure of the eye in DS is not conducive to exhibiting accurate accommodation.
This study extends our group's long-standing investigations relating to vision in DS and also broadens our focus beyond DS, to accommodative function in general. Decline in accommodative ability affects every human in the fourth and fifth decades of life, yet our understanding of the exact mechanism underlying accommodation remains limited. It would be desirable for the PhD Researcher engaged in this study to have an optometric or clinical background, or to have experience in computational modelling/image analysis.
---
Essential criteria
Upper Second Class Honours (2:1) Degree or equivalent from a UK institution (or overseas award deemed to be equivalent via UK NARIC)
Sound understanding of subject area as evidenced by a comprehensive research proposal
A comprehensive and articulate personal statement
---
Desirable Criteria
If the University receives a large number of applicants for the project, the following desirable criteria may be applied to shortlist applicants for interview.
First Class Honours (1st) Degree
Masters at 65%
Completion of Masters at a level equivalent to commendation or distinction at Ulster
Research project completion within taught Masters degree or MRES
Experience using research methods or other approaches relevant to the subject domain
Work experience relevant to the proposed project
Publications - peer-reviewed
Experience of presentation of research findings
---
Funding
Vice Chancellors Research Scholarships (VCRS)

The scholarships will cover tuition fees and a maintenance award of £14,777 per annum for three years (subject to satisfactory academic performance). Applications are invited from UK, European Union and overseas students.

DFE

The scholarship will cover tuition fees at the Home rate and a maintenance allowance of £ 14,777 per annum for three years. EU applicants will only be eligible for the fees component of the studentship (no maintenance award is provided).  For Non EU nationals the candidate must be "settled" in the UK.
---
Other information
---
The Doctoral College at Ulster University
---
Reviews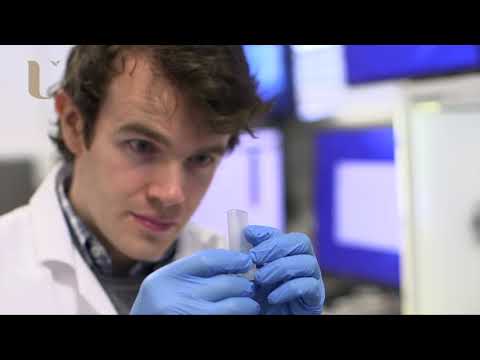 My experience has been great and the people that I have worked with have been amazing
Kieran O'Donnell - 3D printing of biological cells for tissue engineering applications
Watch Video
---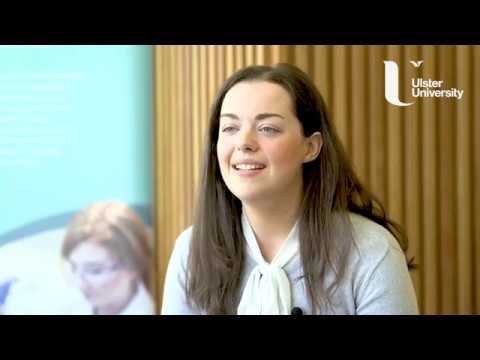 Completing the MRes provided me with a lot of different skills, particularly in research methods and lab skills.
Michelle Clements Clements - MRes - Life and Health Sciences
Watch Video
---
Throughout my PhD I've been provided with continuous support and guidance by my supervisors and the staff at the University.I've also received many opportunities to further enhance my professional development in the form of teaching experience and presenting my work at conferences which will aid in my pursuit of a career in academia or industry.
William Crowe
---