---
Summary
Within the School of Computing, Engineering and Intelligent Systems, the Intelligent Systems Research Centre (ISRC) collaborates with other international centres of excellence and industry, to conduct multidisciplinary research that has a fundamental influence on our understanding of the brain and how we create impactful technologies that are designed to:- be intelligent, improve and repair brain function, enable visualization of the brain, identify the properties of the nervous activity, diagnose and predict pathological conditions, interface with the brain, enable people to interact and communicate without moving using brain-computer interfaces, and create intelligent robotics, devices, networks and solutions for industrial companies who wish to exploit data they collect to improve productivity.
Bioinspired artificial intelligence and machine learning have spurred an era of data analytics that has the potential to revolutionise the way we work and live and many industries and companies are realising that the data they collect have substantial value but they require expertise in data analytics to extract meaningful information from often unstructured data and/or advanced learning capabilities to learn from the data to create intelligent machines and devices that act autonomously to improve products, processes, services and productivity. The ISRC is the centre of operations for the Cognitive Analytics Research Laboratory (CARL), an Ulster University wide initiative focused on exploiting the centre's 20-year track record of research excellence into neuro-inspired cognitive analytics, machine learning and computational intelligence, to establish Northern Ireland as a world leading location for data science and analytics, to aid local and global industry exploit data which is now abundant, ubiquitous and increasingly more valuable, across diverse domains such as health, financial technology, media, civic and government, energy and advanced manufacturing.
The successful candidate for this PhD project will work within CARL and focus on innovations in intelligent systems and data analytics to develop novel analytical methods in one or more the following areas :
*Self-organising fuzzy neural networks
*Deep learning
*Novel times-series representation methods for deep learning applications
*Mixtures of neural experts
*Hidden Markov Models
*Monte Carlo Methods
*Bayesian Networks
*Reinforcement learning
*Predictive modelling
*Natural language processing.
The application domain for these methods will be in biosignal processing, time series analytics, language/text evaluation, document analysis, real-time analytics and other data analytics challenges posed by CARL industrial partners. The project will therefore involve contributions to fundamental methods and validation of these methods on challenging real-world datasets.
The PhD candidate will have access to state-of-the-art neuroimaging technologies, hardware and software for data analytics, a high performance computing facility as well computational modelling techniques and will be integrated within and learn from the CARL team of data scientists and engineers with specialist knowledge in various domains as well as from multi-disciplinary teams of researchers at the Intelligent Systems Research Centre. There is significant demand for expertise in data analytics. The PhD opportunity will enable the successful candidate to gain that expertise and to push the boundaries on the state-of-the-art, and apply their knowledge to develop solutions to challenging industry led problems that will have a significant short-term impact.
---
Essential criteria
To hold, or expect to achieve by 15 August, an Upper Second Class Honours (2:1) Degree or equivalent from a UK institution (or overseas award deemed to be equivalent via UK NARIC) in a related or cognate field.
Experience using research methods or other approaches relevant to the subject domain
---
Desirable Criteria
If the University receives a large number of applicants for the project, the following desirable criteria may be applied to shortlist applicants for interview.
First Class Honours (1st) Degree
Masters at 70%
For VCRS Awards, Masters at 75%
Publications - peer-reviewed
---
Funding
The University offers the following awards to support PhD study and applications are invited from UK, EU and overseas for the following levels of support:

Vice Chancellors Research Studentship (VCRS)

Full award (full-time PhD fees + DfE level of maintenance grant + RTSG for 3 years).

This scholarship will cover full-time PhD tuition fees and provide the recipient with £15,000 maintenance grant per annum for three years (subject to satisfactory academic performance). This scholarship also comes with £900 per annum for three years as a research training support grant (RTSG) allocation to help support the PhD researcher.

Vice-Chancellor's Research Bursary (VCRB)

Part award (full-time PhD fees + 50% DfE level of maintenance grant + RTSG for 3 years).

This scholarship will cover full-time PhD tuition fees and provide the recipient with £7,500 maintenance grant per annum for three years (subject to satisfactory academic performance). This scholarship also comes with £900 per annum for three years as a research training support grant (RTSG) allocation to help support the PhD researcher.

Vice-Chancellor's Research Fees Bursary (VCRFB)

Fees only award (PhD fees + RTSG for 3 years).

This scholarship will cover full-time PhD tuition fees for three years (subject to satisfactory academic performance). This scholarship also comes with £900 per annum for three years as a research training support grant (RTSG) allocation to help support the PhD researcher.

Department for the Economy (DFE)

The scholarship will cover tuition fees at the Home rate and a maintenance allowance of £15,285 per annum for three years. EU applicants will only be eligible for the fee's component of the studentship (no maintenance award is provided). For Non-EU nationals the candidate must be "settled" in the UK. This scholarship also comes with £900 per annum for three years as a research training support grant (RTSG) allocation to help support the PhD researcher.

Due consideration should be given to financing your studies; for further information on cost of living etc. please refer to: www.ulster.ac.uk/doctoralcollege/postgraduate-research/fees-and-funding/financing-your-studies
---
Other information
---
The Doctoral College at Ulster University
---
Reviews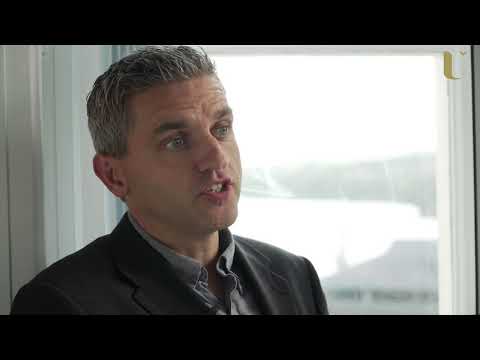 As Senior Engineering Manager of Analytics at Seagate Technology I utilise the learning from my PhD ever day
Adrian Johnston - PhD in Informatics
Watch Video
---