---
Summary
The current treatment paradigm for rheumatoid arthritis (RA) involves the sequential use of disease modifying anti-rheumatic drugs (DMARDS). The efficacy and patient tolerability of each therapy is currently determined using a trial and error approach. Many patients therefore derive no clinical benefit, yet are exposed to a spectrum of side effects and increased disability risk .

There are several single nucleotide polymorphisms (SNPs) which are associated with treatment response to DMARDs. These include SNPs within the folate pathway for methotrexate, within cytokines for hydroxychloroquine, effecting acetylators for sulpsalazine, and influencing cytochrome enzyme activity for leflunomide.
The aim of this research therefore is to design and test the ability of a pharmacogenomic model to stratify RA patients into treatment groups which maximise drug efficacy and minimise toxicity.

Hypothesis: A pharmacogenomic machine learning model can accurately predict DMARD therapy response for RA patients.

Objectives

1. To develop a comprehensive database of treatment and outcome data features.
2. To define a discrete multiplex panel of SNPs and methylated genes which influence DMARD metabolism.
3. To develop and test the accuracy of a DMARD treatment predictive model.

Methods

1. Detailed prescribing, drug efficacy and adverse event information will be extracted from patient medical notes for RA patients currently recruited (n=450).
2. A panel of candidate SNPs for the drugs of interest will be selected using PharmGKB, along with regulatory regions known to be subject to hyo/hypermethylation.
3. Data Analysis
a. Whole genome sequence data generated by third party provider (n=152*) will be screened for the selected panel of SNPs and methylation sites.
b. Data analysis will examine patient group stratification for each drug and outcomes relative to their pharmacogenetic profile. This data will be used to develop a predictive pharmacogenomic model for DMARD selection by machine learning methods.
c. An independent treatment and response blinded cohort of rheumatoid arthritis patients, (n=152*) also genotyped by targeted sequencing/methylation assay will be used to validate the predictive model sensitivity and specificity.

Ethical approvals to fulfil this project is already in place.
---
Essential criteria
Upper Second Class Honours (2:1) Degree or equivalent from a UK institution (or overseas award deemed to be equivalent via UK NARIC)
Sound understanding of subject area as evidenced by a comprehensive research proposal
A comprehensive and articulate personal statement
---
Desirable Criteria
If the University receives a large number of applicants for the project, the following desirable criteria may be applied to shortlist applicants for interview.
First Class Honours (1st) Degree
Completion of Masters at a level equivalent to commendation or distinction at Ulster
Research project completion within taught Masters degree or MRES
Experience using research methods or other approaches relevant to the subject domain
Work experience relevant to the proposed project
Publications - peer-reviewed
Experience of presentation of research findings
---
Funding
Vice Chancellors Research Scholarships (VCRS)

The scholarships will cover tuition fees and a maintenance award of £14,777 per annum for three years (subject to satisfactory academic performance). Applications are invited from UK, European Union and overseas students.

DFE

The scholarship will cover tuition fees at the Home rate and a maintenance allowance of £ 14,777 per annum for three years. EU applicants will only be eligible for the fees component of the studentship (no maintenance award is provided).  For Non EU nationals the candidate must be "settled" in the UK.
---
Other information
---
The Doctoral College at Ulster University
---
Reviews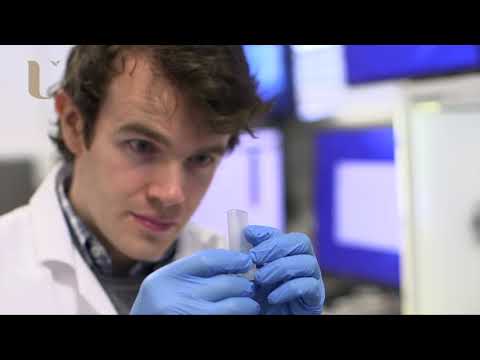 My experience has been great and the people that I have worked with have been amazing
Kieran O'Donnell - 3D printing of biological cells for tissue engineering applications
Watch Video
---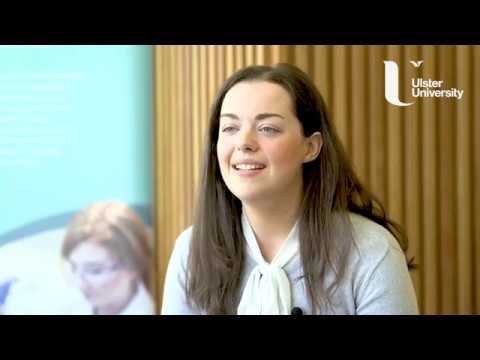 Completing the MRes provided me with a lot of different skills, particularly in research methods and lab skills.
Michelle Clements Clements - MRes - Life and Health Sciences
Watch Video
---
Throughout my PhD I've been provided with continuous support and guidance by my supervisors and the staff at the University.I've also received many opportunities to further enhance my professional development in the form of teaching experience and presenting my work at conferences which will aid in my pursuit of a career in academia or industry.
William Crowe
---