---
Summary
This project will aim to quantify wellbeing and detect change in health status through the collection and interpretation of clinically relevant health metrics generated by thermal sensor technology. These metrics may then be used to drive medical intervention when appropriate.
Increasing financial and resource pressures on the National Health Service have prompted the need for investigation of novel technology to facilitate innovative approaches which improve efficiency and cost effectiveness of care [1].
This project will explore the use of thermal sensing technology to monitor individuals living with chronic health conditions including, but not limited to: Stroke, Dementia, Parkinson's disease, Autism Spectrum Disorder, Depression, and Obesity.
Thermal sensing technology can provide metrics regarding the presence and characteristics of heat sources within a monitored area. This technology has the potential to facilitate a pervasive and unobtrusive approach to long-term monitoring of individuals. Previous studies by the Computing Science Research Institute at Ulster University have investigated the use of this technology to monitor areas including sedentary behaviour [2], fall detection [3], and agitation [4]. This project will advance upon this existing research through application to additional areas of interest including an individual's activity levels, movement characteristics, falls, sleeping patterns, and clinical or social engagement, amongst others. The application of computer vision and machine learning will result in solutions that may be applicable to a wider user population.
The project will involve working closely with clinical stakeholders to design, develop, test and evaluate solutions which meet clinical needs and can offer a significant improvement over the state-of-the-art.
The project will encourage the development of a diverse skillset stemming from Data Science, including: solution design, sensor hardware, networking, computer vision, data analytics, machine learning, deep learning and data visualisation. Additionally, the successful candidate will gain experience in areas including: User-centred design, personal and public involvement (PPI), research trial management, ethics, and research governance.
The main objectives of the project will be:
1. Identification of clinically relevant metrics that can be generated through thermal sensing technology.
2. The development of algorithms to generate metrics for each occupant of a multi-occupant environment, including gait speed, activity levels, falls, number of occupants, and many more.
3. Exploration of the application of deep learning for object and activity recognition.
4. The development of approaches to summarise metrics collected over extended periods, and present information of importance to clinical end-users.
5. The testing and evaluation of resulting approaches through trials within care environments.
References
[1] R.W.Robertson,J.Thompson, and A.Charles, "Understanding NHS financial pressures. How are they affecting patient care?" The King's Fund,London,UK,2017.
[2] J.Synnott,J.Rafferty, and C.Nugent, "Detection of Workplace Sedentary Behavior using Thermal Sensors," in Proceedings of the 38th Annual International Conference of the IEEE Engineering in Medicine and Biology Society,2016,pp.5413-5416.
[3] J.Rafferty,J.Synnott,C.Nugent,G.Morrison, and E.Tamburini, "Fall Detection Through Thermal Vision Sensing," in Proceedings of the Ubiquitous Computing and Ambient Intelligence:10th International Conference,2016,pp.84–90.
[4] J.Rafferty,J.Synnott, and C.Nugent, "An approach for agitation detection and intervention in sufferers of autism spectrum disorder," in Proceedings of the International Workshop on Ambient Assisted Living,2015,pp.127–132.
---
Essential criteria
Upper Second Class Honours (2:1) Degree or equivalent from a UK institution (or overseas award deemed to be equivalent via UK NARIC)
---
Desirable Criteria
If the University receives a large number of applicants for the project, the following desirable criteria may be applied to shortlist applicants for interview.
First Class Honours (1st) Degree
Masters at 70%
---
Funding
Vice Chancellors Research Scholarships (VCRS)

The scholarships will cover tuition fees and a maintenance award of £14,777 per annum for three years (subject to satisfactory academic performance). Applications are invited from UK, European Union and overseas students.

DFE

The scholarship will cover tuition fees at the Home rate and a maintenance allowance of £ 14,777 per annum for three years. EU applicants will only be eligible for the fees component of the studentship (no maintenance award is provided).  For Non EU nationals the candidate must be "settled" in the UK.
---
Other information
---
The Doctoral College at Ulster University
---
Reviews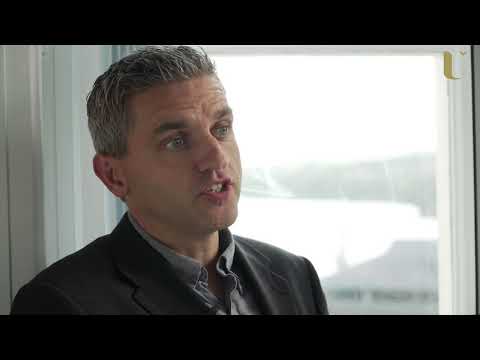 As Senior Engineering Manager of Analytics at Seagate Technology I utilise the learning from my PhD ever day
Adrian Johnston - PhD in Informatics
Watch Video
---