---
Summary
Caring for an ageing population is one of the biggest challenges in many developed and developing countries, and the dramatically increasing elderly population challenges have changed the traditional caregiver-centered care model. Advances in sensors, robotics, pervasive computing and mobile technology have provided a new care model to improve independent living and the quality of life in home smart environments. Recent years, service robots have been introduced to provide independence and support to vulnerable individuals living in their own homes.
This project aims to investigate how artificial intelligence (AI) and machine learning can improve the communication in human-robot autonomous systems with focus on situation reasoning, task planning, and behaviour pattern recognition. Algorithms will be developed to address the challenges in service robots, for example, detecting ambiguities in situations and providing appropriate response.
Specific objectives of the project are:
1)To investigate mobile robotic technologies that support independent living;
2)To develop algorithms for situation reasoning and task planning;
3)To apply and develop machine learning algorithms to identify human behaviour patterns; and
4)To improve human-robot interaction
Drawing on knowledge from other domains, the student will develop radical innovations which show promise for integration into future or existing home support systems. They will explore state-of-the-art artificial intelligence algorithms and robotic techniques. The project will be carried out in the Pervasive Computing Research Group. It is envisaged that external clinical and industrial collaborations will support the development of this project. Strategic fit with current research.
This proposal aligns with the research theme of Healthy Community in the Pervasive Computing Research Group and will be integral to the H2020 RISE project Sensecare with opportunity to travel and work alongside project partners.
Anticipated research outcomes
1)Algorithms situation reasoning, task planning and behaviour pattern detection
2)Prototype system of service robot to demo the feasibility study
3)Publication of conference and journal papers
References
Forlizzi, J. and DiSalvo, C., 2006, March. Service robots in the domestic environment: a study of the roomba vacuum in the home. In Proceedings of the 1st ACM SIGCHI/SIGART conference on Human-robot interaction (pp. 258-265). ACM.
Lemaignan, S., Warnier, M., Sisbot, E.A., Clodic, A. and Alami, R., 2017. Artificial cognition for social human–robot interaction: An implementation. Artificial Intelligence, 247, pp.45-69.
Fischinger, D., Einramhof, P., Papoutsakis, K., Wohlkinger, W., Mayer, P., Panek, P., Hofmann, S., Koertner, T., Weiss, A., Argyros, A. and Vincze, M., 2016. Hobbit, a care robot supporting independent living at home: First prototype and lessons learned. Robotics and Autonomous Systems, 75, pp.60-78.
---
Essential criteria
To hold, or expect to achieve by 15 August, an Upper Second Class Honours (2:1) Degree or equivalent from a UK institution (or overseas award deemed to be equivalent via UK NARIC) in a related or cognate field.
---
Desirable Criteria
If the University receives a large number of applicants for the project, the following desirable criteria may be applied to shortlist applicants for interview.
First Class Honours (1st) Degree
Masters at 70%
---
Funding
The University offers the following awards to support PhD study and applications are invited from UK, EU and overseas for the following levels of support:

Department for the Economy (DFE)

The scholarship will cover tuition fees at the Home rate and a maintenance allowance of £15,285 per annum for three years. EU applicants will only be eligible for the fee's component of the studentship (no maintenance award is provided). For Non-EU nationals the candidate must be "settled" in the UK. This scholarship also comes with £900 per annum for three years as a research training support grant (RTSG) allocation to help support the PhD researcher.

Due consideration should be given to financing your studies; for further information on cost of living etc. please refer to: www.ulster.ac.uk/doctoralcollege/postgraduate-research/fees-and-funding/financing-your-studies
---
Other information
---
The Doctoral College at Ulster University
---
Reviews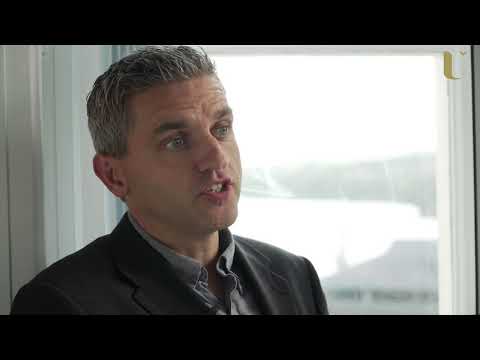 As Senior Engineering Manager of Analytics at Seagate Technology I utilise the learning from my PhD ever day
Adrian Johnston - PhD in Informatics
Watch Video
---