---
Summary
Background and Challenges
As one of the most complicated anaerobic microbial ecosystems in nature, the rumen provides an environment with stable and favorable physiological conditions for microbial growth and fermentation. A better understanding of the composition of rumen microbial communities and the association between host genetic and microbial activities has important applications and implication in bioscience. Our recent research indicates that integrated metagenomics and network analysis holds great promises in this endeavour thanks to their abilities to reveal the full extent of microbial gene diversity and complex microbial interactions. It is envisaged that inter-disciplinary, inter-institutional and industrial collaborations provided by ongoing projects will support the development of the project. During the lifetime of the project there will be opportunities to spend period of secondments to some other partners with a top–up allowance of up to €2,000 per month to support travel, accommodation and subsistence costs.
Aim and Objectives
Based on the collaboration with members within the MetaPlat consortium (http://www.metaplat.eu), this project aims to develop a computational pipeline for the analysis of rumen microbial community. The main objectives include
(1) to understand the relationship between host genetic and microbiome composition and
(2) to identify networks of microbial genes associated with certain traits such as methane emissions.
Anticipated Research Outcome/Impact
A computational pipeline for network-based analysis of metagenomics data will be developed. The research will lead to both journal and conference publications. In addition, completion of the project will equip the student with a combination of programming, biomedical and data analytical skills that are highly sought after in industry and thus can significantly enhance the employability.
---
Essential criteria
To hold, or expect to achieve by 15 August, an Upper Second Class Honours (2:1) Degree or equivalent from a UK institution (or overseas award deemed to be equivalent via UK NARIC) in a related or cognate field.
---
Desirable Criteria
If the University receives a large number of applicants for the project, the following desirable criteria may be applied to shortlist applicants for interview.
First Class Honours (1st) Degree
Masters at 70%
---
Funding
The University offers the following awards to support PhD study and applications are invited from UK, EU and overseas for the following levels of support:

Department for the Economy (DFE)

The scholarship will cover tuition fees at the Home rate and a maintenance allowance of £15,285 per annum for three years. EU applicants will only be eligible for the fee's component of the studentship (no maintenance award is provided). For Non-EU nationals the candidate must be "settled" in the UK. This scholarship also comes with £900 per annum for three years as a research training support grant (RTSG) allocation to help support the PhD researcher.

Due consideration should be given to financing your studies; for further information on cost of living etc. please refer to: www.ulster.ac.uk/doctoralcollege/postgraduate-research/fees-and-funding/financing-your-studies
---
Other information
---
The Doctoral College at Ulster University
---
Reviews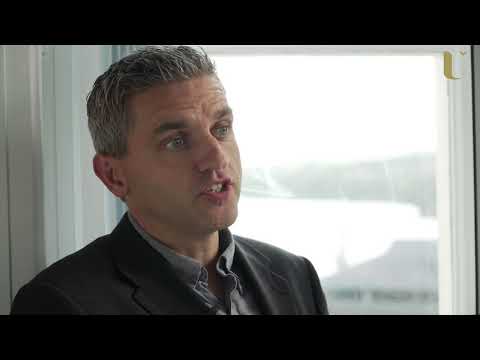 As Senior Engineering Manager of Analytics at Seagate Technology I utilise the learning from my PhD ever day
Adrian Johnston - PhD in Informatics
Watch Video
---