---
Summary
Smoking accounts for 1 in 6 preventable deaths in Northern Ireland (PHA, 2015) and costs the health trusts £164 million per year. Smoking is a risk factor for a range of chronic health conditions and all-cause mortality (Müezzinler et al., 2015). Smoking cessation has been a targeted health behaviour for a number of years and viewed as key to improving life expectancy and well-being in later life. Smoking over the last few years has declined in some groups but continues to increase in young adults aged 18-25years and those from lower income groups. E-cigarettes are being promoted as a healthy alternative to traditional tobacco smoking, although in a recent systematic review their use was related to fewer quit attempts in smokers (Kalkhoran et al., 2016). In order to design an appropriate smoking cessation tool, using e-cigarettes, it is necessary to gain a better understanding of the attitudes and perceptions of their use among smokers and their acceptability as a smoking cessation tool. This project will build on current research within the School of Psychology at Ulster on e-cigarette use and address key PFG health targets by having an outcome based approach, addressing an issue that has the potential to promote health and well-being in the population and reduce health inequalities and informing policy and practice around smoking cessation. It will utilise the theory of planned behaviour (Aizen, 1985) as a framework to examine the attitudes and beliefs towards e-cigarettes as a smoking cessation tool in young adult smokers and to design an appropriate intervention to promote their use in this age group, endorsed by National Institute for Health and Care Excellence (NICE) (Taylor et al., 2006) as an evidence based way of predicting health related behaviour.
Objectives
To determine perceptions, knowledge and predictors of e-cigarette use in a young adult sample of smokers aged 18-25years.
To determine the acceptability of e-cigarette use as a smoking cessation aid in a young adult sample of smokers aged 18-25years.
To explore the factors that influence intentions to use e-cigarettes and in particular how
attitudes towards e-cigarettes, the roles of one's significant others and the ease or difficulty
engaging in the behaviour facilitates or prevents their use in a young adult sample of smokers aged 18-25years
Based on the evidence from objectives 1-4, design an appropriate smoking cessation tool for this group using e-cigarettes as a cessation aid.
Methods
A mixed methods approach will be utilised to gather data on attitudes and perceptions of e-cigarette use in young smokers in Northern Ireland, employing theory of planned behaviour as a framework for the research and intervention design. Focus groups and questionnaire based studies and will aim to determine smokers (and potential consumer) knowledge of aspects of the action of e-cigarette use and their potential benefits as well as to elucidate which factors might facilitate and prevent their use as a smoking cessation tool. This evidence will inform a smoking cessation intervention tailored to this group, using e-cigarettes.
References
Ajzen, I. (1985). From intentions to actions: A theory of planned behavior. In J. Kuhl & J. Beckman (Eds.), Action-control: From cognition to behavior (pp. 11-39). Heidelberg: Springer.
Kalkhoran, S., & Glantz, S. A. (2016). E-cigarettes and smoking cessation in real-world and clinical settings: a systematic review and meta-analysis. The Lancet Respiratory Medicine, 4(2), 116-128.
Müezzinler, A., Mons, U., Gellert, C., Schöttker, B., Jansen, E., Kee, F., ... & Wolk, A. (2015). Smoking and all-cause mortality in older adults: results from the CHANCES consortium. American journal of preventive medicine, 49(5), e53-e63.
PHA (2015). Tobacco control Northern Ireland. Available at: http://www.publichealthagency.org/sites/default/files/Tobacco%20Control%20Northern%20Ireland%202015.pdf
Taylor, D. T., Bury, M., Campling, N., Carter, S., Garfied, S., Newbould, J., and Rennie, T. (2006). A review of the use of the Health Belief Model (HBM), the Theory of Reasoned Action (TRA), the Theory of Planned Behaviour (TPB) and the Trans-Theoretical Model (TTM) to study and predict health related behaviour change. Review undertaken on behalf of NICE. Retreived from: http://www.nice.org.uk/guidance/ph6 /evidence/behaviour-change-review-4-models2 .
---
Essential criteria
Upper Second Class Honours (2:1) Degree or equivalent from a UK institution (or overseas award deemed to be equivalent via UK NARIC)
---
Desirable Criteria
If the University receives a large number of applicants for the project, the following desirable criteria may be applied to shortlist applicants for interview.
First Class Honours (1st) Degree
Masters at 70%
Research project completion within taught Masters degree or MRES
Experience using research methods or other approaches relevant to the subject domain
Publications record appropriate to career stage
---
Funding
Vice Chancellors Research Scholarships (VCRS)

The scholarships will cover tuition fees and a maintenance award of £14,777 per annum for three years (subject to satisfactory academic performance). Applications are invited from UK, European Union and overseas students.

DFE

The scholarship will cover tuition fees at the Home rate and a maintenance allowance of £ 14,777 per annum for three years. EU applicants will only be eligible for the fees component of the studentship (no maintenance award is provided).  For Non EU nationals the candidate must be "settled" in the UK.
---
Other information
---
The Doctoral College at Ulster University
---
Reviews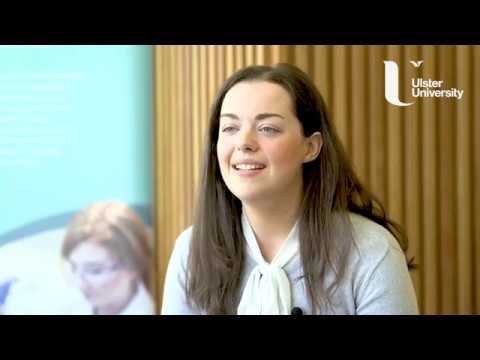 Completing the MRes provided me with a lot of different skills, particularly in research methods and lab skills.
Michelle Clements Clements - MRes - Life and Health Sciences
Watch Video
---