---
Summary
Systemic lupus erythematosus (SLE) is a systemic inflammatory autoimmune disease with no known cure and an unclear aetiology, with genetic and environmental factors being implicated in the initiation and progression of disease (Crowe et al. 2016). There is considerable in vivo evidence from animal studies to support a role for MethylMercury (MeHg) as an environmental contributor to the exacerbation of autoimmunity, whilst evidence from human studies is limited (Crowe et al. 2016). MeHg is known to exert a range of toxicological effects in humans which has been suggested, in part, to be related to its role in cell death through the induction of both necrosis and apoptosis (Podolska et al. 2015).
This induction of cytotoxicity by MeHg may particularly impact SLE patients negatively as defective cell death and associated clearance of cellular debris have been suggested to contribute to secondary necrosis, subsequent self-antigen presentation and with a loss of tolerance, autoantibody production. Furthermore, the induction of necrosis stimulates the release of the alarmin cytokine IL-33, which has been shown to initiate and maintain Th2 cell-mediated inflammatory responses (Murakami et al. 2014). This enhancement of the Th2 response by necrosis derived IL-33 release could have a significant impact on SLE considering the role of Th2-driven production of autoantibody in SLE disease pathogenesis. IL-33 has also been suggested to influence the Th17 axis which has a role in autoimmunity, albeit more research is need regarding the il-33-Th17 relationship.
This PhD aims to investigate the potential role of IL-33 in MeHg associated inflammation in both healthy and autoimmune conditions.
Study 1 – An investigation into the role of IL-33 on SLE disease activity. This study will investigate the association of serum IL-33 and Th17 associated cytokine concentrations on disease activity in a Northern Ireland cohort of SLE patients. The relationship will also be investigated in a normal healthy control cohort to determine if there are any apparent differences between SLE patients and normal healthy controls.
Study 2 – An investigation into IL-33 status in high consumers of fish. This study will investigate the association of serum IL-33 and biomarkers of autoimmunity in an existing human cohort from the Seychelles where the consumption of fish on a daily basis is commonplace.
Study 3 – An ex vivo investigation into the role of MeHg on IL-33 and Th17 cytokine release in isolated peripheral blood mononuclear cells (PBMC's). This ex vivo study will compare the inflammatory response of PBMCs isolated from SLE patients (n=12) to PBMCs from normal healthy controls (n=12) following exposure to either MeHg alone or with added n-3 poly unsaturated fatty acids (PUFA's).
Study 4 – An investigation into the role of IL-33 in MeHg induced autoimmunity.
This study will investigate the role of IL-33 on the MeHg induced exacerbation of autoimmunity in the ZBWF1 mouse model of SLE. A range of clinical and biological markers will be monitored and compared between mice exposed to MeHg and mice unexposed. This study will also investigate the impact of IL-33 blockade on MeHg associated exacerbation of SLE in mice.
This project will be based at Ulster's Nutrition Innovation Centre for Food and Health (NICHE).
---
Essential criteria
Upper Second Class Honours (2:1) Degree or equivalent from a UK institution (or overseas award deemed to be equivalent via UK NARIC)
Sound understanding of subject area as evidenced by a comprehensive research proposal
A comprehensive and articulate personal statement
---
Desirable Criteria
If the University receives a large number of applicants for the project, the following desirable criteria may be applied to shortlist applicants for interview.
First Class Honours (1st) Degree
Masters at 65%
Completion of Masters at a level equivalent to commendation or distinction at Ulster
Research project completion within taught Masters degree or MRES
Experience using research methods or other approaches relevant to the subject domain
Work experience relevant to the proposed project
Publications - peer-reviewed
Experience of presentation of research findings
---
Funding
Vice Chancellors Research Scholarships (VCRS)

The scholarships will cover tuition fees and a maintenance award of £14,777 per annum for three years (subject to satisfactory academic performance). Applications are invited from UK, European Union and overseas students.

DFE

The scholarship will cover tuition fees at the Home rate and a maintenance allowance of £ 14,777 per annum for three years. EU applicants will only be eligible for the fees component of the studentship (no maintenance award is provided).  For Non EU nationals the candidate must be "settled" in the UK.
---
Other information
---
The Doctoral College at Ulster University
---
Reviews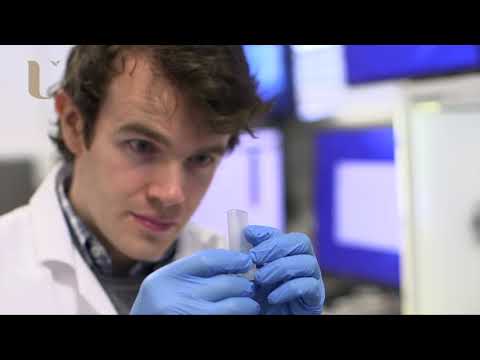 My experience has been great and the people that I have worked with have been amazing
Kieran O'Donnell - 3D printing of biological cells for tissue engineering applications
Watch Video
---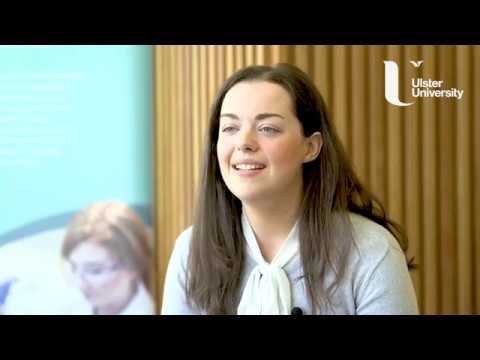 Completing the MRes provided me with a lot of different skills, particularly in research methods and lab skills.
Michelle Clements Clements - MRes - Life and Health Sciences
Watch Video
---
Throughout my PhD I've been provided with continuous support and guidance by my supervisors and the staff at the University.I've also received many opportunities to further enhance my professional development in the form of teaching experience and presenting my work at conferences which will aid in my pursuit of a career in academia or industry.
William Crowe
---