---
Summary
Osteoporosis is a major public health problem among older adults throughout the world. Given the significant healthcare costs of treating osteoporosis and its consequences, new strategies to maintain better bone health in older age are urgently needed. Vitamin D and calcium have well established preventive roles against osteoporosis, but other nutritional factors are emerging. Recent evidence suggests important protective roles for folate and the metabolically related B vitamins (i.e. vitamins B12, B6 and B2) in bone, through a separate mechanism - involving one carbon metabolism - that is unrelated to vitamin D (Clarke et al 2014; Bailey et al 2015). Notably, recent work from the nutrition team at Ulster University in collaboration with partners in Trinity College Dublin (TCD) showed that older people with low B-vitamin intakes or with a genetic variant folate metabolism were at significantly higher risk of osteoporosis.
This PhD project builds on this evidence, and will involve conducting human studies on B vitamins in relation to bone health outcomes in older adults. The project will form part of the ongoing TUDA study, the largest cohorts of its kind in Europe, providing comprehensive nutrition and health data on 5200 older adults recruited from North and South of Ireland. Embedded within the TUDA study is the OptiAGE project which specifically focusses on bone health and extends the existing collaboration of Ulster with TCD to also include UCD. Working as part of the TUDA-OptiAge team, this PhD project will involve conducting human trials in older people to optimise B vitamin status with the potential to influence bone mineral density.
The overall aim will be to investigate the role of B vitamins in bone in older adults. Methods: TUDA study participants will be screened and those identified with low B-vitamin intakes or genetic variation in folate metabolism will be invited to participate in intervention trials. These will include a 2-year trial of B vitamins supplements and shorter-term food trials to test the effectiveness of a newly developed B-vitamin fortified drink in older adults at-risk of sub-optimal B-vitamin status. The student will gain experience in running human trials, analysing results using appropriate statistical methods and in the use of a range of relevant laboratory measures (related to B vitamin status and bone biomarkers), as well as performing and interpreting bone mineral density (BMD) measurements in participants using Dual energy X-ray absorptiometry (DXA) bone scans (gold standard measurement for osteoporosis diagnosis). The student will need to work closely with the wider TUDA team at Ulster, interact with our external collaborators at TCD and UCD, and participate in meetings in Dublin and Norway as required.
This project will be based at Ulster's Nutrition Innovation Centre for Food and Health (NICHE).
Key References:
*Clarke M, Ward M, Strain JJ, Hoey L, Dickey W & McNulty H. B-vitamins and bone in health and disease: The current evidence. Proceedings of the Nutrition Society 2014; 73:330–339.
*Bailey RL & van Wijngaarden JP. The Role of B-Vitamins in Bone Health and Disease in Older Adults. Current Osteoporosis Reports 2015; 13: 256-261.
---
Essential criteria
Upper Second Class Honours (2:1) Degree or equivalent from a UK institution (or overseas award deemed to be equivalent via UK NARIC)
Sound understanding of subject area as evidenced by a comprehensive research proposal
A comprehensive and articulate personal statement
---
Desirable Criteria
If the University receives a large number of applicants for the project, the following desirable criteria may be applied to shortlist applicants for interview.
First Class Honours (1st) Degree
Completion of Masters at a level equivalent to commendation or distinction at Ulster
Research project completion within taught Masters degree or MRES
Experience using research methods or other approaches relevant to the subject domain
Work experience relevant to the proposed project
Publications - peer-reviewed
Experience of presentation of research findings
---
Funding
Vice Chancellors Research Scholarships (VCRS)

The scholarships will cover tuition fees and a maintenance award of £14,777 per annum for three years (subject to satisfactory academic performance). Applications are invited from UK, European Union and overseas students.

DFE

The scholarship will cover tuition fees at the Home rate and a maintenance allowance of £ 14,777 per annum for three years. EU applicants will only be eligible for the fees component of the studentship (no maintenance award is provided).  For Non EU nationals the candidate must be "settled" in the UK.
---
Other information
---
The Doctoral College at Ulster University
---
Reviews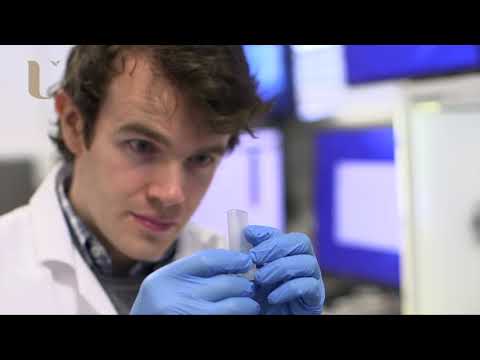 My experience has been great and the people that I have worked with have been amazing
Kieran O'Donnell - 3D printing of biological cells for tissue engineering applications
Watch Video
---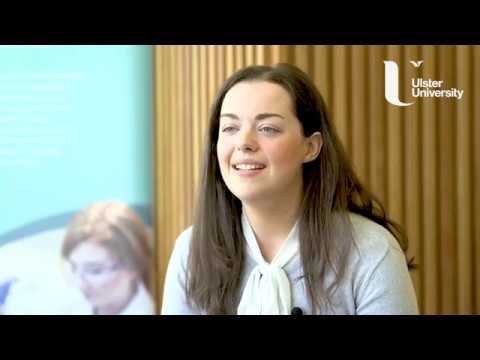 Completing the MRes provided me with a lot of different skills, particularly in research methods and lab skills.
Michelle Clements Clements - MRes - Life and Health Sciences
Watch Video
---
Throughout my PhD I've been provided with continuous support and guidance by my supervisors and the staff at the University.I've also received many opportunities to further enhance my professional development in the form of teaching experience and presenting my work at conferences which will aid in my pursuit of a career in academia or industry.
William Crowe
---