---
Summary
Summary

This research project aims to develop and test novel, automated approaches to perform objective outcome measures of breast reconstructive surgery. Two-dimensional and three-dimensional medical images of participants will be captured as part of their routine clinical care. The acquired three-dimensional images will be used in the development and testing of software which will produce objective indices of breast symmetry. In order to test the validity of a range of outcome measures the objective outcome determined by the algorithms will be compared to a subjective panel assessment approach using the two-dimensional photographs.

Background

Most breast cancer patients require surgery to remove the tumour and restore or enhance breast aesthetics. Aesthetics refers to physical attributes of the breast such as symmetry, projection and proportion which determine the evaluation of overall cosmetic appearance [1]. Subjective methods used for the cosmetic evaluation of breast surgery include self-assessment by the patient and assessment by a single observer or panel of observers. However, a major drawback of this approach is the very low agreement between patients and clinicians when scoring the cosmetic outcome where scores reported by patients have been shown to be consistently more positive than scores reported by clinicians.

Effective evaluation of the cosmetic outcome of breast reconstruction surgery requires a standardised method of three-dimensional data capture and an objective and consistent processing technique to provide measures of breast aesthetics. Three-dimensional surface imaging has gained credibility in the research environment [2-3] and has the potential to provide efficient, accurate and repeatable objective outcome measures.

Research Objectives

o Perform a review of current 3D software tools and systems.
o Identify specific clinical user needs and appropriate outcome measures.
o Develop automated algorithms and software that will enable clinicians to objectively assess breast reconstruction and output a range of measures from 3D surface images.
o Test the validity of a range of outcome measures of breast reconstruction as compared to the current gold standard of panel assessment of 2D patient photographs.
o To recommend a range of automated outcome measures in the form of an outcome index.

Collaboration

The project will be undertaken in collaboration with Mr Stuart McIntosh, a consultant surgeon at Belfast City Hospital who will provide the necessary clinical input to the project and will also act as an external supervisor. A 3dMD surface imaging system is available in the hospital for the capture of the surface image data. In addition, the project has close links to the H2020 funded DESIREE project which aims to develop a Decision Support and Information Management System for Breast Cancer.

References

1. MS Kim, JC Sbalchiero, GP Reece, MJ Miller, EK Beahm, and MK Markey, "Assessment of breast aesthetics.," Plast.Reconstr.Surg., vol.121, no.4, p.186e–94e, 2008.
2. K. Aldridge, SA Boyadjiev, GT Capone, VB DeLeon, and JT Richtsmeier, "Precision and error of three-dimensional phenotypic measures acquired from 3dMD photogrammetric images," Am.J.Med.Genet. PartA, vol.138A, no.3, pp.247–253, 2005.
3. T. Catherwood, E. McCaughan, E. Greer, RAJ Spence, SA McIntosh, and RJ Winder, "Validation of a passive stereophotogrammetry system for imaging of the breast: A geometric analysis," Med.Eng.Phys., vol.33, no.8, pp900–905, 2011.
---
Essential criteria
To hold, or expect to achieve by 15 August, an Upper Second Class Honours (2:1) Degree or equivalent from a UK institution (or overseas award deemed to be equivalent via UK NARIC) in a related or cognate field.
---
Desirable Criteria
If the University receives a large number of applicants for the project, the following desirable criteria may be applied to shortlist applicants for interview.
First Class Honours (1st) Degree
Masters at 70%
---
Funding
The University offers the following awards to support PhD study and applications are invited from UK, EU and overseas for the following levels of support:

Vice Chancellors Research Studentship (VCRS)

Full award (full-time PhD fees + DfE level of maintenance grant + RTSG for 3 years).

This scholarship will cover full-time PhD tuition fees and provide the recipient with £15,000 maintenance grant per annum for three years (subject to satisfactory academic performance). This scholarship also comes with £900 per annum for three years as a research training support grant (RTSG) allocation to help support the PhD researcher.

Vice-Chancellor's Research Bursary (VCRB)

Part award (full-time PhD fees + 50% DfE level of maintenance grant + RTSG for 3 years).

This scholarship will cover full-time PhD tuition fees and provide the recipient with £7,500 maintenance grant per annum for three years (subject to satisfactory academic performance). This scholarship also comes with £900 per annum for three years as a research training support grant (RTSG) allocation to help support the PhD researcher.

Vice-Chancellor's Research Fees Bursary (VCRFB)

Fees only award (PhD fees + RTSG for 3 years).

This scholarship will cover full-time PhD tuition fees for three years (subject to satisfactory academic performance). This scholarship also comes with £900 per annum for three years as a research training support grant (RTSG) allocation to help support the PhD researcher.

Department for the Economy (DFE)

The scholarship will cover tuition fees at the Home rate and a maintenance allowance of £15,285 per annum for three years. EU applicants will only be eligible for the fee's component of the studentship (no maintenance award is provided). For Non-EU nationals the candidate must be "settled" in the UK. This scholarship also comes with £900 per annum for three years as a research training support grant (RTSG) allocation to help support the PhD researcher.

Due consideration should be given to financing your studies; for further information on cost of living etc. please refer to: www.ulster.ac.uk/doctoralcollege/postgraduate-research/fees-and-funding/financing-your-studies
---
Other information
---
The Doctoral College at Ulster University
---
Reviews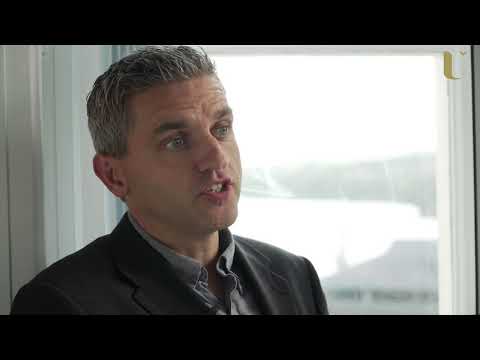 As Senior Engineering Manager of Analytics at Seagate Technology I utilise the learning from my PhD ever day
Adrian Johnston - PhD in Informatics
Watch Video
---