---
Summary
Pregnancy induced hypertension (PIH) affects an estimated 10-15% of all pregnancies and is considered one of the major causes of maternal and prenatal morbidity and mortality (1). Along with established nutrition and lifestyle determinants, genetic factors also contribute to development of high blood pressure (BP), with evidence from Genome-Wide Association Studies implicating the MTHFR gene (encoding the folate-metabolising enzyme methylenetetrahydrofolate reductase). Meta-analyses of prospective observational studies have confirmed the link of MTHFR 677C→T polymorphism with PIH (2) and preeclampsia (3). In recent years, researchers at Ulster made the novel discovery that riboflavin, the MTHFR co-factor, plays a key role in driving the BP phenotype and risk of hypertension associated with this folate polymorphism. In three randomised controlled trials (RCTs) published to date, we showed that riboflavin supplementation targeted at homozygous individuals (MTHFR 677TT genotype) lowers systolic blood pressure by 6-13 mmHg, independently of the effect of antihypertensive drugs (4-6). The TT genotype affects an estimated 10% of populations worldwide, and 12% of Irish adults. For people with this genotype riboflavin may offer an effective treatment or preventative strategy for hypertension, but to date this has not been investigated in the context of pregnancy. The placenta is a transient structure where the maternal and fetal vasculatures intersect in order to allow transfer of nutrients and other substances. It is a highly specialised and tightly regulated organ whose functioning has an impact on health and wellbeing of the fetus and neonate, as well as influencing the risk of high BP in childhood and in later life (7, 8). Perturbed growth and development of placental villi occurs in pregnancies complicated by fetal growth restriction (9), PIH and/or preeclampsia (10); however, it is unknown if the MTHFR 677TT genotype can independently affect the development and function of placenta.
The overall aim of this PhD project is to test the use of riboflavin as a non-drug, personalised approach for managing BP in pregnancy in women who are genetically at-risk of higher BP. In addition, the project will investigate the role of MTHFR 677TT genotype on placental development at term, by quantifying morphological, cellular and molecular markers and particularly whether the treatment with riboflavin has a modifying impact on these measures. A double-blinded RCT will be conducted on pregnant women recruited in the first trimester of pregnancy. Women will be genotyped for MTHFR 677C→T polymorphism and will be randomised to receive either 5 mg/day riboflavin or placebo from 16 GW until the end of pregnancy. Blood samples and BP measurements will be taken before and at the end of the intervention. Placenta and cord blood samples will be collected at delivery. Blood samples will be analysed for riboflavin and B-vitamin biomarkers whereas placenta samples will be subjected to histological, stereological, immunohistochemical and ultrastructural assessment. The student will receive full training (human studies and laboratory methods), but previous experience in subject recruitment and/or relevant laboratory techniques would be an advantage.
This project will be based in Ulster's Nutrition Innovation Centre for Food and Health (NICHE).
References:
1.Macdonald-Wallis C, Silverwood RJ, de Stavola BL, Inskip H, Cooper C, Godfrey KM, Crozier S, Fraser A, Nelson SM, Lawlor DA & Tilling K. Antenatal blood pressure for prediction of pre-eclampsia, preterm birth, and small for gestational age babies: development and validation in two general population cohorts. BMJ. 2015;351:h5948
2.Yang B, Fan S, Zhi x, Li Y, Liu Y, Wang D, He M, Hou Y, Zheng Q & Sun G. Associations of MTHFR gene polymorphism and hypertension and hypertension in pregnancy: a meta-analysis from 114 studies. PLoS ONE. 2014.9, e87497
3.Xia X., Chang W, Cao Y, 2012. Meta-analysis of the methylenetetrahydrofolate reductase C677T polymorphism and susceptibility to pre-eclampsia. Hypertens Res. 2012;35(12):1129-34.
4.Horigan G, McNulty H, Ward M, Strain J, Purvis J & Scott JM. Riboflavin lowers blood pressure in cardiovascular disease patients homozygous for the 677C-->T polymorphism in MTHFR. J Hypertens. 2010.28:478-86
5.Wilson CP, McNulty H Ward M et al. (2012). Riboflavin offers a targeted strategy for managing hypertension in patients with the MTHFR C77TT genotype: a 4y follow up. Am J. 95,766-772
6.Wilson CP, McNulty H, Scott JM, Strain JJ, Ward M. The MTHFR C677T polymorphism, B-vitamins and blood pressure. Proc Nutr Soc, 2010. 69 156-165.
7.Barker DJ, Thornburg KL, Osmond C, Kajantie E, Eriksson JG. The surface area of the placenta and hypertension in the offspring in later life. Int J Dev Biol. 2010;54(2-3):525-30.
8.Barker D, Osmond C, Grant S, Thornburg KL, Cooper C, Ring S, Davey-Smith G. Maternal cotyledons at birth predict blood pressure in childhood. Placenta. 2013 Aug;34(8):672-5.
9.T.M. Mayhew, C. Ohadike, P.N. Baker, I.P. Crocker, C. Mitchell and S.S. Ong (2003) Stereological investigation of placental morphology in pregnancies complicated by pre-eclampsia with and without intrauterine growth restriction. Placenta 24: 219 – 226
10.Jones CP & Fox H. An ultrastructural and ultrahistochemical study of the human placenta in maternal pre-eclampsia. Placenta 1980; 1: 61-76.
---
Essential criteria
Upper Second Class Honours (2:1) Degree or equivalent from a UK institution (or overseas award deemed to be equivalent via UK NARIC)
Sound understanding of subject area as evidenced by a comprehensive research proposal
A comprehensive and articulate personal statement
---
Desirable Criteria
If the University receives a large number of applicants for the project, the following desirable criteria may be applied to shortlist applicants for interview.
First Class Honours (1st) Degree
Completion of Masters at a level equivalent to commendation or distinction at Ulster
Research project completion within taught Masters degree or MRES
Experience using research methods or other approaches relevant to the subject domain
Work experience relevant to the proposed project
Publications - peer-reviewed
Experience of presentation of research findings
---
Funding
Vice Chancellors Research Scholarships (VCRS)

The scholarships will cover tuition fees and a maintenance award of £14,777 per annum for three years (subject to satisfactory academic performance). Applications are invited from UK, European Union and overseas students.

DFE

The scholarship will cover tuition fees at the Home rate and a maintenance allowance of £ 14,777 per annum for three years. EU applicants will only be eligible for the fees component of the studentship (no maintenance award is provided).  For Non EU nationals the candidate must be "settled" in the UK.
---
Other information
---
The Doctoral College at Ulster University
---
Reviews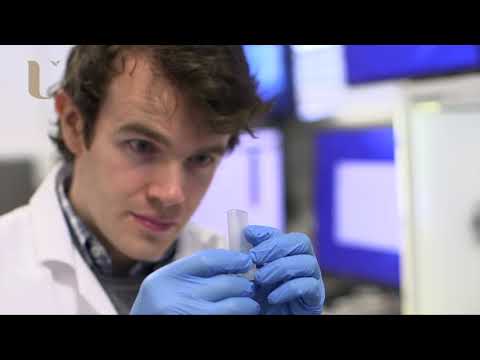 My experience has been great and the people that I have worked with have been amazing
Kieran O'Donnell - 3D printing of biological cells for tissue engineering applications
Watch Video
---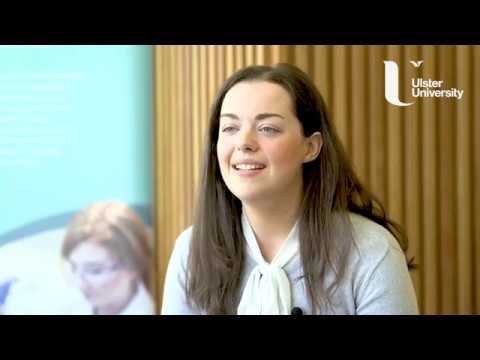 Completing the MRes provided me with a lot of different skills, particularly in research methods and lab skills.
Michelle Clements Clements - MRes - Life and Health Sciences
Watch Video
---
Throughout my PhD I've been provided with continuous support and guidance by my supervisors and the staff at the University.I've also received many opportunities to further enhance my professional development in the form of teaching experience and presenting my work at conferences which will aid in my pursuit of a career in academia or industry.
William Crowe
---