---
Summary
In June 2016 the UK voted to leave the EU by a margin of less than 4%. By contrast Northern Ireland (NI) voted to remain. This, together with its post-conflict status and as the only region of the UK to have a land-border with the EU, brings with it a unique range of challenges and opportunities (see Anderson and Wilson's (2017) commentary on Brexit and the everyday). Young people on both sides of the border have grown up without the military patrols of the past, and with a freedom of movement facilitated by both the EU and the Good Friday Agreement of 1998. The likely impact of Brexit on this relationship is still hotly debated. What is certain, however, is that with some 300 crossing points on the border (House of Lords 2016) the ability to move freely between the UK and Ireland has been essential for the young people living on its borderlands (whether this is for education, work, relationships etc). The situation is further complicated by the fluidity of Northern Irish, Irish and British identities, often held simultaneously, in part a consequence of NI's recent past.
This project will analyse the multiple and diverse relationships that young people have with the border and its relative importance of it in their lives. It aims to assess the following:
1.how the border is linking intrinsically to Northern Irish/Irish/British identities;
2.how young people are mobilised transnationally across the border;
3.the likely impact of Brexit upon these two factors and how these are voiced by young people living in borderland areas.
Given the necessity for an in-depth personal analysis of their identity and mobility patterns the project should take a qualitative focus (e.g. go-along interviews (e.g. Holton and Finn 2017) or focus groups) and would represent an excellent opportunity for participatory action research with young people on both sides of the border. The research could prove to be an important source of knowledge, itself feeding into debates around the border. This project has significant potential for impact. According to the current timeline the UK will leave the EU in 2019, but negotiations could extend beyond this deadline, with some proposals suggesting a transitionary period lasting two years in the first instance. It is essential that the voice of young people throughout the island of Ireland be heard during these negotiations. Identifying their views on Brexit and the role of the border in shaping their identities represents a significant opportunity to communicate their needs to those in positions of power and influence this process. In addition, there are real opportunities to conduct research which is impactful within academia given the interdisciplinary nature of the proposed supervisory team which has a collective expertise in mobilities, transnationalism, identity, heritage, post-conflict societies, cultural policy, media and communication.
The candidate would benefit from a range of experiences and expertise making them ideally placed to make key research contributions across a range of geographical, policy debates and allied research areas.
---
Essential criteria
Upper Second Class Honours (2:1) Degree or equivalent from a UK institution (or overseas award deemed to be equivalent via UK NARIC)
A comprehensive and articulate personal statement
---
Desirable Criteria
If the University receives a large number of applicants for the project, the following desirable criteria may be applied to shortlist applicants for interview.
First Class Honours (1st) Degree
Masters at 65%
Research project completion within taught Masters degree or MRES
Experience using research methods or other approaches relevant to the subject domain
Work experience relevant to the proposed project
Experience of presentation of research findings
---
Funding
Vice Chancellors Research Scholarships (VCRS)

The scholarships will cover tuition fees and a maintenance award of £14,777 per annum for three years (subject to satisfactory academic performance). Applications are invited from UK, European Union and overseas students.

DFE

The scholarship will cover tuition fees at the Home rate and a maintenance allowance of £ 14,777 per annum for three years. EU applicants will only be eligible for the fees component of the studentship (no maintenance award is provided).  For Non EU nationals the candidate must be "settled" in the UK.
---
Other information
---
The Doctoral College at Ulster University
---
Reviews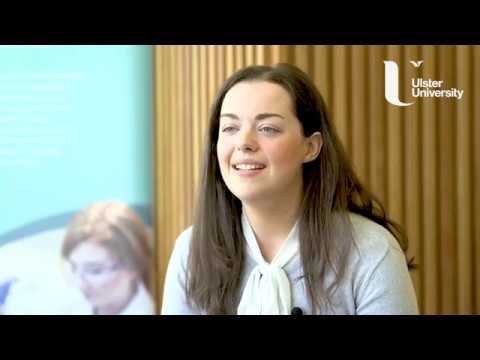 Completing the MRes provided me with a lot of different skills, particularly in research methods and lab skills.
Michelle Clements Clements - MRes - Life and Health Sciences
Watch Video
---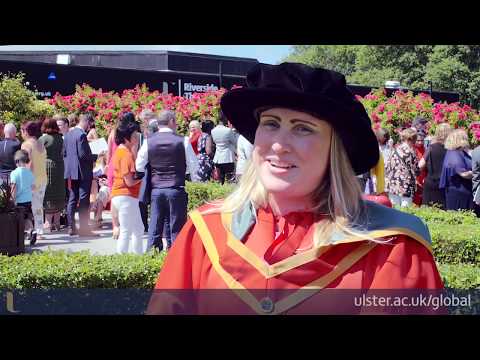 I would highly recommend Ulster University as you get so much support. Coleraine is a beautiful town and the people are so friendly. It was a really positive experience.
Carin Cornwall - PhD Environmental Sciences
Watch Video
---