Choose a different career stage
Careers advice for current students in Art and Design
Explore what the School of Art and Design has to offer you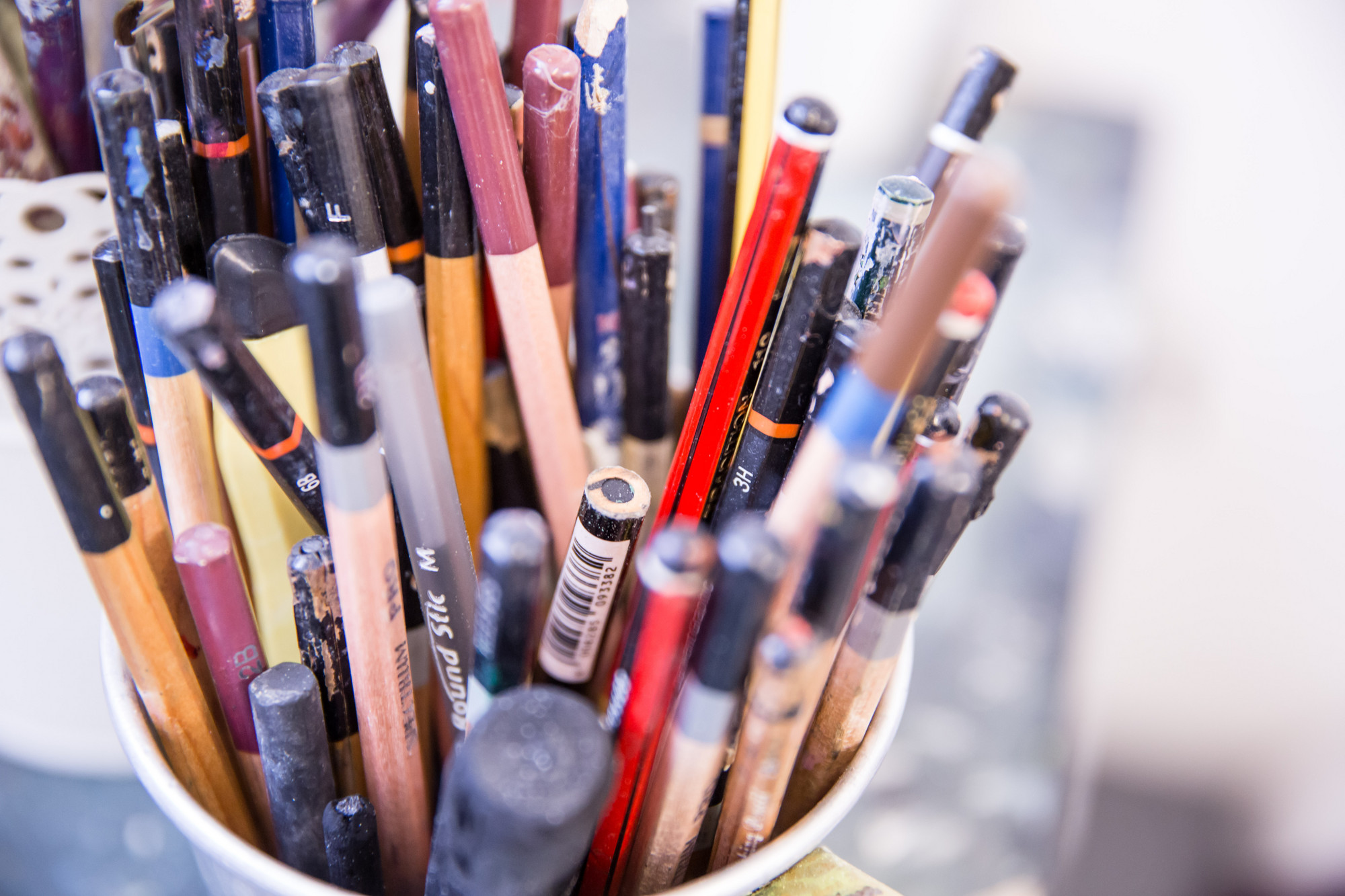 Explore our Undergraduate Courses
Explore our Postgraduate Courses
Explore the option of becoming an Art teacher with us
Explore some of the Universities our students have studied abroad at
Welcome to the Belfast School of Art
We connect and innovate at a local and international level.
Watch Now
Explore how to develop your career as a student at Ulster University

Ways to start developing your career while you study
Studying for a degree is challenging enough. We know. But it's a competitive world out there, and there's plenty you can do to enhance your career prospects right now. Our advice is to take every opportunity you can to develop your skills, broaden your experience and hone those personal attributes that graduate employers really value. To secure promising career opportunities when you graduate you'll need a good degree, work experience (the more relevant the better) and well-developed employability skills like:
A positive attitude: a can-do approach and a willingness to learn – what's called 'a good work ethic'.
Reliability. Woody Allen said, "80% of success is showing up". Seems simple, but it's true.
Good personal presentation: a clean shirt or blouse (ironed if possible) and a neat, concise CV.
Honesty and integrity: all employers appreciate want to trust their employees to do the right thing, even when no one is looking.
Initiative: put your hand out first; ask everyone's name, ask questions.
Time keeping and personal organisation: get those travel apps.
Customer focus: what does the other person want/need; how will they benefit?
Communication skills: make eye contact, show interest, ask questions, smile, offer the occasional opinion.
Leadership and teamwork skills: accept new challenges and learn about yourself and others.
Computer skills: if you're not already a wizard, put in the hours, go boldly, youth is on your side here.
It can never be too early to get a handle on what you have to offer or develop those areas that need attention.
Want to get started?
Make a list of your skills and ask yourself what stage you are in your career planning. Then checkout your career options at:
Take a look at the careers you might be suited to here:
Here are some straightforward ways you can give your employability a real boost
The Ulster EDGE Award
Alongside your studies and work experience, the Ulster EDGE Award is a key way of improving your employability. It costs nothing to enrol. To achieve the Award, you take part in a wide range of activities that enhance your career prospects. This shows future employers you are committed to developing your personal skills.
Find out more:
Check your EDGE progress: Click Here
HEAR
HEAR or (Higher Education Academic Report) is the official University record of achievements, both academic and non-academic, gained while studying at Ulster. Access your HEAR directly through the top toolbar on the Student Portal.
Get an understanding of Employers' Expectations
Apply for work experience
Gaining relevant work experience is the most effective way of enhancing your job prospects. Many graduate jobs are filled by graduates that have previously worked for that employer through placements, internships or other programmes. Through work experience you will expand your network and learn from people who can help you in your future career. Depending on your year of study, degree subject and your own interests, there are different types of work experience opportunity.
Useful Links
Summer Internships
Summer Internships can fall between 1st and 2nd year or 2nd and final year. You can secure internships by applying to publicly advertised opportunities or networking. You can search for advertised opportunities through our Work Experience Recruit portal.
Placements
Most degree programmes offer the chance to take a year-long placement to develop experience, confidence, skills and network. Placements can also improve the classification of your degree.What stage are you at in planning for a placement year?
Placement Recruit is the University's portal for managing year-long placement opportunities. There is also a range of external online resources through which you can locate placements. Creating your own placement opportunity is empowering. Talk to your course's placement co-ordinator to better understand your options and link up with previous placement providers.
Useful Links
Volunteering
Voluntary work increases your personal development in areas like organisational skills and confidence. It also gives you the chance to contribute to something you care about. Voluntary work can stimulate ideas for more permanent positions, allow you to meet deadlines, work in a team and generally give you experience of working life. Find out more here
Find part time work and volunteering opportunities advertised with Ulster University here
Networking
Although many students secure relevant work experience through advertised opportunities, much of it is gained by personal networking. Many job vacancies and opportunities are hidden. Networking is a great way to unearth them. There are different ways you can do this:
Online: create a LinkedIn profile to connect with people in professional areas of interest to you who could potentially provide opportunities or help you in the future. See more on LinkedIn on the Employability Portal. Students and graduates are increasingly being contacted by recruiters thanks to their social media presence, so use LinkedIn and Twitter to your advantage. Use a consistent username and image, and reference other platforms that you're using professionally to link them. Join relevant LinkedIn groups to get involved in discussions, and keep adding contacts to grow your network.
In person: Simple conversations can lead to work experience and job opportunities, so don't be afraid to approach people directly. Family, friends and colleagues should be your starting point, but you can build a broad network of useful contacts through careers fairs and events, open days and workshops to understand what recruiters are looking for and what current opportunities are available. Maintaining these contacts can, in the future, provide job leads, introduce you to employers with a job vacancy, and offer advice and information.
Be proactive: Research relevant organisations that are of interest to you
Tailor your CV and a bespoke cover letter (or email)
Identify a relevant contact and
Write to (or email) them with your CV enquiring about possible opportunities or the possibility of shadowing/observing on a one off or ongoing basis.
Always approach organisations professionally and politely – remember people are busy and there is no guarantee that you will get a response. But this can be an effective approach. Once you've made a contact, keep in touch, perhaps even asking whether they can recommend you to anyone else if there are no opportunities available. Referral increases your chances of being interviewed and getting a job.
Make use of the Career Development Centre
Your Career Development Centre can help prepare you, so we urge you to arrange a meeting or submit an online question.
The My Career tab on the student portal and the Employability Portal have a wide range of online support and information. If you are unsure about what steps to take, you can access expert advice from your Career Development Centre.
Each campus has a dedicated Career Development Centre where you can call in Monday - Thursday 9am - 4:30pm and Friday 9am - 3:30pm.
We know that outside of term you might not be able to get to your campus so you can access advice through online chat, careers advice appointments (including via Skype), email and telephone.
Centre locations
Jordanstown (13G01), Coleraine (H214), Magee (MF226E), Belfast (library)
Careers Events: Fairs, Masterclasses and Careers EDGE modules
The Career Development Centre runs events, fairs, Masterclasses and EDGE Activities on each campus throughout the semester so call in and find out what's on or check out our careers events page or Facebook page.
Explore studying or working abroad
Studies show that students who have gained international experience achieve better degree outcomes, higher levels of employment and higher salaries. You can go abroad during your degree to study or work. When you begin your degree, ask your course director or studies advisor how you can make this happen. Find out more about international opportunities at Ulster University
The British Council also offers a "Study Work Create" programme that provides opportunities to study, work, volunteer, research or develop your creativity abroad. Gaining a place can be competitive so make sure you know what it takes so you can start preparing now.
Be self-employed while studying
Here's a thought. You could run your own business or work freelance during your time at university. Having the drive to start out on your own is half the battle but the key question is "Where do I go from here?" Enactus is a university society that could help you develop your entrepreneurial skills. The Ulster Alumni department also helps students develop business ideas. Local business development agency, Ortus, has a guide to what to think about before you start and case studies of local businesses who have started from scratch.
Get involved in a Social Enterprise
A social enterprise is a business that tackles social problems, improve communities, people's life chances, or the environment. This might sound like charity work, but social enterprises are commercial organisations. They make and do things that earn money and make profits like any business. It is how they work and what they do with their profits that is different: working to make a bigger difference, reinvesting the profits they make to do more good.
If you're interested in setting up a business as a social enterprise, The Social Enterprise Hub at Ortus provides free expert guidance on everything from what is a social enterprise, set up, governance, legalities, marketing and finance.
Plan what you will do with your degree and what activities you could get involved with in the Belfast School of Art to enhance your employability!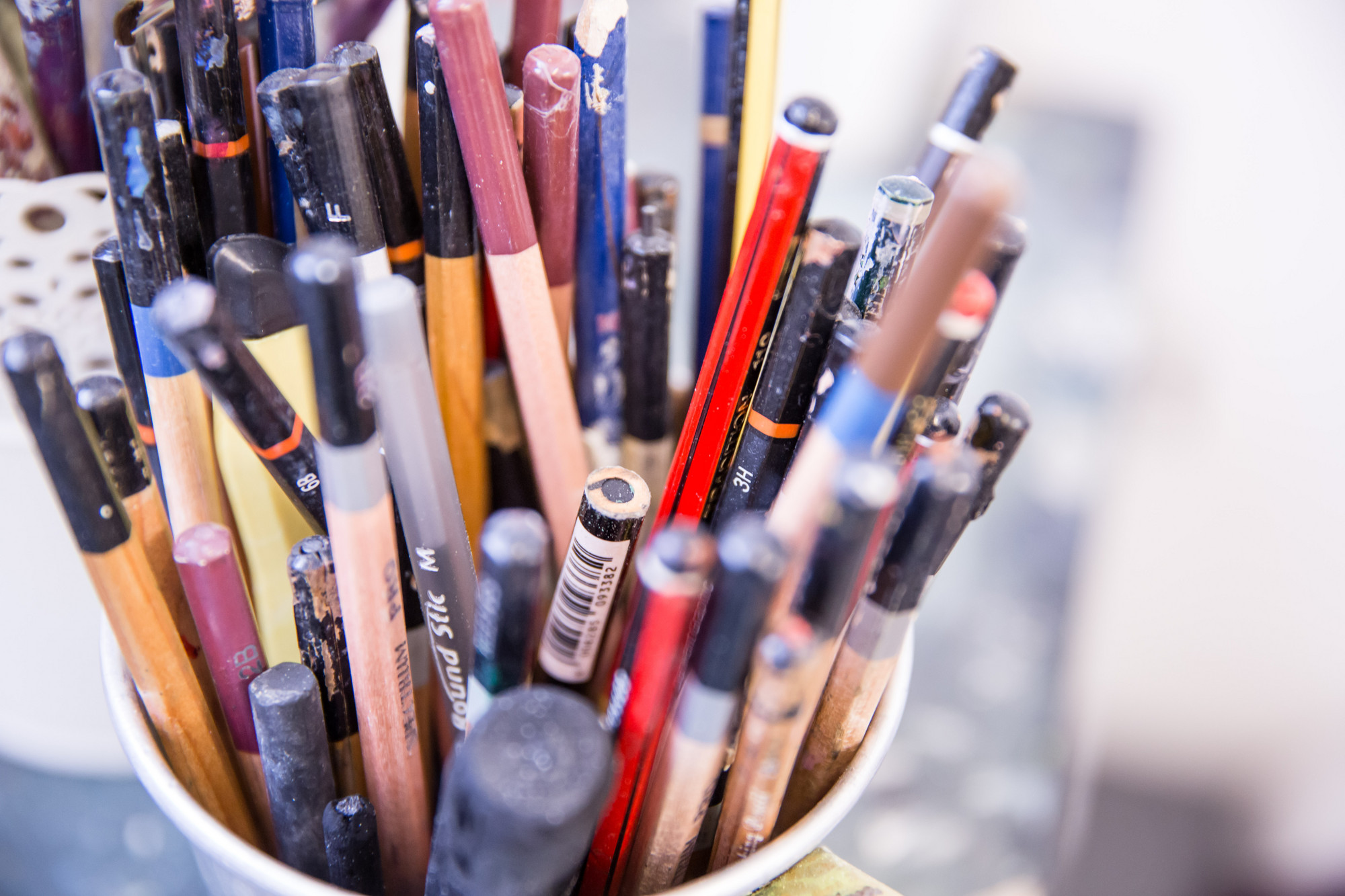 t's time to start planning how you will enhance your employment prospects in the future!
In the Belfast School of Art our commitments to work based learning and the optional placement year leading to the award of a Diploma in Professional Practice (DPP or DPPi) or a Diploma in International Academic Studies (DIAS) are unique aspects of our programmes and ensures that our graduates are well-equipped for employment.
Plan which postgraduate course you will apply for
As well as our impressive undergraduate courses we also have a range of postgraduate courses if you wish to enhance your knowledge.
For details of this year's course please see below:
Are you planning on becoming an art teacher?
Application to the PGCE (Art & Desig)) course on our Coleraine campus is completed online and is normally open for application from September each year.- PGCE: Post Graduate Certificate of Education - Art & Design
The closing date varies annually so students need to check this and complete their application in good time.
Applications to PGCE courses in the England and Wales are through UCAS. These courses fill up very quickly so students are advised to apply early in semester 1 in their final year.
Plan what you can do with your Art and Design degree
There are many areas that you can use your degree in Art to develop an exciting career path. Please click on the following link to see a graduate career map of sectors and job titles.
Why not try a skills reflection and career path test to see some options of what you can do with your arts degree.
Also take a look at what our graduates have achieved and be inspired by their career journeys!
Action
Investigate what career your skills would be best suited to
Now is a great time to reflect on the skills you have and what degree would be best suited to you.
Also browse our School of Art and Design Graduate Career Journeys and be inspired by who your degree from the School of Art and Design can lead to!
Get applying!
We have a range of courses to choose from that will provide the basis for your career.
These courses include:
As well as our impressive undergraduate courses we also have a range of postgraduate courses if you wish to enhance your knowledge.
Complete your UCAS application
Now that you have decided on attending Ulster University it is important that you submit a successful UCAS application. Here are some tips for writing your personal statement for our Art and Design courses.
Show your focused desire to study Art and design specifically.
Clear demonstrate of leadership qualities and experience in Art and Design.
Details of the careers in Art and Design you are most interested in at the moment.
Details of a good range of extracurricular activities.
Proof read your form before submission to minimize spelling and grammatical errors.
Plan how to develop your employability as an Ulster University student

How to develop your employability
Make yourself the best candidate you can be.
Work towards the EDGE Award. Get involved and get credit for all of your experience. There are a wide range of activities that you can complete throughout your degree to help you develop your employability.
Plan how you can develop the qualities and skills that are required as a graduate. We encourage all our students to demonstrate:

- Subject-specific knowledge and skills informed by current research and professional/vocational practice

- Flexibility, creativity and an entrepreneurial approach to the resolution of problems

- Self-confidence, appreciation of sustainability matters, an ethical sensitivity, and a commitment to life-wide learning

- Effective collaborative working, communication skills, including the ability to give and receive feedback
Think about how you can develop all these skills in every part of your life at university, home, your part time job or work experience.
Top 10 skills that will get you a job
Gain Experience
Plan how to apply for placement, internship, work experience opportunities.
Seek advice and take a proactive approach to sourcing and securing a placement from appropriate sources
Network furiously
And shamelessly. In person and via social media. Check out #BelfastHour on Thursday evenings 9pm - 10pm to get started and get yourself known.
What you can do to develop your career right now
Register on Ulster Recruit to look for placement/work experience opportunities. Write your CV and covering letter.
Approach organisations that you are interested in gaining experience with. Ask if there are opportunities available. Attend interviews as requested.
Ensure that you have a clear, professional social media/online presence prior to seeking a placement opportunity. Seek and act on feedback from any unsuccessful applications.
What the Belfast School of Art would expect you to have accomplished by this stage of your career development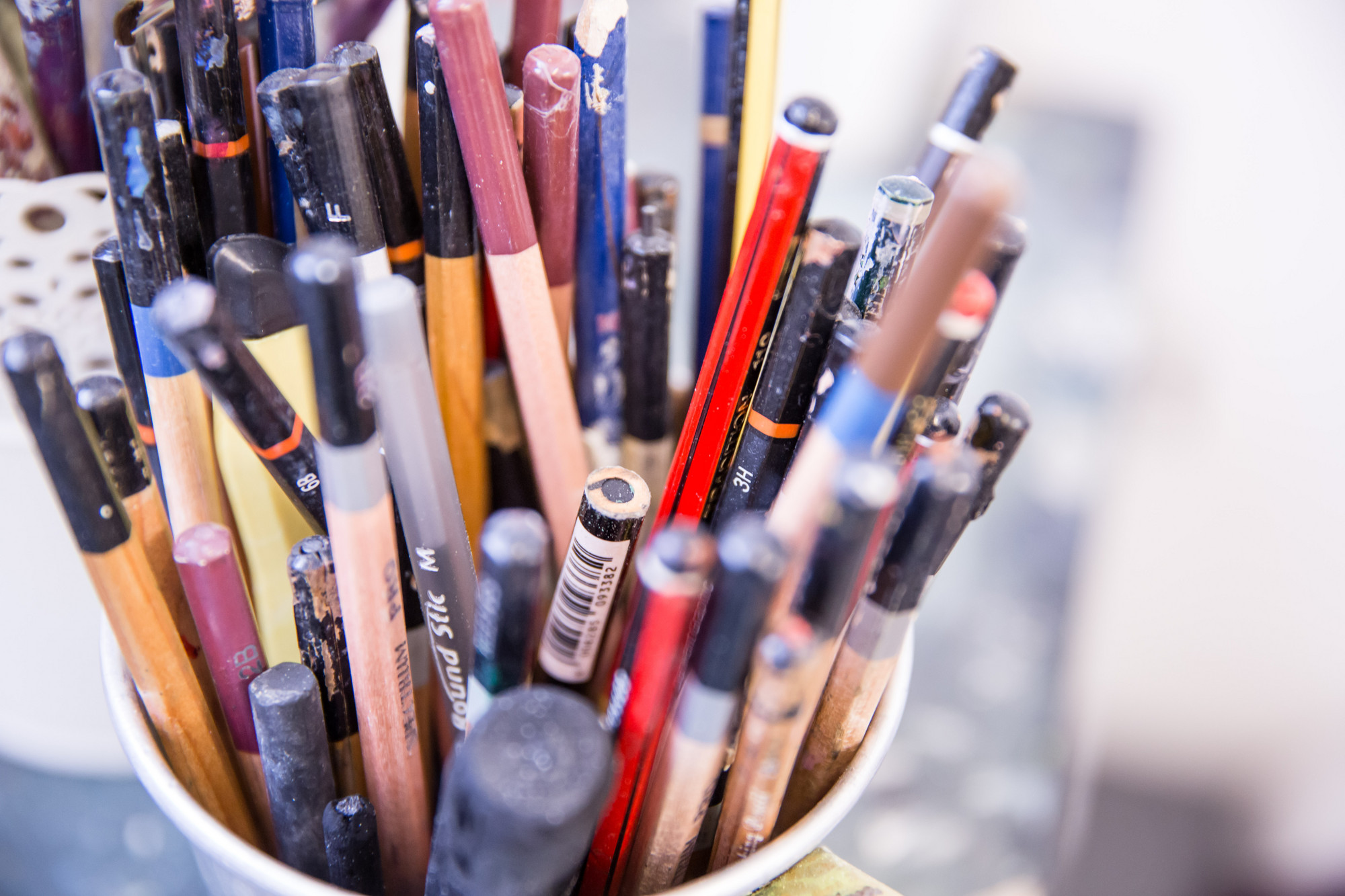 Explored a range of career options within the Belfast School of Art's Graduate Destinations diagram.
Carried out the Art and Design's careers skills audit.
Taken a look at a range of our graduates profiles and reflected on their experiences and advice to you in terms of how they have gained successful employment.
Explored the range of courses available to study in the Belfast School of Art to see which is right for you.
Completed a UCAS personal statement which demonstrates your focus and desire to achieve a career in Art and Design.
Sought careers advice from your careers teacher or the Employability and Careers Hub at Ulster University.
Checklist of what the Career Development Centre recommends you have accomplished by this stage in your studies

Check your progress so far
By this stage in your studies, according to the Career Development Centre, you should be able to say yes to the following activities:
I have written my CV and have made applications to develop my experience and skills.
I have gained some relevant work experience or I have secured a placement to develop my experience.
I have created a LinkedIn profile and have started creating a network of contacts
I have explored local or international work experience for the summer months
I have explored short term and 3rd year study abroad options .
I have made myself aware of the timings of graduate recruitment deadlines early in final year (if not completing a placement year)
I have completed 3 out of 4 EDGE Activities (4 out of 6 for EDGE Excel)