Coleraine at 50 Updates

Civic Contribution
Ulster University has launched a new creative learning space on the Coleraine campus for our students, staff and local community.

Event
This year the Riverside Youth Theatre has been working closely with two local heritage groups – the Mountsandel Heritage and Discovery Group and the North Coast Armada Connection. The children and young people will perform two original pieces of theatre around these themes, celebrating the rich cultural heritage of their local area through creative arts.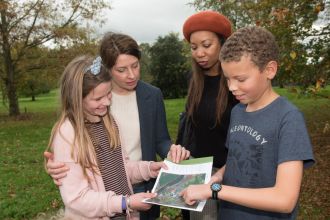 As part of the 50 year anniversary celebrations, members of the local community were invited to the Coleraine campus to discover more about our 9,000 year old history from the Mesolithic to more recent times.

As part of the Coleraine at 50 celebrations, the local community was welcomed to the campus for a range of fun activities for all the family, showcasing all the great facilities on offer including our state-of-the-art sports facilities and the Riverside Theatre.

As part of the Coleraine at 50 celebrations the first students/graduates and staff from 'The Early Years' (1960's – 1970's) were invited to a reunion to catch up, reminisce and celebrate their time at Coleraine.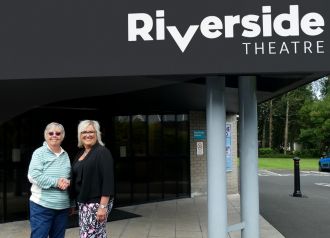 Jennifer Griffin, daughter of first Vice-Chancellor Dr Alan Burges and his wife Evelyn, recently visited the Coleraine campus with her cousin Elizabeth Farley from New South Wales, Australia

Saturday 8 September was a busy day on the Coleraine Campus with the Parkinson's UK hikers joining the Early Years delegates to mark the 50th celebrations of the Coleraine Campus.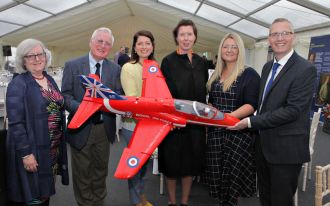 Event
STEM Village had a successful landing at this year's Air Waves Festival in Portrush and Ulster University was one of a number of interactive, fun and engaging exhibitors to attend the event.