An MBA shaping executive leaders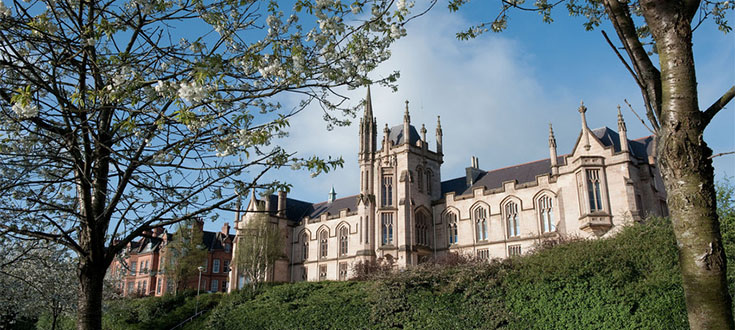 The Ulster University Master of Business Administration is designed for executive leaders aspiring to shape their future.
It is a universally recognised qualification that supports career progression and places a strong emphasis on the role of strategic leadership.
The MBA programme is specifically designed to educate and develop individuals as managers, leaders and specialists, adding value through an integrated, applied and critical understanding of management and organisations.
MBA students develop transferable and intellectual skills essential for successful management in both private and public sector organisations.
---
Benefits of the MBA
globally recognised qualification for senior managers
exposure to international best practice in areas such as leadership, strategy and innovation
transformational programme focused on career and organisational development
provides a reflective gap to focus on strategic issues away from the pressures of work
recognised by a number of professional bodies and chartered institutes
---
Course content and delivery
The MBA is a flexible, modular course that introduces students to a number of key areas of business and management which form essential building blocks for any managerial career. Delivered on a block learning basis, the MBA has been designed to meet the needs of busy working professionals. Each module is delivered in blocks with students required to attend three blocks of two days in semesters one and two and one block of three days in semester three.
Find out more from the online prospectus, apply online or contact us for more information.
---
MBA student experiences
---
The "Mini-MBA"
We understand that undertaking an MBA is a significant commitment, consequently, we offer participants the opportunity to trial the MBA through our 'Mini-MBA' graduating with a Postgraduate Certificate in Business Administration. This is a commitment of 2 semesters (or 9 months), successful participants can also progress on to complete the full MBA.
The modules are delivered over 3 day blocks and cover core areas including: managing and leading people; economics and finance for business; innovation and marketing. In addition the programme offers excellent teaching, career progression and networking opportunities supporting the Magee MBA learning community.
How to apply
Apply online for a September 2016 start or get in touch with us if you have any questions or need more information.
Sign up for updates
Get in touch