Simon McBride Trio / Music@ONE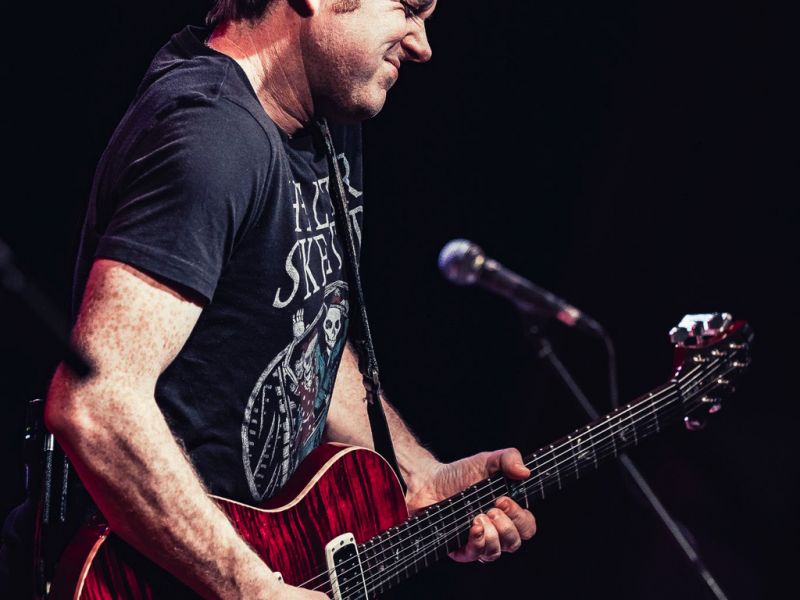 "The Holy Trinity of Belfast rock 'n roll – Van Morrison, Rory Gallagher & Gary Moore – might just be on the verge of becoming a four-leaf clover."PERFORMER MGAZINE USA
After back-pedaling on his solo career to start a family, Simon McBride "the man who everyone wants in their band"is back on the road with his own jet-fuelled outfit.
The turn of 2016 saw McBride touring with Ian Gillan, filling the shoes of Ritchie Blackmore in a program of Deep Purple songs that played across Europe including the Kremlin Palace in Moscow. The first half of 2017 has him touring first with uber-keyboardist Don Airey (another member of Deep Purple), and then with Whitesnake offshoot, Snakecharmer.
With his band of fellow Irishmen Marty McCloskey (drums) and Dave Marks (bass), Simon delivers his own distinctive songs ("Hugely accomplished" MOJO) along with crowd-pleasers from the likes of Hendrix and Free, plus of course, explosive guitar playing.
His guitar skills ("Among the best blues-rock players anywhere in the world"GUITARIST) have made him a go-to guitarist on the British Blues-rock scene, admired among professionals, followed by enthusiasts, and endorsed by some of the biggest brands on the guitar scene.
Rewind to the early-'90s, and you didn't have to squint to spot future greatness in the unassuming kid from Belfast, who picked up his first guitar at ten and eschewed formal lessons to bend his fingers around the music of Free, Jeff Beck and Hendrix. At 16, he turned pro, leaving education behind to wow the world as a hired gun in projects that ranged from filling Vivian Campbell's shoes in Sweet Savage, to R&B and soul with ex-Commitmentsvocalist Andrew Strong. Touring in his own right he has supported such names as Joe Satriani, Jeff Beck and Joe Bonamassa and played major festivals around Europe.
After recently signing to the major record label Ear Music, 2019 promises to be a busy and exciting year for Simon.
---
Related topics