Talk by architects Ian McKnight and Alastair Hall on their current international design work and the 'Unique instruments, Expectant Spaces' installation ( currently installed in the Belfast Campus Foyer)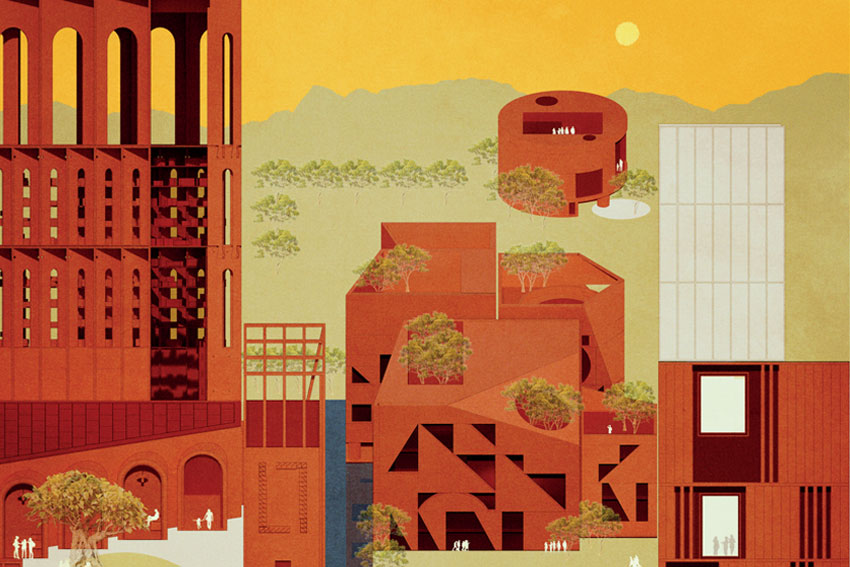 In association with Ulster University and the British Council Northern Ireland, Unique Instruments, Expectant Spaces has been designed and created by architects, Hall McKnight. It is currently on display, free of charge, at Ulster University, York Street, Belfast, as part of Belfast International Arts Festival's Embrace programme of free public and community engagement activities throughout the city. In 2018, Hall McKnight's work was presented as an ensemble for the prestigious 16th International Architecture Exhibition in Venice, La Biennale di Venezia.
Location
Conor Lecture Theatre, Ulster University, Belfast Campus, York Street, Belfast, BT15 1ED.
Ulster University believes that creativity is a cornerstone of society. It has a very important part to play in our quality of life, wealth and civilisation. Arts & Culture produces a year-round programme of creative activity for the public, its staff and students. This arts activity is part of the University's civic role that helps to strengthen our communities and generate a prosperity that we can all enjoy.

View full programme
Arts & Culture - Social