Dáil 100
An exhibition marking the centenary of Dáil Eireann.
Saturday 11 January to Sunday 26 January

Belfast and Magee
The 21st January 2019 marked 100 years since the first public meeting of Dáil Éireann, following island-wide elections in 1918.
Closing a year-long tour, this exhibition visits Belfast and Derry-Londonderry over two separate weeks exploring 100 years of a shared democratic history, the role parliamentary democracy plays and the way in which democracy is shaping the world today.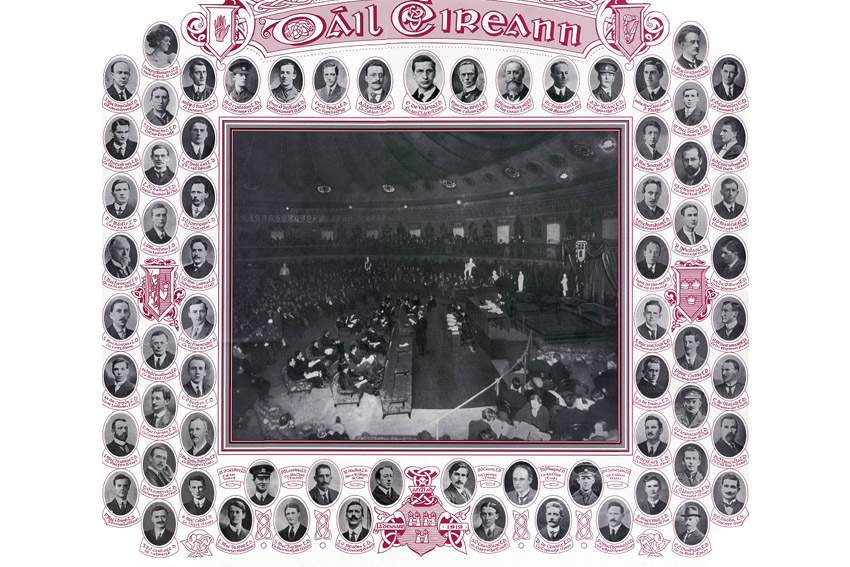 This exhibition, presented in association with The House of the Oireachtas Commission and the Government of Ireland's Department of Foreign Affairs, will be presented in Belfast and Derry-Londonderry in January 2020.
Belfast Campus, Foyer: 11-17 January 2020
Magee Campus, Minor Hall: 19-26 January 2020
Location
Belfast Campus, Foyer. York Street, BT15 1ED. 11-17 January 2020 and Magee Campus, Minor Hall Northland Road, BT48 7JL. 19-26 January 2020
Ulster University believes that creativity is a cornerstone of society. It has a very important part to play in our quality of life, wealth and civilisation. Arts & Culture produces a year-round programme of creative activity for the public, its staff and students. This arts activity is part of the University's civic role that helps to strengthen our communities and generate a prosperity that we can all enjoy.

View full programme
Arts & Culture - Social