Culture Night: Belfast campus
Ulster University opens its Belfast campus in the heart of the Cathedral Quarter to host events for the City's largest Cultural Celebration.
Friday 20 September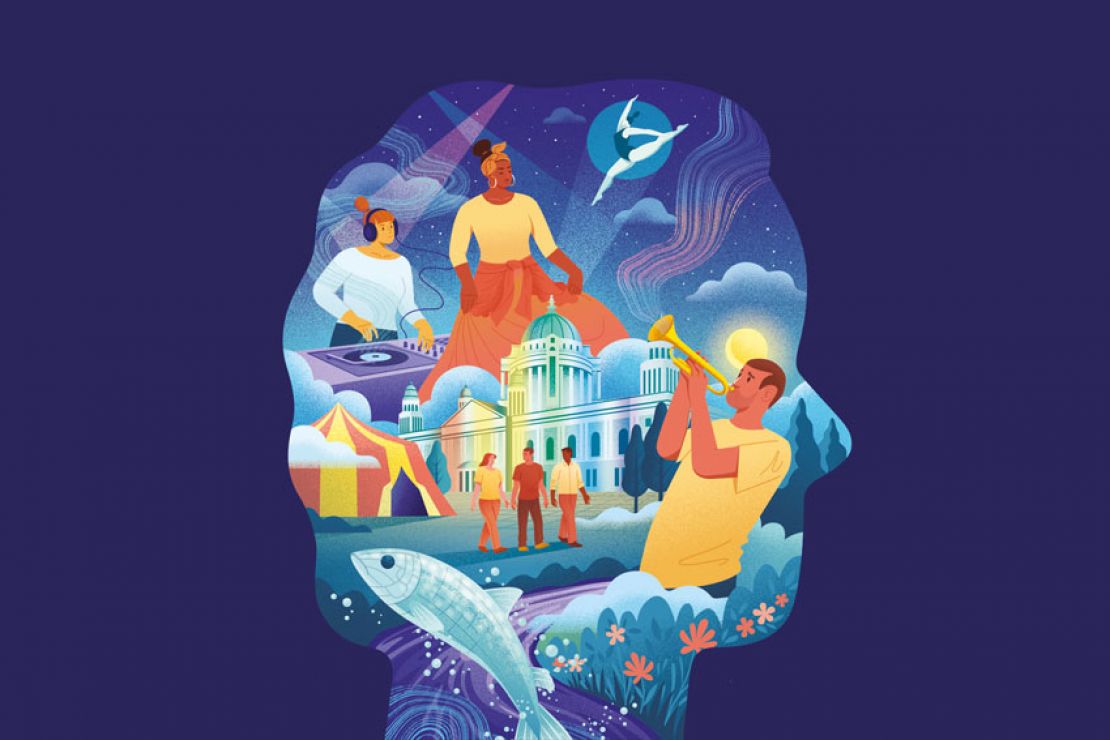 Quiet Space - Parent & Infant Room
A child-friendly quiet space to breast-feed in privacy!
Belfast campus: Room: BA-00-08
1pm -8pm
---


Green Screen Time Machine
Use the power of the Green Screen to transport back in time, presented by Into Film in partnership with BBC Northern Ireland Digital Film Archive.
Belfast campus: Foyer
3pm – 7pm
---

Art Room @ Unique
Pop into to Unique and discover your creative side with a range of activities for Culture Night.
Belfast campus: Unique Art & Design Shop
4pm – 9pm
---

Defend the Defenders
Trócaire's 'Making a Killing' installation & 'Defend the Defenders' documentary.
Belfast campus:Room: BA-00-21 & Foyer
5pm -7:30pm
---

Curious about Roller Derby?
Roll up and meet the Belfast Roller Derby Team in this drop-in information session!
Belfast campus: Room:BA-00-22
5pm – 9pm
---

Tim Millen: Future Present
The Ulster University Art Gallery is pleased to announce its upcoming exhibition, Tim Millen: 'Future Present.' This current body of work continues the artist's exploration into everyday markers of ecological change
Ulster University Art Gallery
6pm – 7pm: Launch
---

Julian Friers Talk: The Asteroid and the Plastic Bottle
Julian Friers, talks about his work and our planet as a shared home. Free event but booking is required: ulster.ac.uk/Ulster
Belfast campus: Conor Lecture Theatre
6:30 pm – 7:30pm
---
Two Angels Play I Spy
Two Angels Play I Spy: Dumbworld present A Street Art Opera
Two Angels stand high on a building overlooking the city, peering into the past and into the future as they wait for their duties to kick in. To pass the time, they play I Spy but as only angels can…
The Mac - White Wall ( Facing the Ulster University Academy Street Entrance)
7:30pm -9:30pm
Location
Ulster University,York Street,Belfast, BT15 1ED
Ulster University believes that creativity is a cornerstone of society. It has a very important part to play in our quality of life, wealth and civilisation. Arts & Culture produces a year-round programme of creative activity for the public, its staff and students. This arts activity is part of the University's civic role that helps to strengthen our communities and generate a prosperity that we can all enjoy.

View full programme
Arts & Culture - Social