SOLD OUT:Colin Davidson and Oliver Jeffers: In Conversation
Monday 16 December 7.00pm

World-renowned artists and graduates of Ulster University, Colin Davidson and Oliver Jeffers, in conversation about their work, what it means to them and their artistic influences.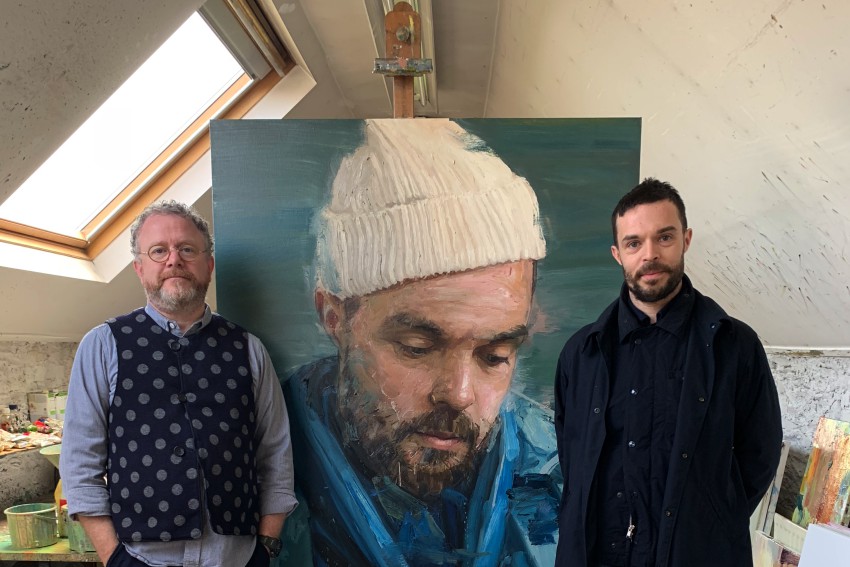 Colin Davidson is a contemporary artist, living and working near Belfast. Since graduating in 1991, he has structured his practice in themes, and since 2010 his focus has been on painting grand scale portraits which have won widespread recognition and many international awards. His sitters have included Queen Elizabeth II, Bill Clinton, Liam Neeson, Brad Pitt and Ed Sheeran.
Oliver Jeffers is a visual artist and author working in painting, bookmaking, illustration, collage, performance and sculpture. Curiosity and humor are underlying themes throughout Oliver's practice as an artist an storyteller. While investigating the ways the human mind understands its world, his work also functions as comic relief in the face of futility. Jeffers' engagements and practice are truly international in scope.
Tickets: £12 Concessions (students, unwaged, under 12s, over 65s): £6 tickets from https://lyrictheatre.co.uk/event/colin-davidson-oliver-jeffers-in-conversation/
All profits made will go towards supporting Ulster University's student-led mental health initiative, Mind Your Mood.
Ulster University believes that creativity is a cornerstone of society. It has a very important part to play in our quality of life, wealth and civilisation.

View full programme
Arts & Culture - Social