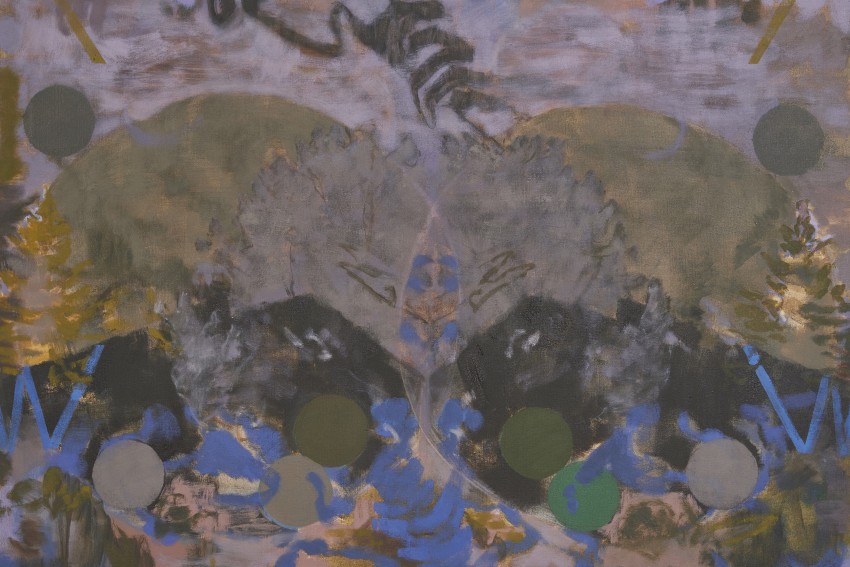 My recent paintings explore spaces around Belfast and offer a different account of the city rooted in oral histories, story telling and poetry. This narrative moves through particular sites: a housing estate of 1970s bungalows; a disused millrace; derelict outbuildings at the edge of Bellevue zoo. There is often slippage around the borders of these places, a blurring between cultivation and wilderness. This plays out again in the space of painting itself. I aim to keep the composition on a tipping point. Paint is put down, pushed around, rubbed, scraped and sanded back. I might begin with an idea but I have to negotiate with the medium.
Louise Wallace graduated with a First Class honours degree in painting from Belfast School of Art in 2002 and went on to complete her PhD in 2006. Her drawings and paintings have been exhibited in the Fenderesky Gallery (Belfast), RUA Red (Dublin), Siemens ArtSpace (Beijing) and Soho20 (New York). She has been the recipient of the British Airways Student Travel Prize (2001) and the Support for the Individual Artist Programme, ACNI (2005; 2007). Her work is in public collections including the Arts Council of Northern Ireland and the Boyle Civic Art Collection (Sligo). Her essay 'Who Killed Marthe Bonnard? Madness, Morbidity and Pierre Bonnard's The Bath' was published in the Journal of Contemporary Painting (2018). She will be taking part in an exhibition at the F.E. McWilliam gallery in 2020.
Location
Conor Lecture Theatre, Ulster University, Belfast Campus, York Street, Belfast, BT15 1ED.
Ulster University believes that creativity is a cornerstone of society. It has a very important part to play in our quality of life, wealth and civilisation. Arts & Culture produces a year-round programme of creative activity for the public, its staff and students. This arts activity is part of the University's civic role that helps to strengthen our communities and generate a prosperity that we can all enjoy.

View full programme
Arts & Culture - Social