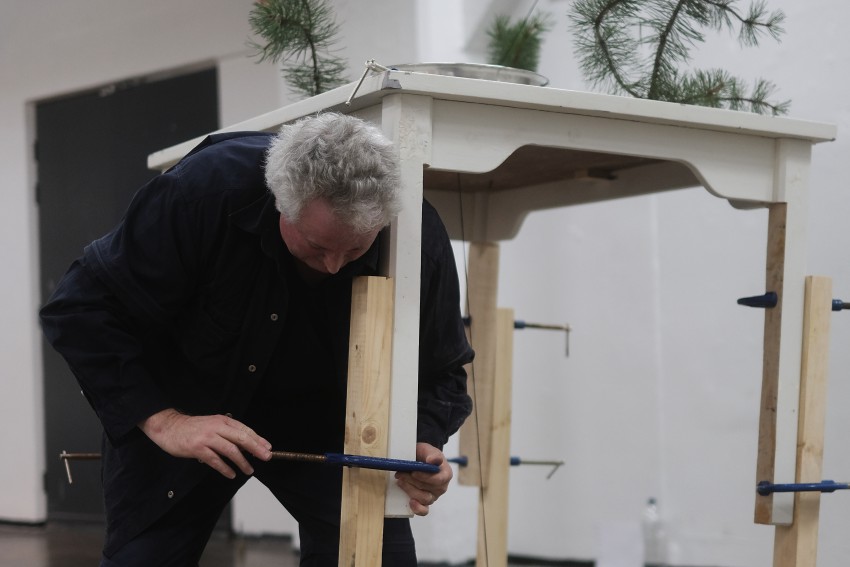 Brian Connolly is a member of Fine Art Staff. He employs a wide range of artistic processes, including Performance Art, Public Sculpture, Installation Art, and collaborative projects.
In the 1990's he developed a genre of performance art he called 'Install-action'. He has created many performance artworks & exhibited in diverse contexts throughout Europe, North America and Asia.
He has also initiated a range of international projects and events, and has been involved with artist run organizations i.e. Bbeyond, The Sculptors Society of Ireland, Visual Artists Ireland, Flaxart etc. He established the Belfast International Performance Art Festival within the Belfast School of Art in 2013.
Location
Conor Lecture Theatre, Ulster University, Belfast Campus, York Street, Belfast, BT15 1ED.
Ulster University believes that creativity is a cornerstone of society. It has a very important part to play in our quality of life, wealth and civilisation. Arts & Culture produces a year-round programme of creative activity for the public, its staff and students. This arts activity is part of the University's civic role that helps to strengthen our communities and generate a prosperity that we can all enjoy.

View full programme
Arts & Culture - Social