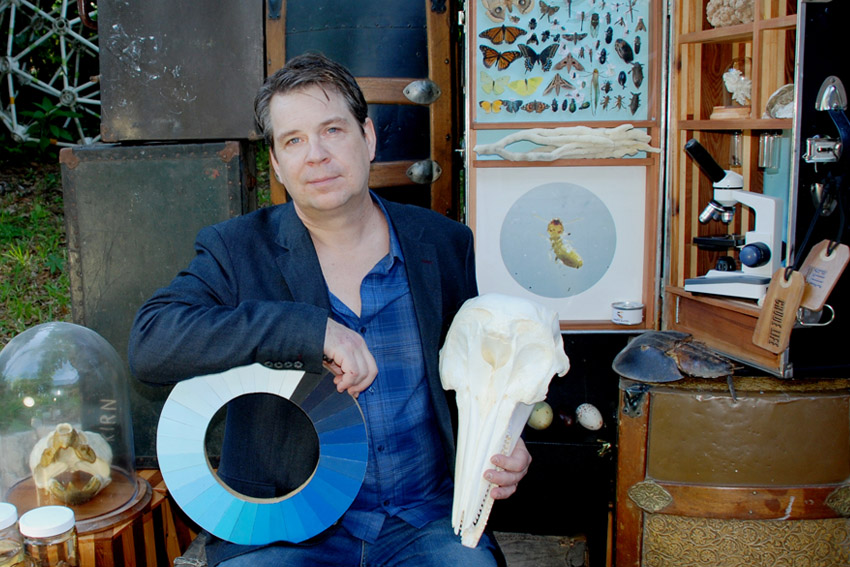 Sean Miller merges the roles of artist, curator, and collector. He employs collaborative practices, collective approaches, and experimental exhibition formats to produce work. Miller's projects address ontology, materiality, politics, ecology, and institutional critique.
He is the co-founder of SOIL gallery in Seattle, Washington (est. 1995), the founder/director of the John Erickson Museum of Art (est. 2003), a location-variable museum, co-founder of the Crude Life Portable Museum of Gulf Biodiversity (with Brandon Ballengée), and founder of the Drifting Cabinets Curious Collection of Gulf Biodiversity. Sean Miller is an Associate Professor in Sculpture at the University of Florida. http://www.seanmillerstudio.net/​
Location
Conor Lecture Theatre, Ulster University, Belfast Campus, York Street, Belfast, BT15 1ED.
Ulster University believes that creativity is a cornerstone of society. It has a very important part to play in our quality of life, wealth and civilisation. Arts & Culture produces a year-round programme of creative activity for the public, its staff and students. This arts activity is part of the University's civic role that helps to strengthen our communities and generate a prosperity that we can all enjoy.

View full programme
Arts & Culture - Social